Casino Shows Going Bust after Failing to 'Reel' in the Audiences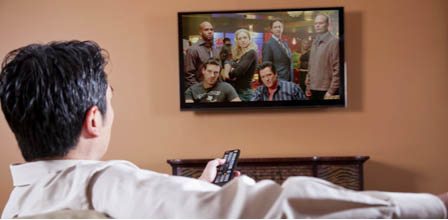 Gambling on telly is commonplace, from documentaries to game shows to blockbuster movies. The compulsive entertainment matched only by the nature of the sport, in it to win it or go bust trying. For decades the thrill surrounding the essence of gambling has been a backbone to entertainment through our television sets.
For each decade there has been an attempt to portray this in its conventional sense and as the acceptance of the pastime grew so did the number of shows, with some big hitters like the current Golden Globe® and Emmy® Winning, Billions by the Showtime production leading the race. But there have been many fair losers that didn't manage to compete at the same table.
There are definite lessons to be learned, you either go large by splashing the cash to make a hit or you just don't bother taking the gamble. The reality is most people gamble from home using sites like www.casinobonusesindex.com to provide their fix and it's more suited when you can lounge in your pants all day playing against live dealers and still have the same effects as if in the land-based casinos. Perhaps a lesson for the Discovery Channel there to discover how life really is.
Here we take a look at some of the shows that tried to strike it lucky but failed to reel in the audiences to get a new season slot.
No Dice for these TV Series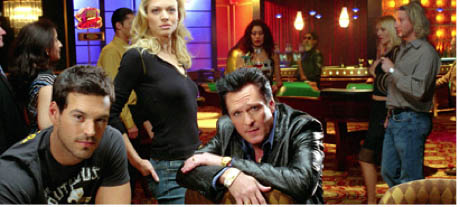 In 2005 ESPN a sports network tried to cash in on the poker craze that swept the nation by releasing their own original drama called Tilt. Set in Las Vegas, Tilt focused on the events of World Championship of Poker. Created by the brains behind the Matt Damon and Ed Norton movie Rounder, this did anything but round up audiences. The sort was cliché and had your usual band of 20 somethings trying to pull one over on the best player in the circuit, who is also a cheat.
Tilt lasted one year and was never reprised, meaning Michael Madsen was once again an actor long out of work.
Of course, since the turn of the millennium reality shows was the main 'go to' for network execs' too lazy to muster up originality. Cue American Casino from the Discovery Channel. Not so much the glitz and glam of the Vegas strip here but more Green Valley Ranch Casino to be exact. If you get your kicks out of watching employees plaster on a fake smile to serve those with matching pay salaries then this will be the greatest TV show in only your opinion. In the suburbs of Henderson, TV crews took up day to day rituals of following staff around to see how casinos are run day and day out, realizing that few win, much of the production was staged… cue the mastermind escape of a cheat with a golf buggy!
Being Dealt a Bad Hand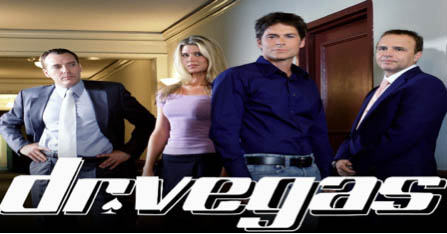 Lastly, another show that failed to make it a double down is Dr. Vegas. Aired 2004, Died 2004. Starring Rob Lowe, Joe Pantoliano and Chazz Palminteri, the casting has much promise but this is one show the Doc couldn't save. Think the show 'House' set in Vegas, now remove any good narrative and logical storyline and there you have it. A show about a doctor living in Las Vegas where there are no hospitals!
Time better spent gambling through your laptop than looking out for these shows on Netflix or nasty late-night stations.