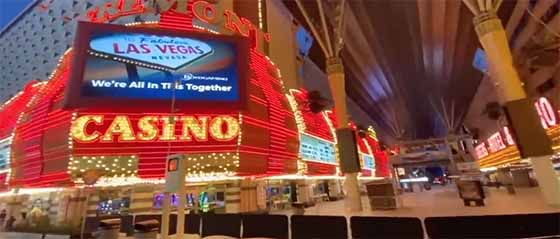 Where (And How) The Stars Gamble
When many people think of Las Vegas they recall the early days of this spectacular desert resort, when Frank Sinatra, Jerry Vale, Peter Lawford, Sammy Davis Jr. and other big name entertainers rolled the dice and played hands of Blackjack into the wee hours of the morning.
Not surprisingly, today's biggest stars are just as likely as The Rat Pack and stars of old to take their places at the gaming tables on The Strip.
An hour flight from Los Angeles, Las Vegas is by far the most popular celebrity gambling destination. For instance, Matt Damon, Demi Moore and Alex Rodriguez are regulars at the Bellagio. Also in Sin City, The Palms will provide private areas where Jason Giambi, Ben Affleck, Bruce Willis, Ryan Seacrest, and Pamela Anderson can try their luck at poker, craps, roulette or blackjack without being pestered by the crowds.
Ben Affleck, in particular, considers himself a professional gambler. In 2001, he won $800,000 playing Blackjack then scored another $356,000 in 2004 competing in the California Poker Championship. Paris Hilton won $30,000 playing cards in Vegas on one of her birthdays - as if the hotel heiress needed the money. Charles Barkley, on the other hand, has reportedly left Vegas establishments $10 million lighter in the wallet.
Okay, so you're not a movie or television star. Vegas is all well and good but you can't just board your private plane at a moment's notice and jet off to where the action is. No problem, with today's technology, you can bring that excitement to your fingertips, wherever you are, whenever you like, for playing live dealer games online you only need an internet connection and a desire to win.
Speaking of people with a desire to win, on the East Coast, the Borgata in Atlantic City was the preferred destination for celebs like Drew Barrymore, Nick Lachey, Jamie Lynn Sigler and Jon Bon Jovi. (I say was, I suspect a good number of celebrities are avoiding the crowds and gambling from home these days.)
Tobey Maguire famously enjoys playing Texas Hold'em, in 2011 his 'Spidey-sense' helped him win the Hollywood Park Casino tournament, cashing out with over $300,000. Although the project fell through, George Clooney even tried to open his own casino some years ago. Guess he wanted to be like like Hugh Hefner who had his own institution in Las Vegas, The Playboy Club & Fantasy Tower as well as another casino in London.
Tiger Woods is known to play $25,000 hands in Blackjack while Ashton Kutcher won so often betting on sports that bookmakers eventually refused to take his bets any longer!
Hollywood's passion for play isn't showing any signs of cooling off, if anything that obsession to win at games of chance remains one of Tinseltown's longest traditions.