Gambling in Las Vegas:
Stories Involving the Stars
The Las Vegas Strip has long been a magnet for celebrities from around the world. What began as a handful of casinos to serve the largely male Hoover Dam construction workers during the 1930s, Las Vegas has transformed into the loudest, proudest and most outrageous city full of megaresorts, tradeshows, sporting events and pretty much everything else that any man or woman could ever want. This place offers everything and so attracts celebrities who have the money to spend on the fun things in life. As a result, there are many stories to tell – without doubt there are more which will never be told – so let's have a look at the ones we know about!
Wayne Rooney is England soccer's all-time top goal scorer and recently joined Major League Soccer team DC United after a glittering career in the EPL with Everton and Manchester United. As England's most marketable player for 10+ years, Wayne was never short of money or things to spend it on so Vegas was always going to be visited! Unsurprisingly he has made the trip on more than one occasion, however his trip in 2012 is famous for how quickly he lost cash. In just over 2x hours, Rooney lost £500,000 playing a mixture of blackjack and roulette - this equates to an astonishing £4,000 per minute! A few years later he admitted to regretting that particular trip to Vegas, however, it's not stopped him returning. In fact, has anyone ever been to Vegas and not regretted something?
UK TV quiz host and writer turned professional poker player Victoria Coren Mitchell enjoyed her trips to Vegas so much that she dedicated a whole blog on her website to 'Vegas Memories' which charted her trips to Sin City from 1992 to 2008. The blog contains everything from fake ID, returning home early due to losing too much playing roulette, terrifying whispers in her ear from another poker player, playing 4x events on 1x trip, to heatstroke, broken hearts and Tom Jones. As well as some of these negative experiences she certainly enjoyed playing cash poker games in Vegas and concludes in the way that every tourist board would applaud "Bring it on. This is my favourite city in the world."
Hoodie Allen isn't your typical rapper, the last time I checked most rappers don't have a degree in marketing and finance from the University of Pennsylvania and a stint working with Google on their CVs! But he's not alone in having an interest in poker: other big name rappers such as Kool Shen, Ja Rule and Nelly have all gone on to play in big money tournaments. Incredibly only 8x months after playing in his first game of poker, Hoodie was rocking up in Vegas to play in the World Series of Poker. No big debts, no angst, just a very quick rise to the top for a celebrity in Vegas!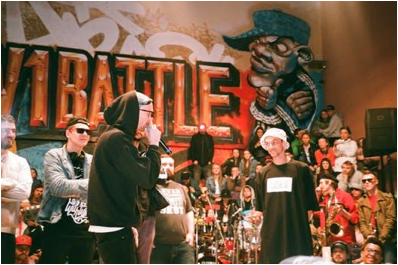 Vegas can be whatever you want it to be. For some people it's the perfect opportunity to lose yourself and party for days on end, others find themselves replicating moments and feelings from earlier in their celebrity lives. Shane Warne, retired Australian cricketing record breaker, found playing at the World Series of Poker Main Event similar to playing in front of 100,000 cricket fans in Melbourne. Being on the other side of the world gave him the same nervousness and excitement that he'd relished throughout his career.
So there you have it. Celebrity stories in Vegas are a real mixture – just as they are with mere mortals like you and me. We can all lose big, get ill, change career, get nervous etc. You can do it all in Vegas.
Gambling in Las Vegas:
Stories Involving the Stars