Which Of These Las Vegas Movie Scenes Do You Remember Most?
Everyone loves a good casino movie. And of course, when it comes to gambling, where could be more iconic than Las Vegas? The neon lights and the prospects of riches make for a great backdrop to any film - here are just a few of the more memorable movie scenes that take place in Vegas.
The Hangover
We start with a modern Vegas classic - The Hangover. A cautionary tale about Las Vegas bachelor parties, the film's cast have to piece together the actions of the night before, actions that they have completely forgotten through excessive drinking. This film takes the idea of the bachelor party gone wrong to the extreme and is absolutely hilarious from beginning to end. There are so many scenes that could be most memorable, including a cameo from Mike Tyson as himself. However, the scene that probably stands out most in people's minds is early on in the "morning after"¯, when the main characters realise there is someone locked in the trunk of their car. Panic quickly gives way to fear, as they let the man out of the trunk and he proceeds to beat them with a tire iron before running off down the strip. This scene is both a jump scare and laugh out loud ridiculous, with absolutely no warning of what is about to happen.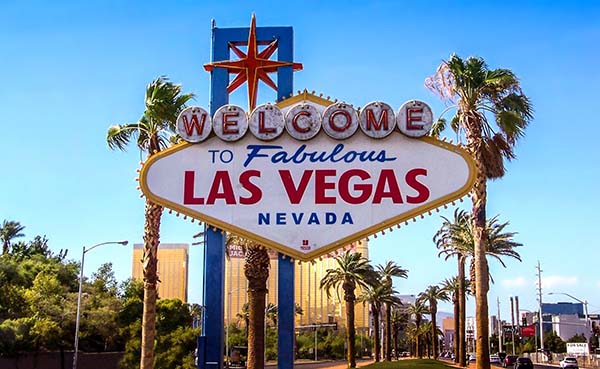 Casino
Not for the faint hearted, Casino is a Martin Scorsese gangster film set in the seedy world of organised crime in Vegas. It is gritty, it is violent and it is pretty relentless.
The film is chock full of memorable scenes, but the one that springs to mind is when Joe Pesci's character Nicky Santoro is playing blackjack and waiting to receive some money that he is owed. In the way that only Joe Pesci can, the scene rapidly escalates, as he launches into a foul mouthed rant at the dealer. People come to try and calm him down, drag him away, but he just keeps going back to the table. As an exercise in creative swearing, it is unsurpassed - Joe Pesci at his absolute best as a foul mouthed live wire who doesn't understand the meaning of too far. You're less likely to see this type of behaviour nowadays; particularly if you're playing casino games on a site like https://www.casumokasino.com/.
Diamonds Are Forever
You can't have a list of casino movie scenes and not include a Bond film, after all James is arguably the silver screen's most successful gambler. Much of the action of Diamonds are Forever takes place in Vegas, including a memorable car chase down the main strip.
You see Vegas at its finest here - filmed at the end of the sixties, the neon signs are beautiful. Bond, in a red Ford Mustang of course, outfoxes the pursuing police again and again before culminating in one of the iconic Bond moments. Cornered in a dead end alley, he gets the car up on two wheels and squeezes out through a tiny gap. This is Hollywood driving at its absolute finest, long before the days of CGI, so you know that someone really carried out the stunt!
Fear and Loathing in Las Vegas
Finally, a weird one to finish! Fear And Loathing In Las Vegas is an utterly bonkers, psychedelic romp through sixties Vegas. Based on the book of the same name by gonzo journalist Hunter S. Thompson, the film follows the author as he searches for the American Dream across the deserts and casinos of Nevada. A masterful performance by Johnny Depp, who perfectly captures the oddball nature of Thompson, we watch him lurch from bizarre encounter to bizarre encounter never quite sure whether he is insane, or whether he is the only sane person left in the city of Las Vegas!
The entire film is made up of memorable set pieces and quotable lines, but for the purposes of this article I just have to choose one: the moment that they "get the fear"¯ while in a Merry-Go-Round style bar. It is both hilarious and a little bit terrifying watching the two main characters trying to pluck up the courage to step off the rotating platform the bar is on, all the while being watched by a crowd of horrified onlookers. If ever a scene in a film caught the dark side of the carefree, vice filled Vegas casinos, it is this one!
Conclusion
There are so many scenes and films that have not appeared on this list, after all Vegas is one of the most iconic places any movie can be set. However, I think each of these scenes presents a very different take on the classic casino shot! Anyway, I hope you enjoyed this round up, and remember - what happens in Vegas stays in Vegas!