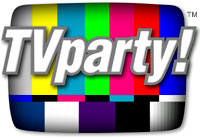 TV Show Reviews
---
TV SHOW REVIEWS
Obsessed
Obsessed returns for a second season on A&E with two compelling stories of people trapped in their own personal hell, caught in a riptide of action/reaction that they can't - or choose not to - deal with. I've seen promos for this series but never made the effort to watch it. I have to say, it's not the subjects of this show that I find compelling but the people around them that catch my attention, the loved ones that stick around and deal with it - or hang out to complain constantly.
READ THE ENTIRE REVIEW

Jesse James Is A Dead Man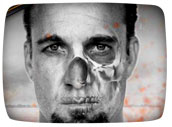 Notorious Chopperhead Jesse James returns with a new series that has him engaging in death defying stunts that would surpass Evel Knievel's worst nightmare. His first challenge - attempt to ride the Nitro Bike, a top fuel, two-wheeled rocket that unleashes 1,000 horsepower to propels the rider to speeds of up to 132 mph. That's a lot of G-force; basically a nitrogen bomb strapped between the rider's legs, a fireball in search of a errant spark.
READ THE ENTIRE REVIEW
---
Chris Vance (Prison Break) plays Dr. Jack Gallagher, the new, brash, young head of the psych ward at an LA hospital, a rebel who shakes things up by clashing with the status quo and knocking heads with the powers that be, a highly unorthodox crusader crashing head on with the outdated notions of patient care that shackle the creative - oh hell, you get the idea.
READ THE ENTIRE REVIEW
---
It's the Bionic Woman with a juiced up mind and fewer parts. Need an expert hostage negotiator or crack crossbow marksman and you need it overnight? Put in your purchase order and a no nonsense superdoll is on the way. This all too convenient contrivance may hold a rank appeal to henpecked husbands at home watching FOX on Friday nights or dateless dorks who can't get within striking distance of a beautiful, capable woman but there's nothing much to get excited about otherwise.
READ THE ENTIRE REVIEW
---
Good news for 24 fans. After a lackluster season 6, 24 is on track to have it's best year yet!
I grew up on comic books and Dark Shadows so I'm not bent out of shape when a character that was dead dead dead comes back to life. It's not particularly original and a bit of a cop out but I love the classic 24 cast and rejoice to see them re-united. The producers have even admitted to taking "creative license" in bringing Tony Almeida back but they do it in a way that keeps you guessing so what the hey, I'll buy in.
After an explosive first scene, our story opens with Jack Bauer being hauled before a Senate subcommittee to investigate his alleged indiscretions (oh, alleged hell, we all saw what he did). Unfolding events require Jack to be reluctantly pressed back into action but he soon finds that distinguishing between friends and foes will be as difficult as ever (you guessed it, there's another mole).
READ THE ENTIRE REVIEW
---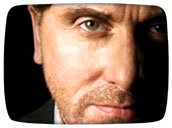 Lie To Me
In this new FOX drama, behavioral psychologist Dr. Cal Lightman and his associates attempt to separate the truthful from the prevaricators by observing the various micro expressions, body language and unconscious intonations that accompany a duplicitous individual - in other words, these guys are human lie detectors. Think Bones without the decaying flesh.
From the producers of 24, Lie To Me stars Tim Roth along with Kelli Williams, Brendan Hines, and Monica Raymund. This first episode is not to be missed, I say that because everyone who watches it will pick up many of the tricks of the trade when it comes to determining who's fibbing. No, that old canard about looking up or to the side before speaking is no a way to tell, the signs are more subtle but no less pervasive.
---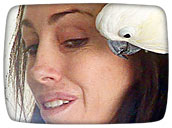 Heidi Fleiss: The Would-Be Madam of Crystal

This is another of HBO's sizzling summer documentary series and another must-see program, a riveting behind the scenes look at one of America's most notorious personalities and a fascinating peek inside the mind of a freaked out nut case wandering the desert picking up rocks in her vain attempt to open a stud farm for over sexed women in a small community in Nevada where prostitute is legal and folks live a simple life with little use for a haggard LA castoff.