* Classic & Current TV Blog *
SAD PASSING

Kevin S. Butler writes: William Stulla, former Denver and Los Angeles based radio/TV broadcaster best known to kids as "Engineer Bill" is dead.
Mr. Stulla passed away at his Westlake Village, CA. home on Tuesday August 12, 2008 at the age of 97. A native of NYC, Mr. Stulla and his parents (his father was a printer) moved from NYC to Erie, Pa, Cleveland, Ohio and to Buffalo, N.Y. before settling in Denver, Colorado.
After graduating from high school in Denver, Bill Stulla read an ad posted on a trolley that was promoting classes in radio broadcasting techniques at the University Of Denver. He took the classes, graduated and eventually acquired his first radio job with KFEL in Denver; later he worked for NBC's Denver affiliate KOA as an announcer and a scriptwriter. He remained with KOA for five years before he moved to Southern California where he joined the NBC affiliate KFL in 1939.
Stulla's broadcasting career was interrupted by his service during WWII. Instead of fighting in the infantry he worked as a broadcaster for Armed Forces Radio where he broadcast news and entertainment for the troops in the Far East. Upon his return to the States, Stulla hosted a radio variety series Bill Stulla's Parlor Party on local radio and TV in L.A. until 1954 when KHJ (now known as KCAL) TV Channel 9 mentioned that they were holding auditions for a new kids series titled Ranger Ed, a forgettable rip off of KTTV 11's Lunch With Sheriff John.
Stulla's wife insisted that her husband audition for the show - he was interested but not as a copy of Mr. Rovick's lawman character. "I've got an idea for a better show. It's a railroad show," Mr. Stulla explained to the L.A. Times."I want to be an engineer and run trains and play cartoons ,because I knew that the station had bought some cartoons."
Accepting his concept the station execs at KHJ TV hired Stulla and in late 1954 The Cartoon Express With Engineer Bill went on the air as a weekday evening kids wraparound program set against the backdrop of a roundhouse. Each night Mr. Stulla's kindly, old train man would interview two kids, a boy and girl, who would send in their model toy trains to be exhibited on the program. He would also try to bring out the kids' personalities in his impromptu conversations with the youngsters.
Stulla would also play games with the kids in the studio, engage them in craftmaking, hobbies, train lore and interview guest performers and personalities in between the reruns of Gumby puppet films, Spunky & Tadpole, Q. T. Hush, Col. Bleep TV cartoons and Superman movie cartoons. The show even had it's own theme song "Who's that coming down the track, who's that puffing smoke so black? Who's at the throttled? It's Engineer Bill!"
Stulla was also able to instill good values in his viewers and studio audiences by having them promise to do the right thing and encourage his little train "Little Mo" to move up the hill (a model trainer was shown moving slowly up a small scale track in a pre filmed segment ala "The Little Engine That Could".
He got the kids to drink their milk via an on camera game called "Red Light/ Green Light" where the kids at home would watch "Engineer Bill" and his in studio guests drink a glass of Cow Juice, they'd drink when a superimposed image of a green signal light was seen on screen, they'd stop when a Red signal light was shown on screen.
More often than not Mr .Stulla's trainman character would interject some humor into this segment when a series of loud noisy footsteps were heard off camera he would complain about a member of his trainer crew by saying, "That man will never learn to march properly". Other times the consumption of too much milk would force poor Mr. Stulla to let out a belch and he'd say "I've been sick."
Stulla became a popular personality with Southern California kids and he was always in demand for personal appearances and he became friendly with L.A.'s other kids TV MC's including "Sheriff John" Rovick and "Skipper Tom" Hatten.
He continued to maintain Ch. 9's Roundhouse until 1966 when the station execs at KHJ TV decided to create, produce and air shows aimed at a teenage audience. Mr. Stulla tried hosting a show for teens set against the backdrop of a local soda shop but he found out that his type of programming was really meant for very young children and he left kid's TV soon after, He remained in local broadcasting until 1976 when he retired to become a stockbroker.He later moved to Westlake Village here he and his wife would remain for the rest of their lives.
Mr. Stulla made only two public appearances later in his life, the first was on a local TV tribute to L.A.'s kid's show hosts Weekday Heroes.The special which was produced by Jack and Phyllis Spear (the creative duo who helped to develop Captain Kangaroo and later hosted their own kid's TV shows Pip The Piper on ABC and NBC in the early 1960's and later The Jack & Phyllis Show in L.A.) and hosted and narrated by former Leave It To Beaver star Tony Dow. Stulla and his fellow L.A., kid's TV contemporaries Charlie Runyon "Chucko The Clown" and "Sheriff John" Rovick recalled the creation, development and the success of their local programs. It aired on KABC TV Ch.7 in 1987.
Stulla's second and last public appearance was in 1997 at a seminar honoring local L.A.,Cal. kids TV series staged at the West Coast branch of The Museum Of TV & Radio (now Known as The Paley Center For The Media) where Stulla, "Skipper Tom Hatten", "Skipper Frank" Herman and Jimmy Weldon showed clips from their TV shows and recalled their careers for a theater full of fans at the Museum.
Stulla's wife Ruth passed away in 1999, he is survived by his daughter Ms. Kathryn Stulla.
Saturday, August 16, 2008 - 8:50am
WOULD YOU LIKE TO RESPOND
NETFLIX OFFLINE
If you subscribe to Netflix you may be interested to know they are having a nationwide computer meltdown - nothing's been logged in or shipped since Monday! Actually, there's actually some confusion as to whether some DVDs are being shipped or not. I just spoke with a customer service person, they don't know what the problem is or when it will be fixed. The company promises to offer a rebate for those affected.
Thursday, August 14, 2008 - 10:52am
WOULD YOU LIKE TO RESPOND
WHO SLOT J.R.?

There's going to be another Dallas reunion show in November on CBS. Dallas is my one of my guilty pleasures, so bad it's good, but this won't be a scripted drama but another clip show; time to drag out the same drunken fights and familiar cliffhangers they showed during the last reunion special, I guess. The event is open to the public with tickets costing between $100 and $1,000, they go on sale August 22nd. Speaking of which, whatever happened to that Dallas big screen film with John Travolta as JR? Talk about your travesties...
Thursday, August 14, 2008 - 10:15am
WOULD YOU LIKE TO RESPOND
WIT MAN'S SAMPLER
I'm looking forward to the Comedy Central Roast of Bob Saget airing on Sunday, August 17 at 10:00 p.m. with John Stamos serving as the evening's Roast Master along with Roasters Susie Essman, Jeff Garlin, Greg Giraldo, Gilbert Gottfried, Cloris Leachman, Jon Lovitz, Norm Macdonald, Jim Norton, Brian Posehn and Jeffrey Ross. Now that's a great lineup.
Here are some samples, starting first with Cloris Leachman:
Jeffrey Ross describes the acting lessons Bob taught to the Olsen twins.
Thursday, August 14, 2008 - 8:03am
WOULD YOU LIKE TO RESPOND
TV GAY MARRIAGES OF THE 1960s?
A couple of years ago, an article in Salon put forth the theory that Jim West & Artemus Gordon from The Wild Wild West were a gay couple.
Personally, I always thought My Favorite Martian was the first gay show - the story of two single guys, one younger, one an older 'Uncle,' who live together in a small apartment and go to great lengths to keep their landlord, the cop and the rest of the town from discovering their secret.
Typical plot: 'Uncle' Martin can't get it back down so he and Tim frantically try to conceal his protrusions from their landlord, Mrs. Brown - who is growing suspicious that the boys upstairs are hiding something.
Wednesday, August 13, 2008 - 10:49am
WOULD YOU LIKE TO RESPOND
IS IT CHRISTMAS YET?
This looks good: Shout! Factory is delighted to bring you holiday cheer with the October 7 release of the 4-DVD box set The Johnny Cash Christmas Specials 1976-1979, as well as single DVD releases of The Johnny Cash Christmas Special 1978 and 1979. The Christmas Specials of 1976 and 1977 were released in 2007. The footage on these DVDs has been unseen for 30 years, and is being made available through an exclusive agreement between Shout! Factory and the Country Music Hall of Fame® and Museum.

For his 1978 Christmas special, the third in as many years, Cash moved the usually Tennessee-based taping to Los Angeles, and, unsurprisingly, the program takes on a Hollywood feel. Guests include Kris Kristofferson and singer Rita Coolidge, both friends of the Cash family, who perform a heartfelt "Please Don't Tell Me How The Story Ends," and Steve Martin, one of America's hottest new comics at the time. June Carter Cash, as always, performs with her husband, and other family members make appearances in this special as well.

For the 1979 broadcast, Cash's annual CBS Christmas special returns to Nashville for a program featuring his father, Ray Cash, and his older brother, Roy Cash, in a visit to the small home in Dyess, Arkansas, where Johnny and his siblings were raised. Guests include Canadian pop and country star Anne Murray ("You Needed Me"), who was enjoying the most successful period of her career, and country music's Tom T. Hall, whom Cash introduces as "my very favorite songwriter" before Cash and Hall launch into a medley of Hall's hits "(Old Dogs, Children And) Watermelon Wine," "The Year That Clayton Delaney Died," "I Love" and "Country Is." The show's comic foil is the late Andy Kaufman, who appears as his character Latka Gravas from the hit network show Taxi.

The Johnny Cash Christmas Specials 1976-1979 4-DVD box set includes these two discs as well as the special from 1976 and 1977, previously released on DVD in 2007 by Shout! Factory. Taped from the family homes in Bon Aqua and Hendersonville, Tennessee, The Johnny Cash Christmas Special 1976 featured special guests Roy Clark, Merle Travis, Barbara Mandrell, Tony Orlando and Billy Graham. The Johnny Cash Christmas Special 1977 includes an all-star tribute to Elvis Presley with Carl Perkins, Jerry Lee Lewis and Roy Orbison, a selection of Christmas songs, as well as Perkins's "Blue Suede Shoes," Orbison's "Oh, Pretty Woman," and Lewis's 1957 Sun smash "Whole Lot Of Shakin' Going On."
Tuesday, August 12, 2008 - 10:18am
WOULD YOU LIKE TO RESPOND?
I STOLE THE TV
Why is Law & Order star Jerry Orbach's son angry at his widowed stepmom? The usual.
Sara Gilbert will become a regular on Big Bang Theory starting this fall, joining her former Roseanne love interest Johnny Galecki. They're so cute together!
This from CMT:
These are the true lost treasures of country music. But for an alert radio station employee with a nose for sniffing out treasure, these recordings would have been lost to the world forever. It was an accident that they had been recorded in the first place. The fragile acetate discs were cut so that when Hank Williams and his band were on the road, Nashville station WSM could still air his 15-minute early-morning "Mother's Best" show sponsored by the flour company of that name. The old acetates (which were metal discs covered with acetone, with recording grooves etched into that) would have lain unnoticed in the bottom of the dumpster where a thoughtless radio station staff member had tossed them. Then they would have gone on to the dump to be forever lost. Even after being found, they remained in legal limbo until a Supreme Court decision freed them up.

Many early television programs suffered a similar fate. In those days of live television and primitive recording facilities, some TV shows were preserved on flimsy kinescopes that usually were discarded. Of Williams' relatively few TV appearances, only about nine minutes of his performances were saved and exist today. Add to that about nine minutes of known silent home movies and that's the known extent of Hank Williams on screen.

These early Hank Williams radio show recordings will be released in increments beginning this fall. They provide entire new openings into Hank's psyche, to his soul, to his very musical being. In a sense, they're a very real magical key to opening what few doors he would ever allow to be opened. His musical tastes were far wider than had been supposed. The easy banter here with his band members and with his wife and would-be country singer Audrey are as revealing as we are likely to ever discover about him. His song selection on these shows is equally revealing. He can go from "Blue Eyes Crying in the Rain" (which his mentor Fred Rose wrote in the early 1940s, long before Willie Nelson ever thought of cutting it) to the 19th-century, Southern-by-way-of-Scotland death dirge "Lonely Tombs" to the 19th-century lament "The Blind Child's Prayer" to blues songs to old folk songs such as "On Top of Old Smoky." He also recorded a PSA about venereal disease, which will not make its way into general release. Unfortunately.

Williams' life remains a cipher in many ways. He confided in no one, as far as we can tell. He poured out his heart and his guts in his songs. He created his own musical universe, populated by himself and like-minded lonely souls. But the music lives and breathes, and it will last a long, long time.

Finding these Williams songs is akin to discovering a similar treasure chest of lost recordings by the bluesman Robert Johnson or early jazz genius Louis Armstrong or opera great Maria Callas.

The 143 "Mother's Best" recordings do much more than just about double his known recorded output of songs. They demonstrate his range and taste in music, which goes far beyond the songs that are usually identified with him. Few people today have actually hear many original Hank recordings and the songs that they likely would have heard are the few big hits, from "Cold, Cold Heart" on to "Jambalaya" and so on. But the "Mother's Best" recordings show a more accessible, down-to-earth side of Hank.

At the time he recorded these songs throughout 1951, Williams was reaching the end of what amounted to the happiest period of his life. "Cold, Cold Heart" hit No. 1 on the country charts in May, and Tony Bennett recorded it that same month and it would soon top the pop charts. Even while Hank was becoming an enormous musical success, he never quit doubting himself, it seemed, even while he was under constant pressure to keep being a hit machine and financially support those around him. On the road, he was such a big draw that the hugely popular comedian Bob Hope was unable to close the shows on the Hadacol Caravan tour that summer -- the fans wanted Hank back. He signed a multi-movie deal with MGM Pictures in September. He appeared on national TV on the Perry Como Show.

Throughout it all, he was in almost constant back pain from an undiagnosed birth defect that was worsening. He turned more and more to drink and drugs. In December, he had back surgery that didn't fix him. He let his band go and gave up his Mother's Best sponsorship. Audrey, once his one true love, filed for divorce again, and his downward spiral continued until he died on his way to play a New Year's date at the end of 1952.

Through it all, he kept writing and recording music. The spirit of Hank Williams shines through on these radio shows. He may have been singing to farmers milking their cows early in the morning and to farm wives beginning the day's chores, but he gave it his all and reached through the microphone and the radio speaker to grab and engage his listeners. It was just him and an audience of one: you, the listener.

This is not Hank Williams, the legend you are hearing in these lost songs. This is Hank Williams, the man.
Monday, August 11, 2008 - 11:59am
WOULD YOU LIKE TO RESPOND?



Your host Billy Ingram is one of the nation's top
Pop Culture Gurus and expert on classic TV.
Seen on VH1, Trio & Bravo!
TELEVISION BLOG!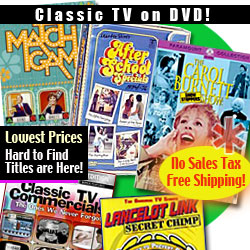 Classic TV!!
News Bites you can use!
GOLDDIGGERS
TV BLOG - 107
TV BLOG - 106
TV BLOG - 105
TV BLOG - 104
TV BLOG - 103
TV BLOG - 102
TV BLOG - 101
TV BLOG - 100
TV BLOG - 99
TV BLOG - 98
TV BLOG - 97
TV BLOG - 96
TV BLOG - 95
TV BLOG - 94
TV BLOG - 93
TV BLOG - 92
TV BLOG - 92
TV BLOG - 91
TV BLOG - 90
TV BLOG - 89
TV BLOG - 88
TV BLOG - 87
TV BLOG - 86
TV BLOG - 85
TV BLOG - 84
TV BLOG - 83
TV BLOG - 82
TV BLOG - 81
TV BLOG - 80
TV BLOG - 79
TV BLOG - 78
TV BLOG - 77
TV BLOG - 76
TV BLOG - 75
TV BLOG - 74
TV BLOG - 73
TV BLOG - 72
TV BLOG - 71
TV BLOG - 70
TV BLOG - 69
TV BLOG - 68
TV BLOG - 67
TV BLOG - 66
TV BLOG - 65
TV BLOG - 64
TV BLOG - 63
TV BLOG - 62
TV BLOG - 61
TV BLOG - 60
TV BLOG - 59
TV BLOG - 58
TV BLOG - 57
TV BLOG - 56
TV BLOG - 55
TV BLOG - 54
TV BLOG - 53
TV BLOG - 52
TV BLOG - 51
TV BLOG - 50
TV BLOG - 49
TV BLOG - 48
TV BLOG - 47
TV BLOG - 46
TV BLOG - 45
TV BLOG - 44
TV BLOG - 43
TV BLOG - 42
TV BLOG - 41
TV BLOG - 40
TV BLOG - 39
TV BLOG - 38
TV BLOG - 37
TV BLOG - 36
TV BLOG - 35

TV BLOG - 34
TV BLOG - 33
TV BLOG - 32
TV BLOG - 31
TV BLOG - 30
TV BLOG - 29
TV BLOG - 28
TV BLOG - 27
TV BLOG - 30

TV BLOG - 29
TV BLOG - 28
TV BLOG - 27
TV BLOG - 26
TV BLOG - 25

TV BLOG - 24
TV BLOG - 23
TV BLOG - 22
TV BLOG - 21
TV BLOG - 20
TV BLOG - 19
TV BLOG - 18
TV BLOG - 17
TV BLOG - 16
TV BLOG - 15
TV BLOG - 14
TV BLOG - 13
TV BLOG - 12
TV BLOG - 11
TV BLOG - 10
TV BLOG - 9
TV BLOG - 8
TV BLOG - 7
TV BLOG - 6
TV BLOG - 5
Latest TVparty
Classic TV Blog Entries
TV BLOG - 107
TV BLOG - 106
TV BLOG - 105
TV BLOG - 104
TV BLOG - 103
TV BLOG - 102
TV BLOG - 101
TV BLOG - 100
TV BLOG - 99
TV BLOG - 98
TV BLOG - 97
TV BLOG - 96
TV BLOG - 95
TV BLOG - 94
TV BLOG - 93
TV BLOG - 92
TV BLOG - 92
TV BLOG - 91
TV BLOG - 90
TV BLOG - 89
TV BLOG - 88
TV BLOG - 87
TV BLOG - 86
TV BLOG - 85
TV BLOG - 84
TV BLOG - 83
TV BLOG - 82
TV BLOG - 81
TV BLOG - 80
TV BLOG - 79
TV BLOG - 78
TV BLOG - 77
TV BLOG - 76
TV BLOG - 75
TV BLOG - 74
TV BLOG - 73
TV BLOG - 72
TV BLOG - 71
TV BLOG - 70
TV BLOG - 69
TV BLOG - 68

TV BLOG - 67
TV BLOG - 66
TV BLOG - 65
TV BLOG - 64
TV BLOG - 63

TV BLOG - 62
TV BLOG - 61
TV BLOG - 60
TV BLOG - 59
TV BLOG - 58

TV BLOG - 57
TV BLOG - 56
TV BLOG - 55
TV BLOG - 54
TV BLOG - 53
TV BLOG - 52

TV BLOG - 50
TV BLOG - 49
TV BLOG - 48
TV BLOG - 47
TV BLOG - 46
TV BLOG - 45
TV BLOG - 44
TV BLOG - 43

TV BLOG - 42
TV BLOG - 41
TV BLOG - 40
TV BLOG - 39
TV BLOG - 38
TV BLOG - 37
TV BLOG - 36
TV BLOG - 35


TV BLOG - 34
TV BLOG - 33
TV BLOG - 32
TV BLOG - 31
TV BLOG - 30
TV BLOG - 29
TV BLOG - 28
TV BLOG - 27
TV BLOG - 30


TV BLOG - 29
TV BLOG - 28
TV BLOG - 27
TV BLOG - 26
TV BLOG - 25


TV BLOG - 24
TV BLOG - 23
TV BLOG - 22
TV BLOG - 21
TV BLOG - 20

TV BLOG - 19
TV BLOG - 18
TV BLOG - 17
TV BLOG - 16
TV BLOG - 15

TV BLOG - 14
TV BLOG - 13
TV BLOG - 12
TV BLOG - 11
TV BLOG - 10

TV BLOG - 9
TV BLOG - 8
TV BLOG - 7
TV BLOG - 6
TV BLOG - 5

TV BLOG - 4
TV BLOG - 3
TV BLOG - 2
TV BLOG - 1
---
'TVParty.com, a TV history website... its links to Amazon.com help sell TV DVDs."
- Boston Globe

"All the coolest, strangest, most absurd shows and peculiar tube trends ever -- they're all part of the wallow that is TVparty!"
- Diane Werts, Newsday

'A twisted walk
down memory lane!'
- Sharon Edry, TV Guide

'Top Five Sites! Interviews and articles... are must reads.'
- London Sunday Times

'It's too good to be true. Put together by Billy Ingram, TVparty.com has gossip, scandal, sex, singing, dancing, action, drama and celebrities with their 'original parts''
- LA Times

'An ingenious tribute that elevates the TV past to artlike proportions. Site guru Billy Ingram has compiled features both over-the-top and museum worthy, blissful nostalgia for those born in the '40s or the '80s. A+
- Entertainment Weekly

'Every decade expresses its kooky collective unconscious on the tube, celebrated affectionately at Billy Ingram's TVparty. Ingram provides a hilarious glimpse into the American pop psyche.'
- Yahoo

'TVparty is hands down the best site on the Web for classic TV.'
- Discovery Channel

'Get the inside scoop on all your favorite classic TV shows at TVParty.'
- USA Today