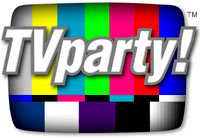 TV in the 1950s!

PR4 & PR5 Pages for Advertising

THE PLAINCLOTHESMAN:
Here's Looking at You!
by Cary O'Dell
Even in television's long, fascinating history--and even among television's increasingly odd premises and lead characters (think "Emergence," think "The Prodigal")--the 1949 to 1954 series "The Plainclothesman" is one of a kind.
Because this early, weekly, half-hour police drama, basically, starred YOU.
Every episode of the series was shot point-of-view (POV) style; the camera assumed the role of the lead character (in this case an unnamed character called simply "The Lieutenant") and what he sees is what we—you--see. As Earle F. Marsh and Tim Brooks attempted to explain it in their classic, bible-esque book on TV programming: "The technique was camera-as-actor… If he lit his cigar, a hand (his) came toward the camera with a lighted match (even the tip of his cigar could be seen jutting out at the bottom of the screen); if he was knocked down, the viewer looked up from floor level." Sometimes, to continue the illusion, the camera even "blinks"!
Hence, though the lead was played by veteran actor Ken Lynch—and we heard him often and often saw his arms reaching out in front of him—the only time during the show's entire run that viewers actually saw his face was in one 1952 episode, as part of a flashback sequence.
Though it may not have ever been publicly acknowledged, "Plainsclothesman" must have been inspired by a feature film made two years prior. That film was the 1947 noir classic "Lady in the Lake." All of "Lady" was told from the camera's point of view standing in, or acting as, lead actor Robert Montgomery. In the entire 105 minutes of that film, Montgomery's visage is only seen once, when his character passes in front of a mirror.
Influenced or not, this "You Are The Eyes" approach was "Plain's" raison d'etre, and episodes, when viewed today (one episode has made its way to Youtube), are still striking and strangely invigorating and surprising. It's remarkable the fluidity that the cameraman (or men) were able to achieve in those pre-steadicam days. Due to the nature of its perspective, the show also offers a variety of interesting, innovative angles, quite unusual for TV at that time.
Certainly, when viewed today, "Plain" is interesting--so unusual and original and involving. It also exploits the popular wish fulfillment fantasy of letting us, to some extent, play detective, this is especially true when a piece of evidence has to be examined by the Lieutenant--he holds it right up to the camera lens!
Yet, the show can also be jarring and a little confusing to watch. In order to present a crime narrative, sometimes scenes (like those setting up a crime or immediately after a crime is committed) have to take place OUTSIDE of the eyesight of the Lieutenant (a.k.a. us). That means that the camera then takes on a more "normal" perspective and does not reflect the Lieutenant's POV. The switching back and forth and keeping track of just "who" is witnessing a scene can be challenging.
There were numerous inherent restrictions of course in shooting a series this way. One was that it had to depend a lot on the other actors. The show had one ongoing co-star, "The Plainsclothesman's" cop crony, Sgt. Brady (played by Jack Orrison). He spent a lot of time, basically, talking directly to the camera. (Also, in the 1952 season only, actress Helen Gillette, was featured on the show as Annie, a waitress.)
Guest actors, of course, appeared in every episode playing various thugs and low-lifes. And, as can be expected, they are almost always seen performing in close-up, usually being interrogated by the Lieutenant. One is left to wonder if, for the actor in front of this camera, this approach was a blessing or a curse: they certainly could be as subtle as they wanted to be but they also had to act the entire time opposite, not a person, but a big camera lens.
We are also left to wonder how lead actor Lynch felt. Here he was the star of his very own weekly TV show—but nobody knew his face. As Lynch often worked in radio as well, perhaps he just drew parallels.
Of course there were also certain advantages to shooting a show this way. For example, a 1951 episode had the "Plainsclothesman" assigned to investigate the murder in the middle of a beauty pageant. It was a chance, no doubt, for the camera to do all sorts of ogling…all, of course, in the name of thorough, dramatic storytelling.
Despite certain viewer-demanding aspects of the show, and its need to rely quite heavily on dialogue (after all, how could a full-on fight scene with the Lieutenant ever really be shot?), "The Plainclothesman" was enough of a success—at least for the Dumont Network—to remain on the air for five seasons, 1949 to 1954.
Still, not everyone was a fan. In an acerbic review from October 1950, TV critic John Crosby found the set-up of the show awkward and cumbersome and very limiting and a lot of talk. Crosby was also bothered by the forced "realism" of the first-person view, which he labeled "The Camera That Eats."
Interestingly, despite the early ratings success of this program, the style innovated by "Plainsclothesman" has never been, seriously, repeated. "MASH" did one episode told strictly from the point-of-view (the camera) of a patient at the 4077 and sketches on things like "Saturday Night Live" have, at times, utilized the technique. Then, in 1992, the FOX network launched a comedy called "Likely Suspects," with Sam MacMurray starring opposite the "Rookie" who was never seen; that show lasted about five months.
For as gimmicky as a story-telling approach as this might be, such a premise might be worth revisiting today, especially considering all the shooting and technology advances that have taken place in the past 70 years of film and TV production. But, for now, in the annals of TV, "The Plainclothesman" stands alone.

The Plainclothesman was apparently syndicated as 'Crimefighter'