Dwight Schultz talking about working with George Peppard on The A-Team (2004)
At the 2004 SF Ball X in England, Dwight Schultz answers a fan's question about what it was like to work with George Peppard on the TV series The A-Team from 1983-87. Schultz played the wisecracking, semi-crazy Murdock on the NBC primetime action show that earned big ratings right from the start.
The first regular episode of The A-Team aired after Super Bowl XVII on January 30, 1983, reaching 26.4% of the television audience and placing fourth in the top 10 Nielsen-rated shows
WIKI: The A-Team is an American action-adventure television series that ran on NBC from 1983 to 1987 about former members of a fictitious United States Army Special Forces unit. The members, after being court-martialed "for a crime they didn't commit", escaped from military prison and, while still on the run, worked as soldiers of fortune. The series was created by Stephen J. Cannell and Frank Lupo. A feature film based on the series was released by 20th Century Fox in 2010.
Schultz recounts how Peppard came up to him on the first day and introduced himself this way: "'Hello, I'm George Peppard. I'm not a very nice man.' That, so help me God, is what he said to me. 'I used to be a drunk, I tell everybody that. I'm not a drunk anymore. My wife says I hit her with a frying pan. She'd be dead if I hit her with a frying pan.'"
Dwight Schultz also talks about Peppard's animosity toward Mr. T who's star eclipsed his on the series.
BONUS CLIP: David Letterman interviewing Mr. T in 1985. "I'm a team player," Mr. T declares. "You won't see a big entourage of people hanging around me. Parasites and leeches. I don't have a lot of friends. They wasn't my friends when I was poor so I tell 'em don't be patting me on the back now."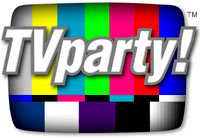 Classic TV!
The A-Team was created by writers and producers Stephen J. Cannell and Frank Lupo, at the request of NBC's Entertainment president Brandon Tartikoff.