It Almost Happened!
by Billy Ingram
In the 1980s & 90s I was working in Beverly Hills designing movie posters for some of the biggest box office hits of the era—'Moonstruck,' 'Point Break,' 'Die Hard,' 'The Fugitive,' Indiana Jones, the Bond movies. Even 'Road House' where we said "Fuck it" and shamelessly plastered Patrick Swayze's big fat crotch dead center on the one-sheet. Give the people what they want and you can go home early.
Against seemingly impossible deadlines we spent up to 80 hours a week executing art for fully realized comps that were precise replicas of what a printed poster would look like, at 1/4 scale. 99% of everything we so intensely slaved over ended up in the trash, never seen by the public, hundreds of concepts for every film and there were two other agencies working the same project. Tri-Star blew a million dollars on the poster for 'Bugsy' alone... and that was over 20 years ago. Now you know why it costs ten bucks to go to a movie.
In 1992 my associates and I, under the direction of Tony Seiniger, were flinging paint and paper to craft a lasting image for a big budget rom com; for those of you who aren't pretentious twinkletoes, 'rom com' is short for romantic comedy. Exploiting the typical themes associated with the genre—smiling faces in soft focus, candlelight encounters, embracing lovers with cityscapes behind them, dreamy eyes, milky thighs—that is until Paramount Pictures ordered a halt to everything, there was a new direction coming from on high.
We were told the studio's number one superstar, Hollywood's top box office draw known exclusively as a broad comedic actor, wanted more than anything to be the next James Bond. When I tell you who it was you'll understand why not a one of us could believe what we were hearing, the notion was too absurd. Despite our reluctance, every poster design on this rom com from that point forward had to be focused entirely on making the star look Bond-ian. Basically that involved stripping his head on to tuxedo-ed body doubles. Head strips were a pain in the ass before Photoshop and, from a design standpoint, it's difficult to make a film look like the next 'Harry Met Sally' when all you're given to work with are Men's Wearhouse tux shots.
Why the subliminal subterfuge? Rival studio United Artists owned the live action rights to James Bond in 1992. After 'License To Kill' tanked three years earlier the principals involved with the franchise disbanded; producers, writers, cast members, scattered for other projects. Timothy Dalton was quoted as saying, "My feeling is this will be the last one. I don't mean my last one, I mean the end of the whole lot. I don't speak with any real authority but it's sort of a feeling I have." For the first and only time since 'Dr. No' debuted in 1962 there was no James Bond film in development.
Had the franchise been under Paramount's control the most egregious miscasting in the history of filmmaking might have buried the Bond series for good. I'll suspense you no longer... that romantic comedy in 1992 was 'Boomerang,' its star was Eddie Murphy. Imagine if you will Axel Foley as Britain's international super-spy.
That's why on the key art for the posters and DVDs for 'Boomerang' the only image you'll see is Eddie smiling, a woman's hand pulling at his bow tie. Illustrated by Dave Christiansen who you might recognize as the artist behind the 'Major League' baseball with a mohawk, 'Driving Miss Daisy's rear view mirror, and that unforgettable image of Chevy Chase being electrocuted for 'Christmas Vacation.'
Boomerang earned $131 million in its theatrical release, the role of James Bond was eventually awarded to safe choice Pierce Brosnan for the successful reboot of the series, 1995's 'Goldeneye.'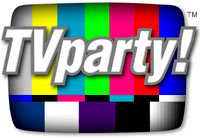 Classic TV!
The A-Team was created by writers and producers Stephen J. Cannell and Frank Lupo, at the request of NBC's Entertainment president Brandon Tartikoff.