SUMMER OF '68 SHOWS:
The Prisoner aired on CBS in the summer as a replacement for 'The Jackie Gleason Show'.

Dean Martin Presents The Golddiggers, was set in the 1930s, and starred Frank Sinatra Jr., Joey Heatherton, Paul Lynde, Barbra Heller, Stu Gilliam, The Times Square Two, Skiles and Henderson and The Les Brown Orchestra.
---
Program Profile
Land of
the Giants
Sunday nights at 7:00
ABC / 1968-1970
Irwin Allen rips off his own series - Lost in Space redux in a land of hostile giant people. The show even has it's own built in villain with Commander Fitzhugh, former Army officer on the run with a million dollars in cash. A million teensy-weensy dollars as it turns out.
Like all Irwin Allen productions, the first episode is good - and most of the rest suck.
---
Second season for
The Carol Burnett Show
on CBS's winning Monday Night schedule that included
Gunsmoke
,
Here's Lucy, Mayberry RFD
and
Family Affair
.
---

Last year for Star Trek

Third year for That Girl
---
Mayberry RFD was the number-four rated show for the first two years it was on the air, losing ratings only when Frances Bavier (the only remaining original cast member) retired in 1970.
---
Dark Shadows was hot on ABC daytime.
Plotlines in 1968: in the year 1775, Barnabas loses his true love Josette when witch Angelique tricks her into jumping to her death. Victoria Winters is hung as a witch in 1775, but mysteriously travels into 1968 where the modern day Barnabas and Julia Hoffman have created a creature called 'Adam' who goes on a killing rampage. Angelique returns to modern times to torment Barnabas and wreak havok with the Collins family.
---
The Tonight Show
starring Johnny Carson
was based in New York in 1968.

Johnny Carson also had a primetime special called Return to Studio One which aired in March of 1969. It featured the classic teaming of Bob Hope, Dean Martin and George Gobel. It is now available on DVD.

Get Smart was in year 3 on NBC.
Program Profile
Ugliest Girl
in Town
Thursday nights at 7:30
ABC / 1968-1969
In 1968, 'gimmick' shows were hot - funny thing is, most of the gimmick shows never caught on. The gimmick here is that the main character is running around in really bad drag.
You see, Timothy Blair (Peter Kastner) has a photographer brother named Gene (played by Garry Marshall, creator of 'Lavern & Shirley'). Gene lost some important photo shoot pics - so he dresses Timothy up in Hippie chick garb and submits these shots to his London publisher. The publishers think they've found the new 'Twiggy', and 'Timmie' becomes a hot fashion model. As a girl, of course.
This works out great for Timothy - he gets to fly back and forth to London where his girlfriend Julie Renfield (Patricia Brake) lives. And he gets to be a supermodel, prancing around go-go London in all the latest mod fashions. Sixties' audiences were not amused.
Typical plot: Tim refuses to do a bathtub scene, sparking a morality campaign with the slogan, "Cover thyself!"
For comparison, here are the top shows for
March, 1968 (the 1967-68 season) broken down by demographics.
Overall Top Fifteen: (1967-68)
1. Lucy Show / 2. Andy Griffith / 3. Gomer Pyle / 4. Gunsmoke / 5. Family Affair / 6. Bonanza / 7. Red Skelton / 8. Dean Martin / 9. Jackie Gleason / 10. Saturday Night Movies / 11. Bewitched / 12. Beverly Hillbillies / 13. Ed Sullivan / 14. The Virginian / 15. Green Acres
Children 6 - 11 Top Ten:
1. Flying Nun / 2. Second Hundred Years / 3. Family Affair / 4. Monkees / 5. Gomer Pyle / 6. Bewitched / 7. Beverly Hillbillies / 8. Gentle Ben / 9. Off to See the Wizard / 10. Walt Disney
Teens 12-17 Top Ten:
1. Guns of Will Sonnett / 2. Second Hundred Years / 3. Monkees / 4. Star Trek / 5. Smothers Brothers / 6. Flying Nun / 7. Saturday Movies / 8. I Spy / 9. Dragnet / 10. Family Affair
18-34 Top Ten:
1. Saturday Movies / 2. Friday Movies / 3. Thursday Movies / 4. Wed Movies / 5. Mission: Impossible / 6. Tuesday Movies / 7. Dean Martin / 8. I Spy / 9. Sunday Movies / 10. High Chapparral
(Keep in mind that there was no such thing as renting movies in 1968, the whole idea
that you could see a movie in your own home - in color - was revolutionary at the time.)

Popular on Saturday mornings: Birdman, Top Cat, Spiderman, Go-Go Gophers, Wacky Races, Herculoids, George of the Jungle, Fantastic Voyage, Super President.

The Banana Splits were super hot on Saturday mornings in 1968.
Program Profile
The Guns of
Will Sonnett
Tuesday nights at 8:30
ABC / 1967-1969
This was the third TV series for Walter Brennan ("Real McCoys'), a western series that followed grandfather Will Sonnett and his grandson Jeff in search of the boy's pa - a no-good gunslinger named Jim Sonnett. They travelled from place to place, encountering hostile townspeople that had been recently wronged by the guy they were searching for.
The reunion finally did take place in the last episode of the second season, with all three Sonnetts joining forces to become lawmen for a third season that never came.
NEW! The Guns of Will Sonnett on DVD!
1968 Commercials

The Dating Game and The Newlywed Game were ABC primetime shows in 1968.
"Lest some of us forget, both these ABC hits started as daytime shows; Dating Game in late 1965, Newlywed Game a few months later. Both established themselves as daytime hits. So much so that when one of ABC's fall sitcoms was tanking in the ratings in early 1967, Dating Game went primetime as a midseason replacement. Newlywed Game followed Dating Game to primetime later that year. Both stayed in primetime until the early '70s, but continued in daytime for a few more years." - Steve Byrd

Don Rickles bombs in his own show Friday nights at 9:00 (leveling insults at a studio audience), guests included Joey Bishop, Regis Philbin, Pat McCormick. Vic Mizzy conducted the orchestra.
Here Come the Brides starring Bobby Sherman and David Soul debuts for a two-year run.
The Good Guys starring Herb Edleman and Bob Denver begins a two year run. Denver felt cheated that he wasn't getting substantial residuals from Gilligan's Island so he had part ownership in this series - but The Good Guys proved a flop in syndication. During the second season, the show moved to the beach to be more 'Gilligan'-like.
:CANCELED:
The Summer Brothers Smothers Show (starring Glen Campbell) was the summer replacement series for The Smothers Brothers Comedy Hour in 1968. The Smothers were fired by CBS the next year but the Glen Campbell hour (produced by Tommy Smothers) clicked and continued on.
Glen Campbell was brought back in early 1969. The Glen Campbell Goodtime Hour, with many of the same writers and production personnel as the Smothers' shows, was a hit (but without Tommy, he was suing CBS).
Blondie was a flop on CBS


Also the final year for The Wild Wild West, Peyton Place, Jonathan Winters Show, The Avengers, Felony Squad, Gomer Pyle, Jerry Lewis Show, Judd For The Defense, Gentle Ben and Daktari.
Hollywood Squares aired in primetime in the Spring of 1968 and the summer of 1969.
TV Commercials from September 1968

Program Profile
The Big Valley
Monday nights at 10:00
ABC / 1966-1969
Originally known as 'The Saga of the Big Valley', the title was changed at the last minute.
Starring Barbara Stanwyck as the widowed matriarch of the Barkley clan, living in the Sacramento Valley following the Civil War. "I'm just playing Lorne Green in a Mother Hubbard" was Stanwyck's take on her character.
All-star cast featured Richard Long ('Nanny and the Professor'), Peter Breck ('The Secret Empire'), Lee Majors ('6 Million Dollar Man'),and Linda Evans ('Dynasty'). Generally more talk than action. 1968-69 was the last season, westerns were no longer as popular as they once were.
Program Profile
The Mothers-in-Law
Sunday nights at 8:30
NBC / 1967-1969
The Mothers-in-Law' starred Kaye Ballard as Kay Buell and Eve Arden as Eve Hubbard, two longtime next-door neighbors who become in-laws when their kids marry. Roger Carmel co-starred as Kay's husband Roger and Herbert Rudley played Eve's husband Herb.
The Hubbards were respectable and highbrow - Eve Hubbard was the country club housewife-type and her husband Herb an uptight lawyer. Roger and Kay Buell, on the other hand, were a little more way out.
Roger was a television comedy writer that worked at home and Kay was a loudmouth, lazy housewife. They were also Italian, which led to lots of ethnic jokes (since Italians were the only nationality in the 60s with enough of a sense of humor not to complain about it).
Jerry and Susie, the newlywed kids (that lived in a garage apartment behind the homes), were played by Jerry Fogel and Deborah Walley. 1968-69 was the second and last season.
1968 will be
remembered for:
Debut season for Adam-12, Lancer, Here Come The Brides, Julia, The Name of the Game, The Ghost And Mrs. Muir, The Mod Squad, and The Doris Day Show.
The CBS News magazine 60 Minutes started out with small audience numbers, low expectations and an irregular schedule - but it is still running on CBS and getting top ten ratings today.
A look at NBC's Tuesday Night Lineup.
---
FLOPS:
The Beautiful Phyllis Diller Show, Blondie (if Batman was a hit, why not Blondie, right?), That's Life, Journey Into The Unknown and The Outcasts.
Program Profile
The Virginian
Wednesday nights at 7:30
NBC / 1962-1971
The series was set in the 1890's, based in and around Medicine Bow, Wyoming.
Regular cast members included James Drury as The Virginian, Doug McClure as ranch hand/assistant foreman Trampas, Gary Clarke as ranch hand Steve Hill, Lee J. Cobb as Shiloh ranch owner Judge Henry Garth, Roberta Shore as adopted daughter Betsy Garth and Pippa Scott as Molly Wood, newspaper publisher, editor and reporter on 'The Medicine Bow Banner'.
One of the strengths of the show proved to be its ability to withstand the departure of various cast members. Pippa Scott was the first to depart in 1963 followed by Gary Clarke in 1964, who resurfaced in the short-lived Western series Hondo in 1967, Roberta Shore in 1965, following her wedding at Shiloh Ranch and subsequent move to Pennsylvania and Lee J. Cobb in 1966. A Hollywood veteran, Cobb had complained of the daily grind of working on a TV series from the show's beginnings.
Each 75 minute segment was filmed in eight days, with two shows often being shot back-to-back.
Daytime game show Eye Guess with Bill Cullen was cancelled in 1968.
Commercial for the 1968 Shelby Mustang GT.

After several years of dropping ratings, Gunsmoke was slated for cancellation in 1967 - then it suddenly shot up into the top ten in 1968 and stayed there for six years. The reason - a move from Saturday nights at ten to Monday nights at eight
PR4 & PR5 Pages for ads - CHEAP!
TELEVISION FOREVER - TV Shows on DVD Reviews,
DVD releases you might have missed!
TV on DVD / / Holiday Specials on DVD
TV Commercials on DVD
TV Shows on BLU-RAY
Amazing stories about Dean, Frank,
Louis Prima, Jerry Vale and Las Vegas in the 1970s!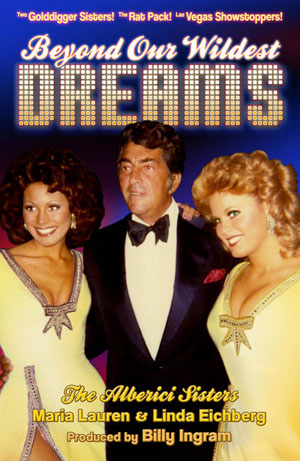 Everything you're looking for is here:
Everything you're looking for is here: