"One show from the 70's that I miss a lot is Dean Martin's Golddiggers. I remember the Golddiggers as a regular on Dean's variety show, and later as a syndicated half-hour variety show sponsored by Chevrolet. These girls did nothing but sing dance and strut their stuff. My kind of entertainment! They don't make shows like that anymore - how about some history and pics of the Golddiggers?"
- Roger Henderson
The Golddiggers started out as regulars on the Dean Martin Show in 1965, providing a little T&A for the dry martini crowd.
Lee Hale, the group's musical director, put it this way: "The modern recording stars forget audiences have eyes as well as ears. We look for talent, wholesomeness, sex appeal, and vivaciousness, and we prefer amateurs or near-amateurs whose styles we can personally guide."
Dean Martin refused to rehearse at all for his variety show, instead he showed up for the tapings and winged his way through it, obviously reading off of cue cards. Lots of filler material was needed to ease the star's schedule and young babes parading around in mini-skirts, go-go boots, and bikinis provided plenty of distraction.
Cue the Golddiggers.
The Golddiggers were also the stars of Dean's summer replacement series for three years starting in 1968.
There were forty or so Golddiggers over the lifetime of the act, ten or twelve at a time.
The original Golddiggers roster consisted of: Pamela Beth, Nancy Boneti, Kathi Brimer, Lezlie Dalton, Dianna Gaye Liekhaus, Debra McFarlain, Lynn Cheryl Steiner, Debbie Thomanson, Mary Kathleen Wright, Peggy Hansen, and Brenda Lynne Powell.
Powell left shortly after the first summer series and the roster changed quite often after that. Basically, as soon as one of the girls wanted more money, producer Greg Garrison would fire her, or a performer would quit to get married. "We can't have married girls," Garrison decided early on, "We're away a lot and they'd have problems with their husbands."
STORY CONTINUES - AFTER THIS AD FOR VIDEO DOWNLOADS:
---
---
The 1968 summer show (June 20–September 5), Dean Martin Presents The Golddiggers, was set in the 1930s and starred Frank Sinatra Jr. and Joey Heatherton with Paul Lynde, Barbra Heller, Stu Gilliam, the Times Square Two, Skiles and Henderson, and the Les Brown Orchestra rounding out the cast.
MORE ABOUT THE GOLDDIGGERS TV SHOW
(Merry Elkins is the brunette shown here, top and right. Also seen: Frank Sinatra, Jr., Cathy Lee Crosby, Debbie MacMillan and Leslie Dalton.)
One of the Golddiggers that year, Merry Elkins, tells TVparty: "That was an incredible year for me. I stayed just for that first year as my mother wanted me to go back to school. I was the youngest one in the group (shown here standing next to Frank Sinatra, Jr.) and quite taken with meeting people like Jimmy Stewart, Duke Ellington, and Ella Fitzgerald. I was really pretty young then and star struck (okay, I still am, otherwise I wouldn't have stayed in this business)." Merry is now a successful advertising executive with a major Hollywood firm.
The 1969 summer show (July 17 - September 11) starred Lou Rawls, Gail Martin (Dean's Daughter), and Paul Lynde, with supporting players that included Tommy Tune, Darlene Carr, and Albert Brooks.
The 1970 (July 16 - September 10) series was set in England and called The Golddiggers in London. Producer Garrison explained his master plan to a reporter in 1970: "Our first year we did the 1930s. The second year, the songs of the 1940s. This is our third season so we're moving along to a program of contemporary material - Burt Bacharach and so on - except for the last eight or ten minutes of every week. That will be a big extravaganza of tunes from the early periods."
The last summer romp was filmed before beginning the team's final Bob Hope USO Vietnam tour. The group did these goodwill tours for several years during the '60s, each Christmastime event lasting two weeks with Bob Hope and the Golddiggers doing two shows a day, closing with a version of "Silent Night" that reportedly reduced most of the girls to tears. The battlefields of Vietnam were a long way from the frontlines of Hollywood, but those hospital visits meant a lot to the injured troops. These supposed 'Golddiggers' were really hard working gals!
By this point, there were no original Golddiggers left on the show. Hosted by Charles Nelson Reilly, the London-based hour featured Tommy Tune and Marty Feldman in his American debut. Why were they always teaming the Golddiggers with effeminate co-stars, I wonder?
After the summer programs ran their course, The Golddiggers half-hour syndicated weekly series premiered in 1971 and it was an all-star affair. A different male guest-star appeared each episode (like Van Johnson, Rosey Grier, Steve Allen, and Hugh O'Brien) and the show featured comics Alice Ghostley, Charles Nelson Reilly, Jackie Vernon, Barbara Heller, Lonnie Schorr, and Larry Storch.
The syndicated program, produced by Greg Garrison for Chevrolet, ran for two years and was offered to local stations on a barter basis. When it debuted, there were only three holdovers from the previous year's line-up: Liz Kelley (who joined in 1970), Jackie Chidsey, and Susan Lund, who also did double duty as a Dean Martin "Ding-a-ling" (don't ask).
Other Golddiggers in attendance on the syndicated version included: Michelle Della Fave, Rosetta Cox, Karen Cavenaugh, Lucy Codham, Paula Cinko, Lee Crawford, Jimmie Cannon, Peggy Hansen, Nancy Bonetti, Barbara Sanders, Patricia Mickey, Francie Mendenhall, Lolita Chapel, Lee Crawford, Nancy Reichert, Rebecca Jones, and Janice Whitby.
These relatively low-budget shows were shot on a tight schedule, six weeks for twenty-six episodes.
This required the girls to do up to thirteen musical numbers a day, one of the most grueling schedules anyone has ever endured.
After the Chevrolet syndicated show stopped filming, the Golddiggers toured the country doing car shows and grocery store openings, but they were only receiving about $250 dollars a week for their services and sometimes weren't paid at all.
Then there was that bad scene in Mexico where the girls were practically held captive, their passports confiscated and were forced to perform around-the-clock.
Susan Lund spoke to Fanfare magazine about ending her career as a Golddigger in 1972: "That was the end of the line for us. We had a little party. We all put our false eyelashes in a pile and burned them. Then we put all our falsies in a pile and we burned them. Then we all hugged each other and talked about how wonderful it had been."
The girls split up all over the country, some undoubtedly becoming housewives or supermarket clerks but many of the Golddiggers went on to build strong futures in the Hollywood establishment.

"This is just one of the pictures that I took of the Golddiggers doing a USO show with Bob Hope, in Korea, 1970 or 71, not sure about the year. But I am sure that we were all happy to see them and Bob Hope. He was a great man who never forgot the troops, good times or bad. It's one of the highlights of my two years that I spent in Korea.
"Thank you Golddiggers and thank you Bob Hope for bringing a little bit of home to those who were so far away from it."
- With gratitude, Dan Rossi
---
Former Golddigger Jimmie Cannon writes: "Since I was a member of the Golddiggers during the syndicated series (our most successful time) plus a few months before, I was interested in your comments concerning our group.
"I know of none of the girls, with the exception of Karen Yarbrough, whom I believe had five children, who became housewives or supermarket clerks. My career has included a record deal with Warner Brothers, owning my own nightclub, real estate, and at present I own a company, The Cannon Group. My company represents actors for film, TV, commercials, music videos, voice-overs, and industrials. I am also married with a fourteen-year-old son.
"Susan Lund has successfully managed her son's career and continues to do so. Blake won Junior Star Search when he was six, had a starring role in the Little Rascals movie and is presently the voice for two animated TV shows.
"The last time I spoke with Liz Kelly, she owned a dance studio. Loyita Chapel is married to Robert Woods, who plays Bo Bucannan on One Life to Live, and is raising a son. Francie Mendenhall had a lead in a traveling Broadway show and is presently living in Houston.
"No housewives here!!!"
READ PART TWO:
My Experience as a Golddigger:
the fun and fright of
working with Dean Martin!
---
- Short History of the Golddiggers

- Franci Mendenhall - Golddigger Memories 1970 - 1973
- Linda (Alberici) Eichberg
- Memories
of The Golddiggers of 1973 - 1988
- Maria Lauren
- The
Golddiggers Today & Yesterday
- The Golddiggers at the 2009 Grammy Awards
Dean Martin Roasts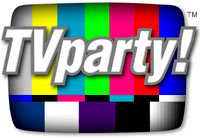 - Short History of the Golddiggers
- Franci Mendenhall - Golddigger Memories 1970 - 1973
- Linda (Alberici) Eichberg - Memories
of The Golddiggers of 1973 - 1988
- Maria Lauren - The
Golddiggers Today & Yesterday
- The Golddiggers at the 2009 Grammy Awards
- Dean Martin Roasts
If you know one of the Golddiggers, we'd
love to hear from them - and continue our online
Golddiggers reunion!
Clip from The Dean Martin Show with Don Rickles
---
Sheryl Ullman writes: "Just wanted to introduce myself to you. I'm Sheryl Ullman, and I was one of the Golddiggers in 1969. I was the 13th Golddigger, the swing girl, who knew every other girl's singing and dancing parts, so that everyone could have one night off! I travelled on the road, to Las Vegas, where we played the opening act for comic, Buddy Hackett. Appearing on over a dozen Dean Martin Shows, I also went to Vietnam in 1969 with Bob Hope.

In 1970 I married Ed Scharlach, one of the writer's on the Dean Martin Show. After the Golddiggers stint, I appeared in many TV situation comedies, national and regional commercials, musicals, and played the piano at many a fantastic event.

I also went back to school, UCLA and Immaculate Heart College, where I earned my BA in English and MA in Jungian Psychology. I am a writer, whose work has been published in Writer's Digest Magazine, The LA Times, The Brentwood News, etal. Presently, I am a private dog trainer, and I've been asked to host 2 videos, Clicker training and Dog Dancing!

Can you imagine that. Learning new steps all the time, I have fun keeping pace with my four legged friends!

TV on DVD
Holiday Specials on DVD
TV Commercials on DVD





Please consider a donation
so we can continue this work!