YOUR GO-GO HOST:
Billy Ingram

Stories & entertainment from the Superstars that called
Las Vegas home during the glory days of Sin City!

FEATURED VIDEOS:

Here are Dean and Frank singing one of the medleys they performed on their 1977 summer tour of New Jersey and New York nightclubs. It was the only time they hit the road together for an extended time. You can see how they liked to kid around during their medleys of great standards. They really had some fun on this segment from one of Dean's shows.

The immortal Louis Prima was a Sicilian American singer, actor, songwriter, and master jazz trumpeter. He practically invented Vegas style lounge shows but by the 1970s he had fallen out of favor in the town he reinvigorated.

Here's Louis Prima, Gia Maione & Sam Butera when they were on Dean Martin's variety show in 1965.


Did you ever take a trip to fabulous Las Vegas in the 1970s? If so you may remember the sights in these home movies of glittering Sin City in 1976. Notice that Elvis was in town that night, a huge event back in the day. His shows were always solidly sold out.

Wayne Newton was at The Sands and if you were lucky enough to catch The Supremes that night opening for Alan King at Caesars Palace you saw one of their last shows as a group. Look at all of those empty lots and wide open spaces, now filled with the modern spectaculars of Vegas!

Speaking of Elvis, here's a taste of his Las Vegas live show in 1970, singing 'Polk Salad Annie.' Elvis hit Sin City in a big way in 1969 after his TV comeback special made him a hot commodity again, His triumphant Las Vegas engagement at the International Hotel solidified his role as The King.

That first night Elvis walked out in front of a star studded audience that rose to their feet the moment he took the stage.

He became THE Las Vegas legend after that.
Tony Horowitz, trumpet player for Louis Prima's band 1974-1975: So we hooked up wih various acts when we were doing the summer theater curcuit, whether it was Sergio Franchi, or Jerry Vale or The Golddiggers. It was a wonderful experience being with The Golddiggers. They held forth like nobody's business, they sang, they danced, they were terrific. You're talking the major leagues here.
LAS VEGAS LEGENDS:

Frank Sinatra introduced John F. Kennedy to his audience in 1960 when the entertainer was in town shooting Ocean's 11. Sinatra also recorded a campaign song for Kennedy.

Tom Jones electrified audiences in the 1970s with his dynamic live shows. He's still going strong! The ladies especially fell for Tom Jones' spectacular voice and his sensuous gyrations filled the seats at Caesars Palace.


The Supremes hit it big in Vegas after their 1960s TV specials opened them up to a wider audience. Even after Diana Ross left the group in 1970 they continued to play the showrooms, at least for a few more years.

Bobby Darin could be the greatest Vegas entertainer of all time, his live show was incredible and served as a major influence for Wayne Newton and others. Dig this crazy version of 'Beyond the Sea.'
Night Train! 3 - Las Vegas Comic Pat Cooper

Great NEW Oral History about the end of Las Vegas' golden age!
---
"Las Vegas is the only town in the world whose skyline is made up neither of buildings, like New York, nor of trees, like Wilbraham, Massachusetts, but signs."
~Tom Wolfe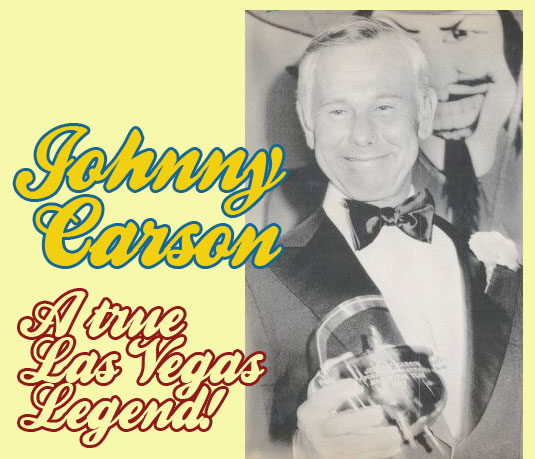 ---
Las Vegas Postcards - see the fabulous old-school casinos and the fabulous Strip as they looked in the 1970s!
---
BONUS: Take a ride down the Las Vegas Strip in 1977, when the grand old casinos were in full swing! This might be the greatest time in the history of the gambling capital of the USA.
Stuff you might not find at other web sites - Vegas Legends collects obscure stories about the greatest entertainers of all time! With rare performances from the casino showrooms and from the world of Television.
---
"The night before I left Las Vegas I walked out in the desert to look at the moon. There was a jeweled city on the horizon, spires rising in the night, but the jewels were diadems of electric and the spires were the neon of signs ten stories high."
~Norman Mailer
"A live concert to me is exciting because of all the electricity that is generated in the crowd and on stage. It's my favorite part of the business - live concerts." - Elvis
---
Dean Martin ruled Las Vegas from the 1950s starting with Jerry Lewis; then had even greater success as a solo act until he retired in 1991. He also had a massively popular TV variety series where other Vegas legends performed. It was the Golden Age of live entertainment and all the greatest of the greats could be found in Las Vegas.
---