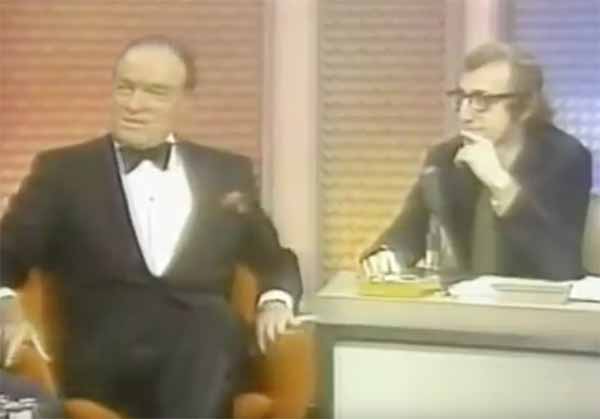 Woody Allen Hosting the Tonight Show 1971
There were many amazing guest hosts for the Tonight show with Johnny Carson during the 1970s, some of the oddest but funniest shows were Woody Allen's nights behind the desk. Woody Allen hosted Tonight for the first time on July 10, 1964 when he took over the show for a full week.
At the time this program aired on May 6, 1971, Woody Allen was working on his second motion picture, Bananas. This was the next to last of 18 times Allen hosted the Tonight show, and the first of 2 consecutive nights.
The next night his guests were Muhammad Ali, Dr. Joyce Brothers and co-star Diane Keaton. Ali was a guest when Allen hosted the show both in 1968 and in 1969.
Allen's sparkling wit is on full display here, a comedian at his peak in 1971. Guests on this program were Bob Hope and James Coco, Woody Allen was a big fan of Bob Hope's movies.