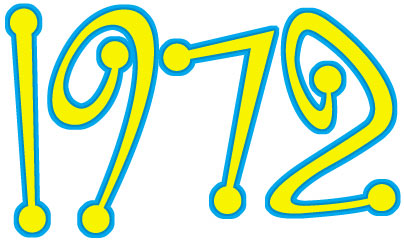 1972-73 Fall TV Season
by Billy Ingram with
thanks to Anthony J. McWhorter & Michael Thom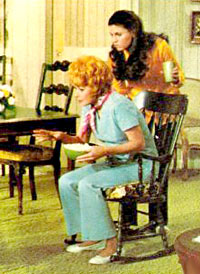 1972-73 might be considered the tail end of the classic TV era; the year the networks began to lose their grip. While audience numbers were hovering at record numbers, the networks were having difficulty providing people with the shows they wanted to see in primetime.
Variety programs and westerns had traditionally been TV's most popular fare - they were now largely a turn off. Established stars and shows with decades long runs on TV had fallen by the wayside - Ed Sullivan, Jackie Gleason, Red Skelton, Andy Griffith, My Three Sons, Bonanza and Lucy were gone or on the way out. This led to a scattershot approach to programming and a higher percentage of failures each fall season to come.
Local stations around the country began adopting a 'happy news' format with anchors and reporters chatting and yukking it up between stories, a style that still dominates the medium today.
Venture back some 40 years to see and hear what the television landscape offered...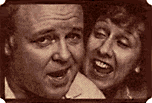 Top 20
TV Shows
1972 - 73
1. All in the Family
2. Sanford and Son
3. Hawaii Five-0
4. Maude
5. Bridget Loves Bernie
6. NBC Mystery Movie
7. Mary Tyler Moore
8. Gunsmoke
9. Disney
10. Ironside
11. Adam-12
12. Flip Wilson Show
13. Marcus Welby, M.D.
14. Cannon
15. Here's Lucy
16. Bob Newhart Show
17. ABC Tuesday Movie of the Week
18. NFL Monday Night Football
19. Partridge Family
20. The Waltons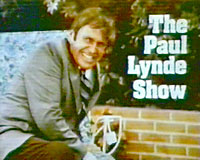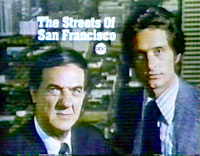 Amazon Prime - unlimited streaming
of your fave TV shows and movies!
Get your FREE 30 Day Trial!
PR4 & PR5 Pages for Advertising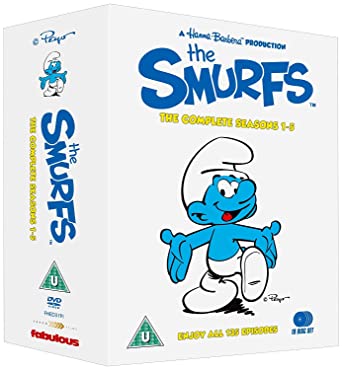 UNEXPECTED
FLOPS: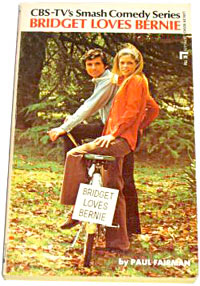 Bridget Loves Bernie
Saturday 8:30pm / CBS
David Birney and Meredith Baxter starred as a jewish guy and his shiksa wife and the turmoil it caused both their families. In a weird twist, the two stars fell in love during the production and were married shortly after the show was cancelled.
How can a program that lands in the top five right out of the gate get cancelled? Despite high ratings, CBS canned this show because they felt too many viewers were defecting after the massive lead in from All In The Family. M*A*S*H* moved into that timeslot in the fall of 1973 and bolted into the top five as well but held on to 10% more viewers than Bridget Loves Bernie. Bridget Loves Bernie on DVD
Here's a fall promo from You Tube: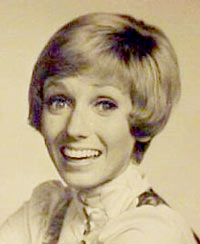 Sandy Duncan Show
Sunday 8:30pm / CBS
Funny Face was the number 8 show the previous season (thanks to lead-in All in the Family) when star Sandy Duncan stunned the network by bowing out to undergo an eye operation. When she returned, the format was changed and a new supporting cast that included M. Emmet Walsh along with The Dean Martin Show's Tom Bosley and Meriam Mercer were added.
In this series, Sandy Stockton was a UCLA student / commercial actress who worked for a talent agent; when she got home there were some typically kooky neighbors to contend with. The show was gone by January but inspired a punk band a few years later called Sandy Duncan's Eye.

Funny Face

The Sandy Duncan Show theme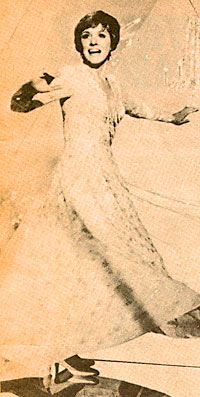 The Julie Andrews Hour
Wednesday 10:00pm / ABC
ABC scored a major coup when they signed big screen star Julie Andrews for her own musical comedy hour. The stars lined up to be guests on the program - Tony Curtis, Diahann Carroll, Cass Elliot, Donald O'Connor, Robert Goulet, Steve Lawrence and the Disney theme park characters all shared the stage with the star of Mary Poppins.
This ambitious hour proved to be an expensive flop despite winning multiple Emmy awards and heaps of critical acclaim. Produced by Nick Vanoff (Hollywood Palace).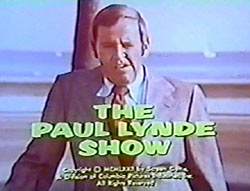 The Paul Lynde Show
Wednesday 8:00pm / ABC
Science fiction wasn't big on TV in 1972 - that's why this sitcom starring Hollywood's center square never got off the ground.
The premise: Paul as a devoted husband and father!
Why was it picked to hit? Paul Lynde was voted TV's most popular comic in 1972 and the show was produced by the same team that created Bewitched (1964-1972). That wasn't enough to overcome the hackneyed plots and the program's All in the Family derivative nature.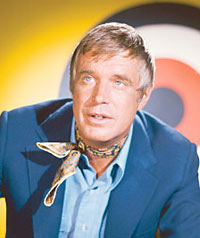 NBC Wednesday
Mystery Movie
Wednesday 8:30pm / NBC
NBC had so much success with this series in 1971, they shifted the hits (Columbo, McMillian & Wife and McCloud) to Sunday nights where they flourished, then started over on Wednesday nights with three all new segments (Banacek, Cool Million and Madigan).
Banacek
George Peppard kicked off this poorly-rated anthology series as Banacek, an insurance agency investigator with a taste for the high life. Banacek's first case involved a football player who was tackled on the field before disappearing in front of a crowd of onlookers and millions of TV viewers. Banacek was the only one of the three series to be renewed.
Cool Million
James Farentino starred as a jet-setting former CIA operative who charged his clients a 'cool' million bucks to solve their case.
Madigan
Another 1970's detective series that used a guy's last name - as in Mannix, Cannon, Ironside, Banyon, Banacek and McCloud - for the title of the show. And those were just from this season!
Temperatures Rising
Tuesday 8:00pm / ABC
A sitcom starring Cleavon Little (Blazing Saddles) as an offbeat hospital physician seemed like a natural. It got creamed in the ratings by Maude. The stellar cast included James Whitmore, Joan Van Ark and Nancy Fox.
Can two failures add up to one success? This show limped into a second season as The New Temperatures Rising; most of the cast members (except Cleavon Little) were dropped while Paul Lynde was added as a prickly hospital administrator.
Anna and the King
Sunday 7:30pm / CBS
Yule Brenner starred in the role he made famous on Broadway and in the film The King and I. No expense was spared, with a massive cast that included Keye Luke (Kung Fu). There were more people on screen than in the audience. Dropped in January, it was CBS's lowest-rated series in 1972-73.
Banyon
$385,000 worth of classic cars were called into play for this short-lived private eye show set in the 1930s. Banyon was fond of spouting Mickey Spillane-style dialogue like, "Rick Madden was one businessman whose name you'd never find in the Yellow Pages. His gun was his business. It came complete with trigger finger." Robert Forster and old school movie star Joan Blondell starred; Blondell played Lottie Hatfield on Here Come the Brides from 1968-1970.
SUNDAY
MORNINGS:

Curiosity
Shop
10:00am / ABC
This show moved from Saturday to Sunday mornings in the fall of 1972, where programs were routinely bumped by local affiliates for church broadcasts.
The first Sunday show featured a look back at past programs with segments on Charlie Chaplin's Gold Rush, a cartoon about insensitivity, Barbara Minkus as Gittle the Bumbling Witch singing "These Wonderful Things" and a Miss Peach cartoon. Also seen: science experiments for younger kids.
Produced, written and created by animator extraordinaire Chuck Jones - two kids would visit the shop to discover something new each week, with the help of puppets like Baron Balthazar and S.I. Trivia (a worm in the dictionary). In addition to Miss Peach, there were also Dennis the Menace and B.C. cartoon shorts.
Networks were under attack from parental groups for not providing enough educational shows for children, this production was created with that in mind, combining live action, animation, puppets and music - Mr. Wizard meets Sesame Street.
One memorable animated segment was the first Multiplication Rock ("Three Is The Magic Number") which became a regular Saturday morning feature in 1972.

Bullwinkle
11:00am / ABC
Reruns of Rocky and His Friends shows from the sixties (with new titles) had been running on Sunday mornings for eight years, that ended after this season.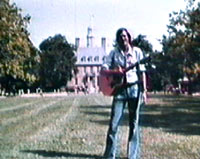 Make A Wish
11:30am / ABC
Make A Wish (1971-76) was an ABC Sunday morning series starring Tom Chapin, produced, written and directed by Lester Cooper.
Educational in nature, this show is fondly remembered for the original folksy tunes, written and sung by Tom Chapin (singer Harry Chapin's bother). Different subjects were explored each week.
'Make A Wish' was one of those rare educational shows that kids actually liked and parent groups lauded with awards.
Segments this season included: a generator that produces alpha waves, a visit to the Philly Mint, California redwoods, Santa Barbara's off shore oil rigs and trap door spiders from Mississippi.
---
Insight
This long-running Sunday dramatic anthology presented short stories that usually involved a spiritual awakening. The biggest film and TV stars appeared over the years. This season saw Brian Keith as a craftsman who could lose his job to automation; Bill Mumy in the story of a teen girl who questions her values; Jack Albertson as a comedian searching for humanity in a computerized world; Ed Asner, Meredith McRae and Beau Bridges in the tale of draftee undergoing a crisis of conscience. Father Ellwood Kieser hosted the series.
This was one of many religious anthology shows on Sundays that included Light Unto My Path, This Is The Life and Look Up and Live.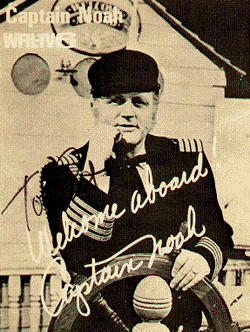 Captain Noah
Captain Noah and His Magical Ark, produced by the Philadelphia Council of Churches, starred W. Carter Merbreier and his wife "Mrs. Noah," airing from 1970 until 1994 on 22 stations around the USA. The theme song was 'I Can Sing a Rainbow.'
From You Tube - Captain Noah:
"Remember what Capt. Noah says... 'Never roam alone.' That was just one of many. I remember drawing tons of pictures thinking they would end up 'posted high in the TV sky' Boy... what silly memories." - Emily M
---
THE 7:30 TIMESLOT:
Until the fall of 1971, the networks all began their primetime fare at 7:30, that's when they gave up the 7:30-8:00 slot to local stations, except on Thursdays and Sundays.
With the fall of 1972, the three networks gave up Thursdays at 7:30 but kept broadcasting at 7:30 on Sundays (all but ABC, they started at 8:00 on Sundays and broadcast until 11:00pm while the other two nets finished up at 10:30).
By the fall of 1973, all three networks began Sunday nights at 7:30, the schedule we enjoy today.
---
Ozzie's Girls
The Adventures of Ozzie and Harriet left the air in 1966 after a 14 year run. Six years later the show was revived with the Nelsons, their sons long gone, hosting two college girls in their home. The pilot episode was written, produced and directed by Ozzie Nelson and broadcast on NBC in 1972 to kick off an early-1973 syndication run.
This was the first network sitcom to be revived in syndication (a major trend during the 1980s), and the first program to show blacks and whites living under the same roof (one of the college boarders was African-American). Lasted only one season.
Former network primetime shows that were flourishing in syndication in 1972-73: Lawrence Welk Show, I've Got a Secret, Hee Haw, Let's Make a Deal, Lassie and This is Your Life.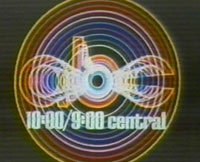 ABC had no shows in the top ten
during 1972-73 and only four
in the top twenty:
Marcus Welby, M.D.
Over the previous three years this was ABC's top show. After almost 20 years of TV broadcasting, Marcus Welby, MD became the first ABC show to ever finish the season at number one (in 1970-71).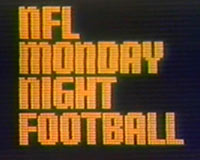 Monday Night Football
Debuted in 1969 and steadily built a large and loyal audience over time. More than 21% of the TVs in the nation were tuned to MNF in 1972.
The Partridge Family
The most watched component in ABC's youth-oriented Friday night line-up that included The Brady Bunch (1969-1974), Room 222 (1969-1974), The Odd Couple (1970-1975) and Love American Style (1969-1974).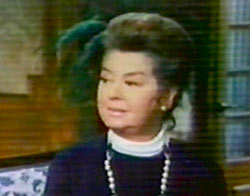 ABC Tuesday Movie of the Week
Weekly low-budget, high concept, made-for-TV movies starring out of work movie stars and B-list television personalities scored big for ABC starting in 1969. The Wednesday Movie of the Week was launched the following year and proved almost as popular, coming in at number 25 this season. The Crooked Hearts starred Rosalind Russell, Douglas Fairbanks, Jr. and Ross Martin (Wild, Wild West).


The guy you hear announcing the upcoming episodes at the end of these ABC promos was John Causier, longtime announcer for the network in primetime and on 1970's game shows like The $10,000 Pyramid.
Thanks to innovative programming and superlative promotional campaigns (like those seen here), ABC would soon come to dominate the ratings with 15 of the top 20 shows in 1976.
NEW ON
SATURDAY
MORNINGS: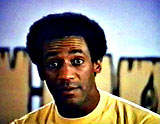 Fat Albert and
the Cosby Kids
CBS / 12:00am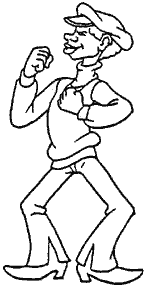 Bill Cosby began an amazing 12-year run narrating the animated adventures of the North Philadelphia characters he made famous in hit comedy albums in the sixties. Each week Weird Harold, Mush Mouth, Bill, Dumb Donald and the gang wrestled with a problem, usually a moral issue, which they solved just the way you could at home.
Fat Albert was produced by Filmation and Cosby himself, who had recently earned his doctorate in education (specifically, children's educational TV). Bill Cosby also provided many of the character voices.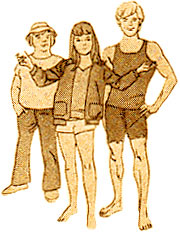 The Saturday
Superstar Movie
ABC / 9:30am
TV teen ideal Gidget returned in cartoon form as part of the Saturday Superstar Movie, a one-hour TV movie-like concept for kids.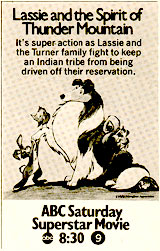 Other cartoon sitcom adaptations on the SSM included: The Brady Kids, The Mini-Munsters, Bewitched, Lassie and the Spirit of Thunder Mountain and That Girl in Wonderland.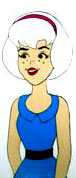 Willie Mays and the Say Hey Kid, Yogi's Ark Lark, The Mini-Munsters, Daffy Duck and Porky Pig Meet the Groovie Goolies, Oliver and the Artful Dodger and other toonerific tales turned up this year.
ALSO POPULAR ON SATURDAY MORNINGS: The Monkees (reruns), Archie's TV Funnies, Sabrina the Teenage Witch, The Amazing Chan and the Chan Clan, Sealab 2020, The Osmonds and The Jackson 5ive.
1972 COMMERCIALS: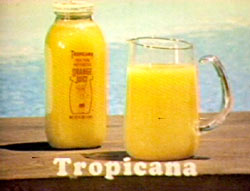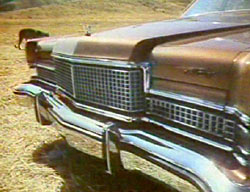 Those big-ass, ugly, gas guzzling 1972 Lincoln Mercury cars.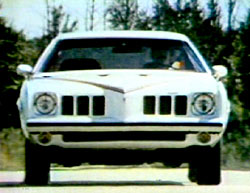 The equally bulky but more streamlined 1972 Pontiac Grand Am.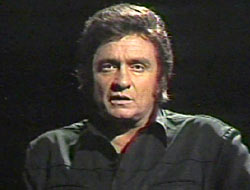 Johnny Cash was selling, of all things, Amaco gasoline in 1972.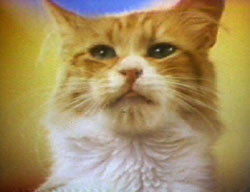 A very successful campaign - "No cat ever walked away from Friskies Buffet."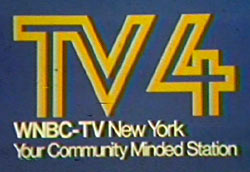 A few minutes of commercial breaks and the start of the 11 o'clock news on channel 4, WNBC in New York City, September 21, 1972.