TVparty! TOP TEN TV SHOWS ON DVD
by TVparty's Billy Ingram
People seem to like lists so here's one of my own, my favorite TV on DVD collections of the past year or so. As I look over this list, these are all television programs I was thrilled to discover for the first time on DVD, shows I hadn't experienced before. Oddly, I've never been a fan of TV dramas but they crowd my list of favorites this year, a testament to just how incredible they are.
I selected these sets not so much for the extras or bonus features but based solely on the content of the programs - after all, that's the main reason you buy TV shows on DVD.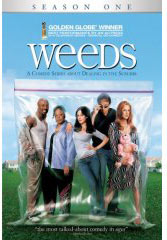 10. Weeds - The Complete Second Season: Everyone's talking about this ingenious Showtime dramedy, it's all about a suburban housewife who turns to selling pot to support her family after her husband dies. Weeds sports a superior cast and some of the best scripts anywhere and it's all staged with a sweetly sarcastic edge. Even the kid actors are good. Both riotously funny and breathtakingly tense, Weeds is addictive!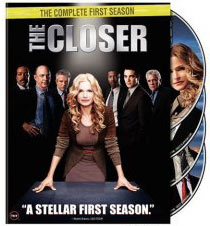 9. The Closer - The Complete Second Season: Critics are raving about this unusual crime drama about a Southern gal (Kyra Sedgwick) with the people skills of a predatory panther who joins the LAPD to solve their toughest crimes. This show also stars one of my favorites, J.K. Simmons (the nazi prick from Oz) as her boss.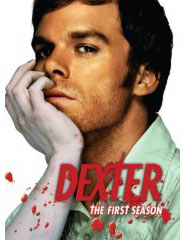 8. Dexter - Season 1: A show that has you rooting for a serial killer? If you try to explain this show to someone they'll look at you with a blank expression, it's all in the execution so to speak, and no TV drama has you clutching the chair like Dexter.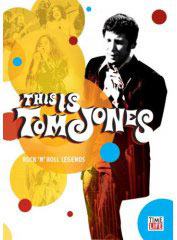 7. This Is Tom Jones: This collection of 8 episodes focuses on 'Rock 'n' Roll Legends' - it's an amazing array of musical performances not just from the dynamic Tom Jones but also the Tommy-era Who, The Moody Blues, Joe Cocker, Janis Joplin, Aretha Franklin, Stevie Wonder and many other sixties superstars. Not many singers have the chops to duet with the likes of Janis Joplin, Little Richard, Stevie Wonder, Aretha Franklin and Joe Cocker but Tom Jones handled it with with and style.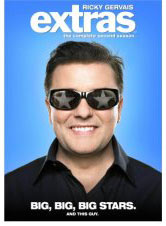 6. Extras - Season 2: Ricky Gervais (British version of The Office) stars as a struggling actor who finally catches a break but can't enjoy it thanks to the incompetent, mendacious people he's surrounded by. As far as I'm concerned, Gervais is a TV genius right up there with Jackie Gleason and Lucille Ball. This one's only $11.00 if you order online now, what a deal!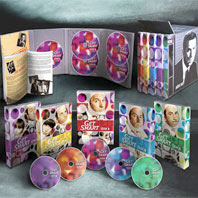 Get Smart the Complete Series -- Seasons 1-5 DVD Box Set: What an incredible treatment for a true TV comedy classic! This lavish DVD collection is a Paul Brownstein production, enthusiasts will recognize him as the guy behind so many award winning DVD sets - The Sonny & Cher Comedy Hour, I Love Lucy, Sgt. Bilko, the Gunsmoke 50th Anniversary Collections and so many other magnificent products. I believe he's topped them all with this collection, it's first class all the way, no wonder it won the 2007 DVD Critics Award for Best TV Series.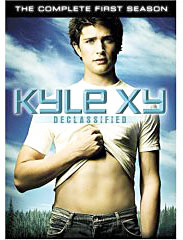 4. Kyle XY - Season 1: The best science fiction challenges the ordinary in ways that make you wonder. Kyle XY does just that in a stark manner, it's a fascinating enigma, a slowly unfolding thread revealing an intriguing pattern of emotional highs and lows that causes you to re-think what you know and gaze at everything fresh.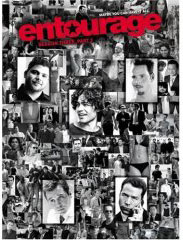 3. Entourage Season 3 - Part 2: TV's funniest and most realistic sitcom, with one of the finest casts ever assembled, keeps getting better and better. No wonder, spoofing the world of Hollywood show biz is an ever flowing fountain for laughs. Plus, Jeremy Piven is a howl all by himself.
2. Best of Hootenanny: If you're a folk/ country/ gospel/ jazz/ bluegrass/ world music lover - or just interested in the roots of American rock music - this is the ultimate early-sixties collection; an exciting, eclectic mix with heart-stopping performances from Trini Lopez, Mariam Makeba, The Chad Mitchell Trio, Johnny Cash, Hoyt Axton, The Dillards, Flatt & Scruggs, Ian & Sylvia, Marion Williams, Jimmie Rodgers, The Tarriers, Doc Watson and many others. Continuity is preserved and the performances are, every one, a gem. There are also some seriously genius comedy routines sprinkled throughout from Vaughn Meader, Louis Nye, Bill Cosby, Jackie Vernon and Woody Allen. I can't tell you how many times I've put this on to listen to at work.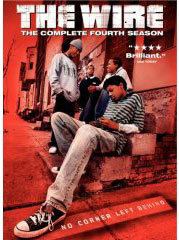 1. The Wire - The Complete Fourth Season: The Wire is absolutely my favorite TV drama of all time, I just finished watching all 3 seasons for a second time this fall and I've been greatly anticipating season 4. Though there are major plot treads and characters that interweave and evolve through the years, each season of The Wire focuses in on a different segment of Baltimore's appalling underbelly. This year they zoom in on an inner city middle school to focus on the kids that get lured into gangs and the drug trade. This is no cheap plot device, show co-creator and head writer Ed Burns started out as a public school teacher in Baltimore.
This devastating spectacle never fails to send my blood pressure soaring; there are so many moments when you won't believe what you've seen or heard because it feels so real. Wonder if you'll like The Wire? Just watch the first scene of the first episode of season 4 and you'll be along for the ride - but I suggest you start with season 1.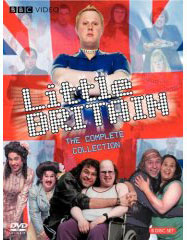 How could I not have these shows on my list? Little Britain The Complete Collection; The Best of the Adventures of Ozzie and Harriet; American Gangster The Complete First Season; Friday Night Lights - The First Season; Paul Lynde Halloween Special; Popeye the Sailor: 1933-1938, Vol. 1; Route 66 - Season 1, Vol. 1.
Haven't seen it yet but sure to be a winner: Big Love - The Complete Second Season.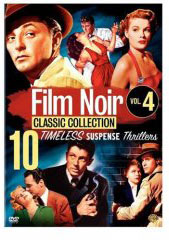 Not television but not to be missed: Film Noir Classic Collection, Vol. 4 (Act of Violence / Mystery Street / Crime Wave / Decoy / Illegal / The Big Steal / They Live By Night / Side Street / Where Danger Lives / Tension).