READ ABOUT ALL OF THE
1961 CBS TV SHOWS
The Golden Age of television - hillbillies, beatniks, chimps and cowboys.
Use this for
video clips:



Click on links for video in Real Player format. (Some video encoded
for our low bandwidth
friends.)
Top 25
TV Shows:
1961 - 62
1. Wagon Train
2. Bonanza
3. Gunsmoke
4. Hazel
5. Perry Mason
6. Red Skelton Show
7. Andy Griffith
8. Danny Thomas Show
9. Dr. Kildare
10. Candid Camera
11. My Three Sons
12. Garry Moore Show
13. Rawhide
14. Real McCoys
15. Lassie
16. Sing Along with Mitch
17. Dennis the Menace
18. Ben Casey
19. Ed Sullivan
20. Car 54, Where
are You?
21. Flintstones
22. Dobie Gillis
23. Walt Disney's Wonderful World of Color
24. Joey Bishop
25. Perry Como Show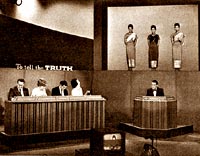 To Tell The Truth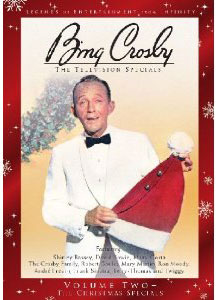 Buy those great Bing Crosby 1960's Christmas Specials!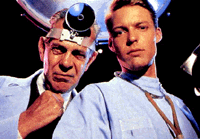 Dr. Kildare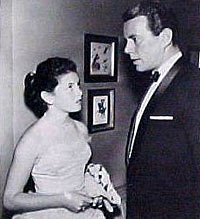 Program Profile
Bachelor Father
Tuesday nights at 8:00
ABC / 1957-1962

This sitcom appeared on all three networks during a five-year run -on ABC for this last season. John Forsyth plays Bentley Gregg, raising his niece Kelley in Beverly Hills. Sammee Tong co-starred as the mildly stereotypical Oriental houseboy Peter Tong.

For the last season, Kelley entered college and met her fiance - but the show was cancelled before she could get him to the altar.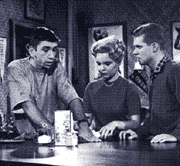 Many Loves of Dobie Gillis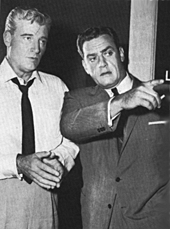 Perry Mason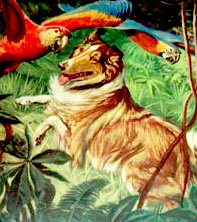 Lassie
Program Profile
GE Theatre
Sunday nights at 9:00
CBS / 1953-1962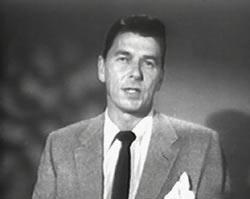 Last season for this anthology program hosted by Ronald Reagan.
General Electric Theater broadcast some of the finest dramas of TV's early days, with big-event performances by film stars who rarely appeared on television, including James Stewart, Bette Davis, Myrna Loy, Joan Crawford and Gene Tierney.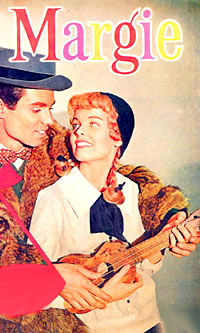 Margie, a quaint sitcom set in the 1920s, lasts this one season.
THINK ABOUT THIS: The 1920s was as distant to the people of 1961 as the mid-sixties are to us!
Daytime:
From 1956 - 1961, Virginia Graham hosted a daytime talk show called Food For Thought.
Soap Operas:
CBS led the ratings with their afternoon offerings: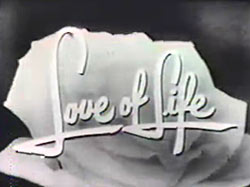 Aired at noon. The wayward spouses in Rosehill, New York were the original Desperate Housewives. Ran from 1951-1980.
One of two CBS live 15-minute broadcasts that filled the 12:30 - 1:00 slot. Poor Joanne, surrounded by tragedy in 1961. She had survived the death of her first husband, a brush with the mob, the birth and death of her infant son - now her teenage daughter has been paralized. This program aired from 1951-1980.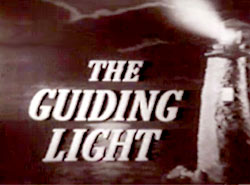 If you liked your 'stories' you probably enjoyed tuning in to the trials and tribs of the citizens of Five Points. Notice I didn't say GOOD citizens! The Guiding Light aried live for fifteen minutes at 12:45 on CBS from 1952-1968 before expanding to a half-hour format. I think this show is STILL on the air!
At 1:30 - As The World Turns entered its fifth year.
From 4:00 until 4:15, the Dennis family was laid bare in The Brighter Day. A cast shakeup in 1961 led to the demise of this show in 1962.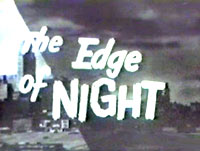 Fifth year for the creepy goings-on in Monticello; airing from 4:30 until 5:00, capping off the network's afternoon soaps. Things between Mike and Sara turned sad when Sara was fatally run down by a bus while saving their toddler's life in early 1961. The public was so upset at this turn of events that the actress who played Sara had to come on the following day and assure everyone she was okay. The Edge of Night was broadcast live from New York until 1975 and ran until 1984.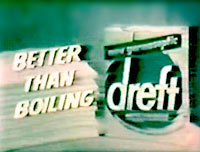 Procter and Gamble sponsored all of these shows.
See them again:
1960's Soap Opera Themes
TV on DVD
Hard-to-find classic TV Shows on DVD!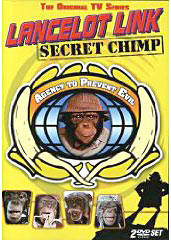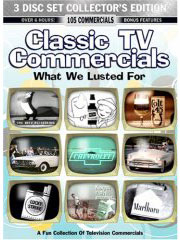 1970's TV shows on DVD
1960's TV Shows on DVD
Hard-to-find Classic TV Shows on DVD!
---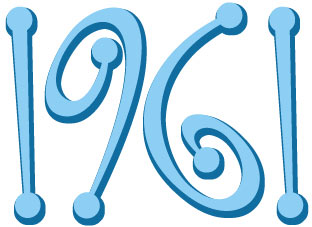 1961 TV Fall Season
Program Profile
The Hathaways
Friday nights at 8:00
ABC / 1961-1962
Bizarre sitcom with Peggy Cass as Elinore Hathaway and Jack Weston as her husband Walter. They portray your typical Los Angeles suburbanites with three kids - except that the kids happen to be trained chimps. The Marquis Chimps, in fact- a performing troupe well-known for their appearances on 'The Ed Sullivan Show'.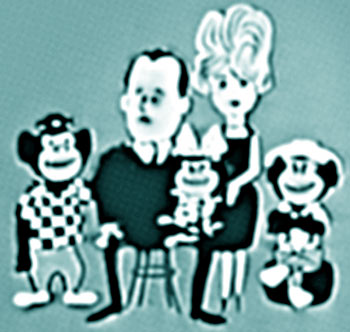 The chimps (named Enoch, Charlie and Candy) are taken in by real estate agent Walter Hathaway to help out Walter's pal, theatrical agent Jerry Roper (played by Harvey Lembeck). Hilarity ensues.

Not to be confused with Me And The Chimp from a decade later.
Program Profile
Sing Along With Mitch
Thursday nights at 10:00
NBC / 1961-1964
Before karaoke, before American Idol, there was Sing Along with Mitch on NBC. You would 'follow the bouncing ball' displaying the lyrics to the tune at the bottom of the TV screen - and vocalize along at home with the hopelessly corny 'Sing-a-long Gang' that backed up Mitch.
This series debuted as monthly specials in January, 1961. A smash hit, the program went weekly after returning in the fall of that year. Bandleader Mitch Miller remained popular until 1964, a time in pop music when melodies became less important than the artist making the record. Leslie Uggams was a regular, reruns were broadcast in the summer of 1966.

1961 Commercials
EZ Pop Popcorn
Kix Cereal
Solo Milk
Sunbeam Bread had one of the catchiest jingles of the year.

1961 Ford Thunderbird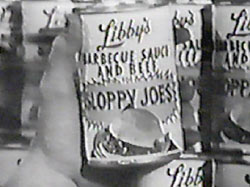 Sloppy Joes was a new canned food sensation with youth appeal.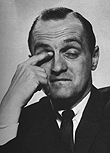 Program Profile
The Bob
Newhart Show
Wednesday nights at 10:00
NBC / 1961-1962

One-hour variety show starring Bob Newhart when he was known for his hilarious "Button-Down" comedy albums (Bob Newhart was an accountant before he became a comedian).

Great musical guests, a large group of repertory players and opening monologues that had Newhart 'on the phone' with different historical characters were regular features. Sounds like a winner to me! This critically acclaimed series won an Emmy and a Peabody award, but attracted few viewers away from 'Naked City' on ABC.
Bob Newhart tried the variety format again in 1964, but 'The Entertainers' (with rotating hosts) was an even bigger flop. Newhart's next series was a sitcom in 1972 (also called 'The Bob Newhart Show') - that was a monster hit.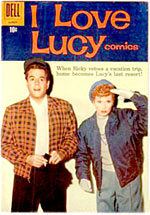 1961 will be
remembered for:
For the first season since 1951, there was no Lucy on the CBS primetime schedule. The Lucy-Desi Comedy Hour ended in 1960, The Lucy Show didn't begin until 1962. I Love Lucy comics books were still on sale in 1961, however.
Monday Night at the Movies on NBC was the first prime-time major motion picture night - "How To Marry A Millionaire" with Marilyn Monroe was on the opening night.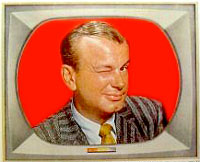 The last season for Jack Paar as the host of the Tonight Show, Johnny Carson took over in the fall of 1962.
Did you know that Red Skelton performed his variety show twice before a live audience? Before the final taping, he would run through the show for the CBS staff - interjecting risque jokes and double entendre at every opportunity!
Year two for The Flintstones on ABC. The Flintstones began broadcasting in color in 1962, one of the first series to do so. The networks didn't offer an entire night of color shows until 1966.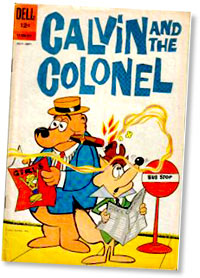 A cartoon called Calvin and The Colonel debuted with the voices of radio's 'Amos 'n' Andy.' The storylines were the basic Kingfish / Andy scenarios; to avoid controversy, the characters - instead of being African-American - were portrayed instead a fox, bear and other assorted animals. Written and produced by the same people who brought us not only Amos 'n' Andy but Leave it to Beaver, The Munsters and Mayberry, R.F.D. Calvin and the Colonel lasted only one season.
The Dick Van Dyke Show was canceled by CBS after its first year - but reinstated after producer Sheldon Leonard did an end-run around the network and secured his own sponsors. The series, considered one of the finest in TV history, stayed locked in the top ten for the next four years.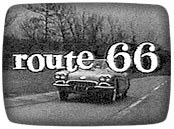 Route 66 was in its second year of four. The cast and crew would travel to a different city for each episode. It took a crew of 50 people, two brand-new baby-blue Corvettes, two tractor trailers and other assorted vehicles to film this series, one of the largest mobile film operations in TV history. "Most of the guys don't like it because they're away from home too long," costar George Maharis noted in 1960, "but I love it because I'm a bachelor."
Program Profile
Surfside 6
Monday nights at 8:30
ABC / 1960-1962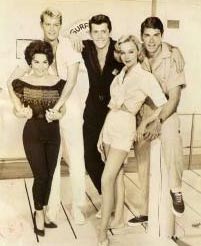 Surfside 6 was a clone of 77 Sunset Strip, and another of TV's very first spin-offs.
The young assistant (Van Williams as Ken Madison) from 'Bourbon Street Beat' (1959-1960) moved to Miami Beach and teamed with Troy Donahue ('Kookie's' short-lived replacement on '77 Sunset Strip') as Sandy Winfield II, with Lee Patterson as Dave Thorne. Together they form a detective agency that worked out of a docked houseboat, close to the bathing suit clad babes that congregated at the nearby resort hotel. Cowabunga, it was 'Charley's Angels' in reverse!
Another '77 Sunset Strip' rip-off called 'Hawaiian Eye' aired from 1959-1963.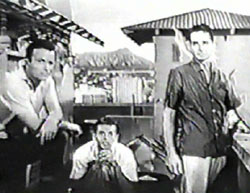 Program Profile
Follow The Sun
Sunday nights at 7:30
ABC / 1961-1962
A trio of hipster magazine reporters operating out of Hawaii provided the premise for this adventure series starring Barry Coe, Brett Halsey and Gary Lockwood.
A few years later television began its long fascination with Hawaii thanks to state of the art production facilities built by CBS - Hawaii Five-0, Magnum P.I. and many other shows were the result.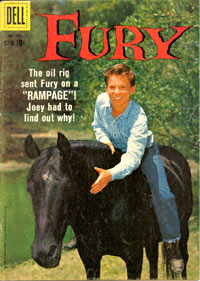 Fury was popular at 11:30am on Saturday mornings with original episodes airing from 1955 until 1960. 1961 was the first of five years of reruns. 'Fury' starred Peter Graves and Bobby Diamond.
Jack Benny got his start on TV in 1950 with an irregular Sunday night timeslot - his very funny half-hour sitcom began airing weekly in 1960 on CBS.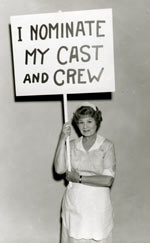 First of five years for Hazel, who rocketed to the top of the Nielsens. This was based on a one-panel comic strip in the Saturday Evening Post; other shows based on comic strip characters came along later in the sixties - 'Batman,' 'Blondie,' and 'The Addam's Family.'

Gertrude Berg (The Goldbergs, 1949-1954) returned to CBS-TV with Mrs. G. Goes to College. Berg played Sarah Green, essentially an older version of Molly Goldberg, now a widow who returns to college. Despite being supported by an all-star cast that included Sir Cedric Hardwicke, Leo Penn, Marion Ross and Mary Wickes, this sitcom received tepid ratings. The production was renamed 'The Gertrude Berg Show' mid-season but expelled after a freshman year marked by bad reviews. This was an ignemonious end to the TV career of Gertrude Berg, who had created and presided over one of the most successful entertainment industry creations of all time; she was rarely seen on television again.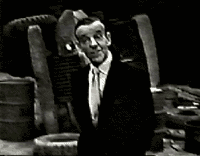 Fred Astaire's Premiere Theater (also known as Alcoa Premiere, formerly Alcoa Theater) was a prestigious anthology program hosted by the former MGM musical star, who also appeared in some of the hour-long productions. The series, which ran from 1961-1963, featured musical comedy and dramatic productions starring prominent film stars like Shelly Winters and Charlton Heston. Writers included Ray Bradbury and C. S. Forrester.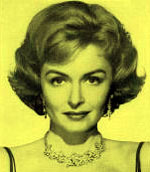 Donna Reed's family sitcom was still popular, back for a fourth year.
Third year for Naked City, Dennis the Menace, Dobie Gillis, Bonanza, and Hawaiian Eye; third and last year for The Detectives, and The Twilight Zone.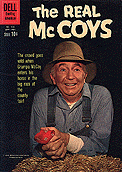 Also popular in 1961: The Defenders, The Untouchables, Leave it to Beaver, Real McCoys, Alfred Hitchcock, The Price is Right, To Tell The Truth, and Ozzie and Harriet.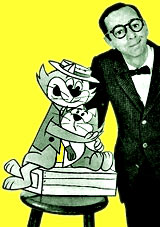 Other notable
programs that failed
to get renewed:
Car 54, Where Are You?, Checkmate, 87th Precinct, The Bob Cummings Show, The Investigators, Top Cat, Ichabod and Me, National Velvet, Thriller (with Boris Karloff), and Hennesey with Jackie Cooper and James Komack.
Program Profile
Bus Stop
Sunday nights at 9:00
ABC / 1961-1962
Hour long drama starring B movie sex symbol Marilyn Maxwell and Richard Anderson.
Based on the play by William Inge (who served as a consultant for the production) Bus Stop allowed for different guest stars each week to roll into town and provide the drama. The series was noted for it's violent and steamy depiction of small town life, leading to a Congressional hearing where the president of ABC was raked over the coals for corrupting the youth of America.
The message that rang loud and clear - there was no place for adult drama on television.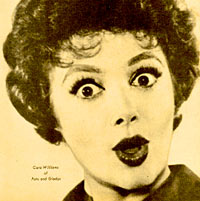 Program Profile
Pete and Gladys
Monday nights at 8:00
CBS / 1960-1962
Harry Morgan (M*A*S*H*) and Cara Williams starred in TV's very first spin-off - the couple was previously seen as the neighbors on 'December Bride' (well, he was seen, she was merely talked about).
Since I Love Lucy had ceased production, the network was hoping this sensible husband + ditzy wife combo would click.
1961-62 was last of two seasons; this program returned in morning reruns weekdays on CBS from 1962-64.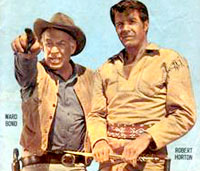 Westerns:
Horse Operas were the hottest TV genre in 1961.
The number one show in the nation, Wagon Train, lost its star when Ward Bond died in 1961. His costar, Robert Horton, left after this season.
This was the year Gunsmoke went from a half-hour weekly to an hour format for the next fourteen (!) years. In addition to the new hour on Saturday nights, CBS aired reruns of the half-hour series under the title 'Marshall Dillon' on Tuesday nights in 1961; that lasted for four years.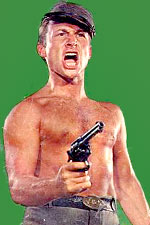 The Rebel starred Nick Adams as Johhny Yuma, a former confederate soldier wandering the West finding mostly troublesome disputes that could only be setted by gunfire. This show ran only one year (1960-61) but returned in reruns for the summer of 1962. This western appealed to teen viewers with frequent 'relevant' themes.
Frontier Circus brought western film character actor Chill Wills to TV as the leader of an old west show touring the Southwest - 'Wagon Train' with clowns. Lasted only this one year; other one season western wonders - The New Breed, The Outlaws and Wells Fargo.
Cheyenne was in year seven of eight. Bonanza, in year three, stayed at or near the top of the Nielsens for the next decade.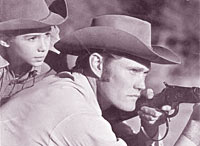 The Rifleman (1958-63) was considered by many to be the most violent show on TV. 'The Rifleman' was the story of loner Lucas McCain (former Brooklyn Dodger Chuck Connors) and his son Mark (Johnny Crawford) who live on the outskirts of North Fork, New Mexico. Lucas invented a new rapid firing rifle, giving him the advantage of having a firearm that had the effect of a semiautomatic weapon.

Last year for Lawman (1958-1962), a western series reminiscent of 'The Rifleman' - leading actor John Russell even resembled Chuck Connors. This series followed the adventures of Marshall Dan Troop, defender of law and order in the wild western town of Laramie. Peter Brown co-starred as his young Deputy Johnny McKay.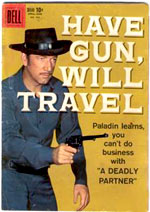 Have Gun, Will Travel (1957-63) starred Richard Boone as Paladin, a gun for hire based out of San Francisco.
Last year of five for Maverick; this season suffered without James Garner who walked out on the series. Robert Colbert joined the cast as brother Brent Maverick to take up some of the slack.
Spring Byington joined the cast of Laramie as the housekeeper Daisy and an orphan kid moved into the home.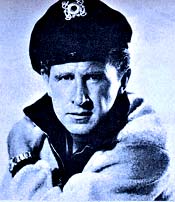 OUT TO SEA:
Sea Hunt
One of the most popular shows in 1960's syndication (episodes were filmed from 1957-1961), Sea Hunt had a haunting, ominous theme music that reflected perfectly the murky despair of the show itself.
This show was produced by Ivan Tors ('Daktari'); the underwater footage was shot in various warm water places around the world, from California to Australia, from the Caribbean to the Florida Keys.
Adventures in Paradise
Sunday nights at 10:00
CBS / 1959-1962
Gardner McKay starred in this much-loved story of a schooner captain in the South Pacific. Created by James A. Michener.
Supposedly 'The Big Surf' episode (1960) was the first TV show to feature surfers prominently in the storyline.
READ ABOUT ALL OF THE 1961 CBS TV SHOWS
Please consider a donation
so we can continue this work!

Amazon Prime - unlimited streaming
of your fave TV shows and movies!
Get your FREE 30 Day Trial!
PR4 & PR5 Pages for Advertising