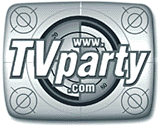 1970's Variety Shows:
George Burns
& others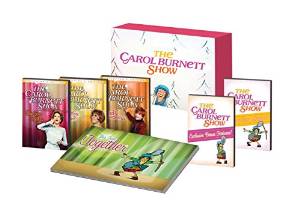 Please consider a donation
so we can continue this work!

Amazon Prime - unlimited streaming
of your fave TV shows and movies!
Get your FREE 30 Day Trial!
PR4 & PR5 Pages for Advertising
George Burns
Mid-Seventies Variety Show Appearances
From the TVparty Blog
CLIPS IN REAL PLAYER FORMAT
I moved last month; moving isn't generally a pleasurable experience but there were unexpected pleasures.
While going through some old boxes (like panning for gold) I discovered some audio tapes I made as a kid and turned up many audio gems - like this lively a duet between Carol Channing and Pearl Bailey. (These magnificent performers both played the lead in Hello Dolly on Broadway at different times.)
Many of the audio nuggets I found featured the legendary vaudeville performer George Burns.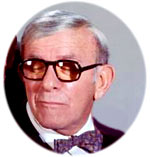 Here's a wonderful few minutes with two television masters - Merv Griffin and George Burns. Burns loved to sing old songs from his vaudeville years, tunes that had long fallen out of favor with the public. He even released an album of these obscure ditties in the mid-seventies but it didn't exactly inspire a rush on the record stores.
This clip reminds is a reminder of just how great television could be in the daytime during the 1970s; shows like Merv, Dinah and The Mike Douglas Show offered the opportunity to watch legendary performers in a slightly more relaxed atmosphere. This clip in particular is a glimpse into what it must have been like when George Burns rehearsed.
Merv has released a Best-of DVD set and I wish there were twenty more - we're still waiting for a box set of the Mike Douglas shows. Unlike many daytime productions from 30 years ago, these programs still exist so it's something to look forward to one day.
Here's another George Burns sound clip I recorded during the mid-seventies.
One last clip from those tapes with George Burns from an unknown TV production. This time he's accompanied by Marvin Hamlish, singing a song Hamlish wrote for 'The Entertainers.'