Your favorite classic television shows from the golden age of TV!
New in the TVparty TV Blog
A Los Angeles native, Matthew Beard was the highest paid Rascal and with good reason. There wasn't anything forced or false about his performances, he was adorably enthusiastic. The camera loved him, so did film audiences and his peers. Stan Laurel, one of the child actor's comedy influences, gave Stymie the bowler hat he wore in the series out of admiration for his work.
Read and watch more...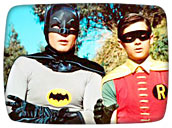 Batman's Batmania!
Together with screenwriter Lorenzo Semple, Jr., executive producer William Dozier crafted a show that could be enjoyed by adults as well as kids. Batman debuted on January 12, 1966 on ABC and within the first few weeks, the telecast was attracting fifty-five percent of the viewing audience, with a surprising two-thirds over the age of eighteen.
Read and watch more...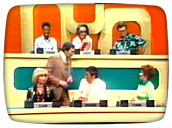 Game Shows 1974
A rundown of all the daytime network game shows from the summer of 1974, along with audio clips from actual 1974 airchecks, when they could be found. Sadly, many of these series were erased by the networks (especially the NBC shows) and no longer exist in any form - except right here.
Read and watch more...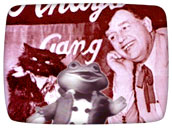 "Plunk Your Magic Twanger, Froggy!"
"I am looking for a newspaper editorial - it could've been in a magazine - written about the kid's show 'Andy's Gang' in which the writer blames Froggy for causing the protest movement of the '60s. He said Froggy's disrespectful behavior towards adults, which he demonstrated every show, influenced the kids who were watching him and those kids grew up to become the protesting college students of the sixties who likewise showed disrespect towards their elders."
Read and watch more...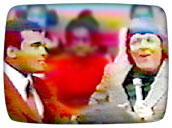 It Ended on Christmas for Wonderama
WNEW dropped Bob McAllister following an emotional Christmas Day broadcast in 1977 then aired reruns of Wonderama for three years afterwards. McAllister went public with his distaste over this practice after watching reruns of his show one Sunday and seeing an ad for a Charles Bronson movie. "I had never allowed violence in the frame work of Wonderama. So I took out a rather elaborate display ad in the New York Times and told parents not to watch it anymore."
Read and watch more...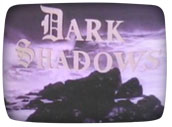 1960's Soap Opera Themes
The Edge of Night came on CBS in the afternoons so this is the Soap Opera theme I remember best as a young kid, just getting home from school. It reminds me of laundry being done and dinner on the stove (the kids ate early at our house). There's something eerie about this theme, the show had a dark undertow and a generally seedy nature. And then there was Dark Shadows.
Read and watch more...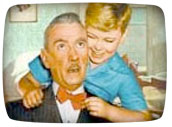 The Original Mr. Belvedere
These feature films starred the impeccably prissy Clifton Webb as Mr. Belvedere, it's the most well-rounded character of his career and a rare starring role for this popular supporting actor. The first, Sitting Pretty directed by Walter Lang, is a riot as this erudite genius, who has seemingly been everywhere and done everything, goes to work as a live-in nanny for a typical American family so he can secretly write a tell-all book. Pretty modern concept, huh? Robert Young and Maureen O'Hara co-starred.
Read and watch more...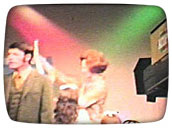 Los Angeles Local Kid Shows from the Fifties to Seventies!
Sheriff John, Hobo Kelly, Baby Daphne, Shrimpenstein, Chucko and more. With rare video and dozens of photos. NEW BONUS: Never before seen backstage footage from KCOP's Romper Room!
Read and watch more...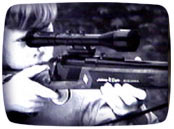 Kids, Guns and TV
Some modern-day experts contend that violent video games encourage savage behavior in our young people, while others say that's just another example of the latest entertainment medium becoming society's scapegoat du jour. Keep in mind, the same breed of expert said the exact same thing about comic books and toy guns in the 1950s - and look at how great the baby boomers turned out.
Read and see more...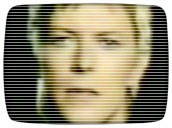 David Bowie on TV
Bowie made several but not many appearances on American TV during the 1970s, mostly on talk and variety shows. Here are a few examples.
Read and watch more...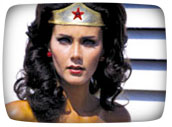 Wonder Woman's Long Strange Journey to Television
It wasn't until The Six Million Dollar Man debuted five years later on ABC that super-persons were again accepted on television. With that in mind, Warner Bros. decided again to mount a Wonder Woman project in 1974. Stanley Ralph Ross was again brought on board to pitch a completely different approach than the 1967 pilot; his idea was to stay true to the original character concept by placing the comic book character back into the World War II era.
Read and watch more...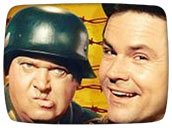 Classic TV on DVD - Archived Reviews!
NEW:
Tom Jones, Twin Peaks, Stargate Atlantis, Voyage to the Bottom of the Sea, Dallas, Men Behaving Badly, Captain N, Hootenanny, ER, Wanda Sykes, Adventures of Superman, Battlestar Galactica, F Troop,
and so many more hot DVD releases.
And they're all deep discounted - for you!
Read more...
Classic TV Shows on DVD?
An extensive catalogue of every classic program available on DVD! See what's available today - with big discounts for you!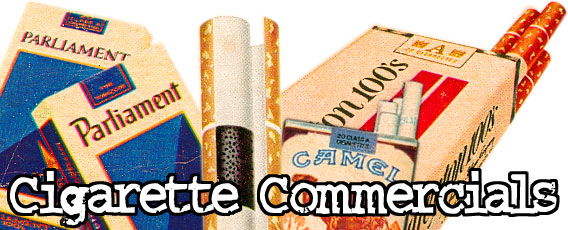 ---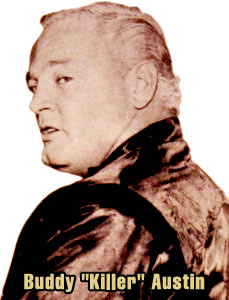 1980's TV Wrestling - Greats and Near Greats!
NOW WITH ADDED RARE VIDEO!
John Hitchcock's look back at the heart of Mid-Atlantic Wrestling - with grapplers known and unknown. Wahoo McDaniel! Ric Flair! Dusty Rhodes! Jim Cornette! Magnum TA! Buddy "Killer" Austin! Johnny Weaver! Johnny Valentine! Harley Race! Dick Murdock! Jimmy Garvin! Nikita Koloff!
Have you ever heard of these guys?!?
Read and watch more...
---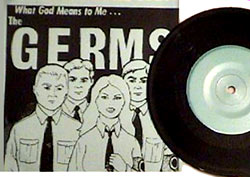 1980's PUNK ROCK
In the early-eighties, young people in Los Angeles were flocking to makeshift clubs in droves to see new, up and coming bands. Live new music, not DJs, was what they craved. These writings provide a sketchy look at the underground club scene in Los Angeles during the time that groups like X, Missing Persons, The Go-Go's, The Minutemen and Wall of Voodoo entered the public consciousness.
Read and see more...
'TVparty is hands down the
best site on the Web for classic TV.'
- Discovery Channel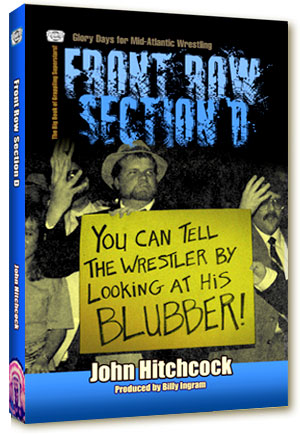 New book on Mid-Atlantic
Wrestling history!
Please consider a donation so
we can continue this work!

OF INTEREST TO CLASSIC TELEVISION LOVERS!

Lot of the people who don't know much about gambling, they opt for playing slots. If you are at home watching TV and want to play slots, then take a look at realmoneyaction.com for real money slots.


This great new oral history of the Go-Go years in Las Vegas and beyond is no gamble.

If you enjoy classic TV shows why not try online slots and win real money.


Closest thing I've done to a second TVparty! book but the focus is on Greensboro, NC! Check it out...
TVparty! is CLASSIC TV
In our 20th year!
NEW! TVparty Classic
Television Blog!
Welcome to TVparty.com the internet's premier classic TV Web site featuring your favorite television shows from the golden age of entertainment!
---
MORE CLASSIC TELEVISION:
Gene Roddenberry
1950's TV Shows
1960's Classic Television
1970's Variety Shows
Classic Local TV Shows
Saturday Morning TV
Our huge catalog of
Classic TV Shows on DVD
Now you can own your favorite classic television programs!
---
Classic TV on DVD!
- I'm Dickens He's Fenster
- Designing Women Season 5

---
TV's Greatest Games! Remember the game show boom of the 1970s? We have all your favorite shows!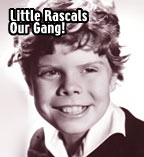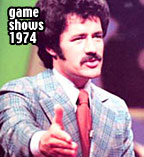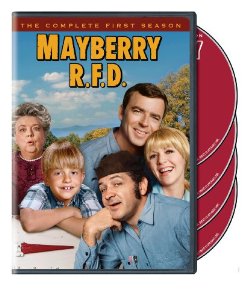 TV Shows on Blu-Ray
TV never looked so great!
---
TV Blog: Will Ferrell Old Milwaukee Beer Commercials / Classic TV Promos / Ed Wynn / Silent Star Marion Mack / Rudy Ray Moore / Natalie Wood Mystery / What I'm Watching / Auditioning For Game Shows / Louie / George Reeves Suicide / Dark Shadows / Tommy Bond / Discovered George Carlin Routine / John Wayne Loves America / Kenneth Williams / Filthy Rich /2 Questions with Kathy Bates / Sonny & Cher Outakes / My Mother the Car / 1973 CBS Fall Shows /1970's TV Game Show Fails / Vivian Vance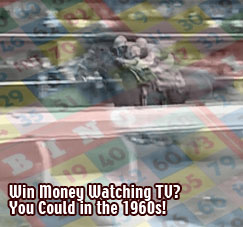 TVparty! Advertising
Privacy Policy
---
- Voyage to the
Bottom of the Sea
---
---
---
OTHER TV ODDITIES
Saturday Morning Serials
1970s TV Shows
Gene Roddenberry
After Star Trek
Camp Runamuck
---
COMIC BOOKS ON TV
---
"A twisted walk
down memory lane!"
- Sharon Edry, TV Guide
"Top Five Sites! Interviews and articles... are must reads."
- London Sunday Times
"It's too good to be true. Put together by Billy Ingram, TVparty.com has gossip, scandal, sex, singing, dancing, action, drama and celebrities with their 'original parts.''
- LA Times
"An ingenious tribute that elevates the TV past to artlike proportions. Site guru Billy Ingram has compiled features both over-the-top and museum worthy, blissful nostalgia for those born in the '40s or the '80s." A+
- Entertainment Weekly
"Get the inside scoop on all your favorite classic TV shows at TVParty."
- USA Today