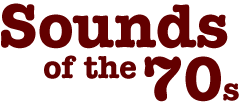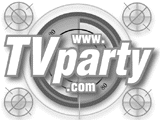 Variety Shows and Specials - 1972-1976 by Billy Ingram
IN REAL PLAYER FORMAT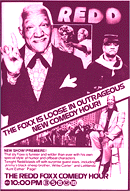 The mid-1970s witnessed the end of the variety show format as a thriving TV genre. The following clips are airchecks from some old cassette tapes I found, featuring some funny (and embarrassing) moments from that era.
The sound has degaded terribly on many of these tapes, but that's all there is - most of these shows are not available in syndication or on DVD and may never be.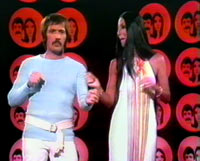 Sonny and Cher in a portion of an opening dialogue from The Sonny and Cher Show. It really sounded like they were having a good time up there. Don't miss the brand new Sonny and Cher Show DVD collection!
She was a V-A-M-P, Vamp. Musical number from The Sonny and Cher Comedy Hour written by the great Billy Barnes. He wrote much of the special material (term for original music bits) for this show.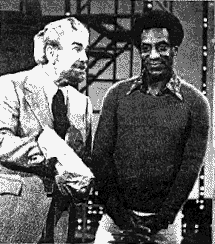 Foster Brooks' hilarious act as the 'lovable drunk' made him a frequent variety show guest and Las Vegas favorite; he was also a regular on Dean Martin and Bill Cosby's variety series.
On The New Bill Cosby Show in 1972, Brooks (posing as a CBS network VP) tried to sing 'Old Man River' without being offensive to African-Americans. Produced by George Schlatter (Laugh-in) for CBS, The New Bill Cosby Show only lasted one-season. Ironically, Foster Brooks made one of his last TV appearances on the CBS sitcom Cosby in 1996. He died in 2001.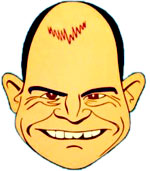 Don Rickles wandered into the audience to sling insults on his 1972 special. He tells a long-haired hippie, "Good luck to you, I spoke to the people in Bethlehem, they expect you - that's Bethlehem Steel!"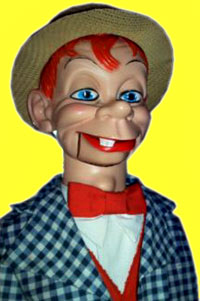 In January, 1973 Jack Paar returned to late night TV, this time on ABC one week a month - up against his successor, Johnny Carson on NBC. The series was a failure and off by mid-November, but there were some bright moments, like this appearance by the legendary Edgar Bergen with Mortimer Snerd.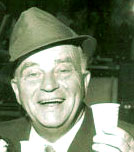 Bergen wasn't seen on television often in the seventies because he was getting frail, but he continued to perform live on stage around the country. Working to the end, he collapsed and died after a performance in 1978. Edgar Bergen's last TV guest role was on The Muppet Show in 1977. Also heard in this clip - Jack Paar Tonight cohost Peggy Cass.
Merv, a syndicated talk/variety afternoon show hosted by Merv Griffin, attracted the best talent in Hollywood. Here is a clip featuring Henny Youngman and Steve Allen. Youngman was known as the king of the one-liners, with the oldest jokes in the business.

"Hey Margoooolis!" The Hudson Brothers do their Chuckie Margolis character as guests on Sonny Bono's short-lived 1974 variety series, The Sonny Comedy Review. Then, Sonny says good-bye in his monologue from the last Sonny Comedy Review. There were no guests that night to save production costs. No one was watching, so nobody noticed! Sketches on that last show were stretched out to interminable lengths.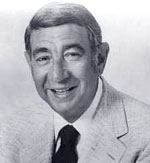 Remember a show broadcast from New York called Saturday Night Live in the fall of 1975? No, you don't. No honest, you never saw it. It was a live, primetime series on ABC starring sportscaster Howard Cosell and it was one of the worst, least-watched shows of all time, an unmitigated disaster. Here's a lame political sketch starring Cosell, Christopher Guest (This is Spinal Tap, Best in Show) and John Byner. Coincidentally, NBC's Saturday Night, also broadcast live, debuted the same week as a late night show. When the Cosell show was cancelled in January of 1976, the NBC program changed its name to Saturday Night Live.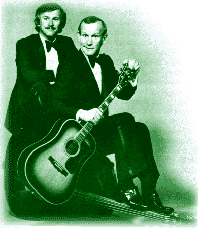 The Smothers Brothers launched a failed TV comeback in 1975 - it wasn't their fault the series was poorly produced and the format was no longer popular. There were some bright moments - like weekly appearances by comic Pat Paulsen. Tommy Smothers took over as producer on the last four shows and those episodes were cutting edge.
Johnny Carson used a wide variety of guest hosts on his off nights, before settling on permanent guest hosts Joan Rivers and Jay Leno. The Smothers Brothers fronted the Tonight Show shortly after their primetime show was canceled in 1975, a tour-de-force featuring Smothers friends Minnie Ripperton, George Carlin, Pat Paulsen, Don Novello and Hoyt Axton. Here's the opening of the show.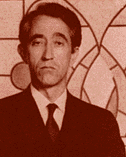 Here are clips from the night Bill Cosby hosted the Tonight show around Christmastime of 1976; one of Bill's guests that night was dour comic Pat Paulsen - here's his nutty monologue. Paulsen was known for his cutting political humor and was riotously funny. You may not recognize many of the political references about the Carter administration, it's all history now!
Andy Kaufman made his network debut in a 'Fonzie look-a-like Contest' sketch on Van Dyke and Company, an Emmy-winning 1976 NBC series starring Dick Van Dyke, produced by Allan Blye and Bob Einstein (Sonny and Cher). Here is the last half of that segment.
The Bobby Vinton Show was a low-budget syndicated series from 1975-78 that had an amazing list of guest-stars. It was basically the Sonny Comedy Review in a half-hour format with a similar host - produced by Sonny's producer Chris Bearde. On the Vinton series, there were lots of Polish jokes instead of short jokes. Listen for the notorious guest star in this clip.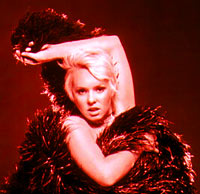 Joey and Dad (Joey Heatherton and her father Ray 'Merry Mailman' Heatherton) say goodnight from their pleasant 1975 summer variety show in this clip. Produced by Blye and Einstein - in my opinion they could not be topped.
Lily Tomlin is one of my favorite comedians. She was, for those of us growing up in the seventies, a beacon of comic sanity in a world of bland entertainment ruled over by aging dinosaurs. But she inexplicably caused hostess Dinah Shore (on her afternoon talker Dinah!) no end of trouble at one taping in the summer of 1975, interrupting the other guest interviews and generally being obnoxious. Even David Niven (plugging his new book) told her repeatedly to "Shut up!" And when Robert Blake (Baretta) informs you that you've gone too far - believe it, baby! Lily later claimed the whole thing was merely performance art; maybe it was, but I thought she had gotten a bit too buzzed that afternoon.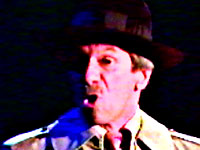 You may remember the ubiquitous Bill "You doesn't have to call me Ray" Saluga (seen right) from The Redd Foxx Comedy Hour. He was also seen on dozens of other variety shows, like this variety special starring Don Rickles from 1974.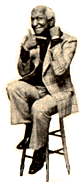 The Redd Foxx Comedy Hour, again from Blye and Einstein, was a brilliant series - but it failed to catch on and has never been rerun. Here is a portion of the first episode, broadcast September 15, 1977, when LaWanda Page and Redd Foxx clashed for the last time. This setup had them waiting in line for tickets for the 1984 Olympics. There are some funny unscripted moments here!
---
From Lost
Variety Specials
of the Seventies: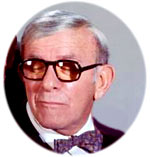 A clip from the George Burns One Man Show in 1974, one of many once a year specials from the perpetually ancient, recently deceased comic. He was 81 when this special was filmed, featuring George trading flaccid barbs with Bob Hope. Here's Hope's shaky monologue from the show.
Barbra Streisand introduces James Caan in her live 1975 television special on CBS - a concert to promote the release of the film 'Funny Lady'.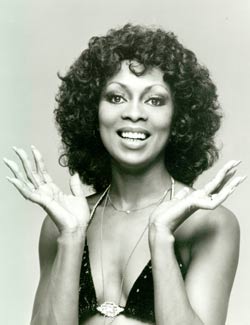 The closing from Lola Falana's fourth special (produced by Blye and Einstein) in 1976. Listen for the program promos at the end - television was obsessed with drugs in the mid-Seventies.