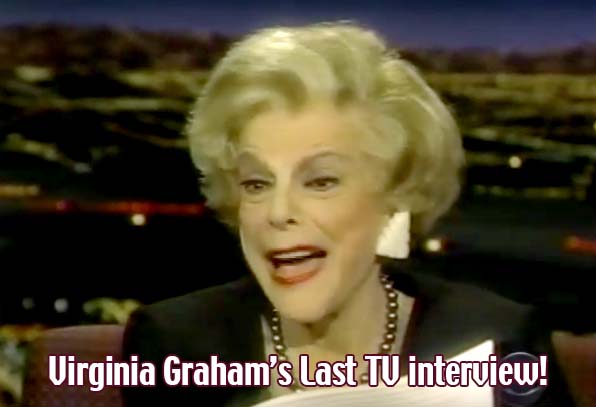 THE VIRGINIA GRAHAM SHOW
by Billy Ingram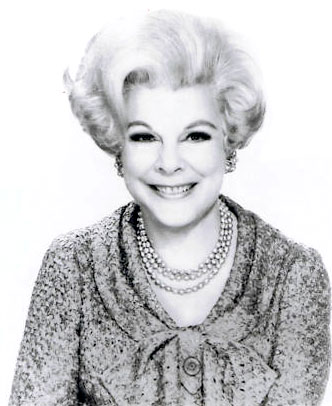 I loved the Virginia Graham programs which ran in syndication for a decade, specifically Girl Talk (1963-69) and The Virginia Graham Show (1970-72).
She was a talk show host with a difference. For one thing she was a woman - there weren't many female TV hosts at the time outside of the locals - for another she had a larger than life personality that was made for television.
As a 16 year old she was actually the first person to stumble across the St. Valentine's Day massacre; she interviewed people on the scene and rushed the story to a newspaper where she landed a job as a reporter.
From there she transitioned to radio, penning scripts for top shows like Stella Dallas and Backstage Wife. She later hosted a national cooking program, Food for Thought, on television from 1956-1961 .
A thoroughly modern woman, intelligent and knowledgeable about the subjects at hand, she often tackled serious issues on her show in addition to celebrity interviews which she handled with ease.
Her talk show was filmed in Chicago which meant celebrity interviews were limited to who was appearing in town that day. The production was therefore more dependent on discussions about the relevant issues of the day - but always in a genteel manner,
Graham was a stickler for good manners and proper decorum on her program. With Women's Lib scaring the hell out of middle American housewives, Virginia Graham always stressed that a woman should be lady-like.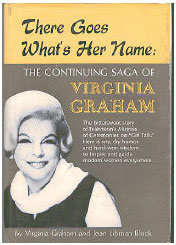 "From the first second I went on the air, I have been easy to communicate with," she told a reporter in 1965.
Sadly there are no examples of her talk show on You Tube and I haven't run across any in my research either.
Here's a local NYC show called Celebrity Cabaret from 1977 with guest Virginia Graham that will give you an idea of what the lady was like.
Now a blooper from a radio show in 1956 when she served as co-host of the NBC radio show Weekday - listen to how annoyed co-host Mike Wallace sounds!
Her post Virginia Graham Show days were mostly filled outside of the limelight living in New York City. She appeared on The Nanny, The Rosie O'Donnell Show and two episodes of Roseanne as herself and played characters on soaps Another World and Texas. Her last role was on The City in 1995.
Virginia Graham passed away in 1998. That same year she was interviewed by Tom Snyder:
She was one great dame!