Game Shows 1974
An overview of all the TV Games airing in the summer of 1974 with rare airchecks.
60's Game Shows for Kids
Unusual games designed for the kiddie set.
Match Game's Brett Somers
One of television's brightest daytime stars!
Goodson and Todman
They created the most memorable TV games of all time.
Groucho, Grandma & Me
The experience of appearing on You Bet Your Life!
Jack Narz
A long and storied career in
TV Game Shows.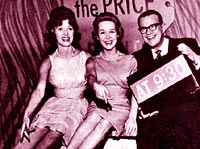 Game Shows
from the 1950s:
Kay Kyser's Kollege of
Musical Knowledge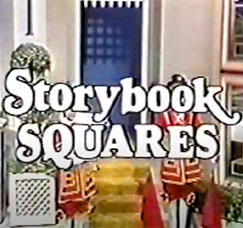 First Interactive Video Game
It was created in 1983, this is the untold story!
Game Show Bloopers
Hilarious outtakes and blunders from your favorite classic TV games!
1970's Game Shows: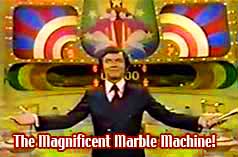 Match Game
TV's highest rated Game Show in the 1970s.
The New Treasure Hunt
The funniest TV Game Show of the 1970s!
Jeopardy
Not all the revivals of this venerable game were successful.
The Gong Show
Was this television's craziest game show?
Charles Nelson Reilly
Game Show funny man!
Monty Hall Interview
Creator and host of the original Let's Make a Deal.