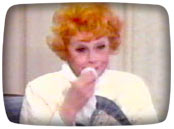 Lucy's Tragic Last Series
"All of us 'little people' who worked on the show knew it was a complete train wreck, but the executive producers and writers insisted from the very beginning that Life With Lucy would zoom to the top of the ratings and be on the air for years. Sadly, this didn't prove to be the case. I can tell you the best shows were the ones that aired; the others were reaaalllly bad."
Read and watch more...

Overheard Conversation - Bob Einstein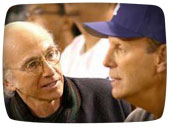 If you asked me for a list of people working in television that I'd most like to talk to, at the top of that list would be Bob Einstein. I've been a long-time fan, since The Smothers Brothers Comedy Hour where he played Officer Judy. Since that time he's been a television variety show writer / producer and is today best known for two roles - Super Dave Osborne and Larry David's nemesis Marty Funkhauser on Curb Your Enthusiasm. Listen to the interview.
Read and watch more...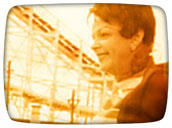 Judy Garland's Rollercoaster Career
She was bred to be an entertainer; like Tarzan raised by the Great Apes, hers was an almost impossibly insular existence. Frances Gumm, rechristened Judy Garland, was a wholly manufactured product of a stage mother that pushed her relentlessly and a movie studio that programmed her, sheltered her from reality, then coldly spat her out into a world she knew little about.
Read and watch more...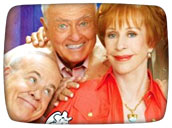 Classic TV Shows on DVD
Kojak, Hardy Boys / Nancy Drew, Hogan's Heroes, Brady Bunch, Liddsville, Murphy Brown, Jamie Foxx Show, Rodney Dangerfield, Fat Albert, Dukes of Hazzard, Andy Griffith, Golden Girls and so many more. And they're all deep discounted - for you!
Read more...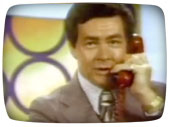 Dialing For Dollars?
Many a housewife in the 1960s, and well into the mid-1970s, would be sitting at home eating Bon Bons when the phone rang and a familiar voice asked, "This is Charlie Harville from Channel Eight's Dialing for Dollars calling. Do you know the count and the amount?" If fair maiden was watching the morning or afternoon movie she would know that the "count" was the number spun on the wheel early in the program, and the "amount" (what she could win) would be the money accumulated since the last winner.
Read more...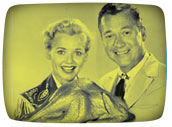 Sky King
"Out of the blue of the western sky comes... Sky King!" Nabisco's kid friendly cowboy in the air was popular for two decades on the weekends - and years before that on radio. Likable stars Kirby Grant and Gloria Winters were matched with believable scripts, stark desert scenery and exciting aerial shots.
Read and watch more...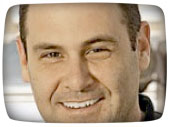 Matt Weiner Interview
Steven Spielberg's parents gave him a film camera when he was a little boy, and he grew up to make blockbuster films. Matt Weiner's parents restricted his television viewing as a child, and he grew up to create unrestricted television. Go figure. Weiner, creator of AMC's mega hit "Mad Men" (about ad men on Madison avenue during the 1960's) is on break from the series, and using his down time to shoot a big screen comedy here in North Carolina, starring Zach Galifianakis and Amy Poehler. Weiner is back on familiar turf because he spent several years of his childhood in Fayetteville when his Dad was stationed at Fort Bragg.
Read more...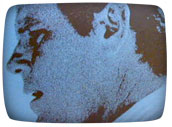 Jack Sheldon!
Jack Sheldon - you may not recognize the name but you'll recognize his voice from those wonderful Schoolhouse Rock segments from Saturday mornings. My favorite of his was 'Conjunction Junction' but there were others - like perhaps the most well-known of the bunch, 'How a Bill Becomes a Law.'
Read and watch more...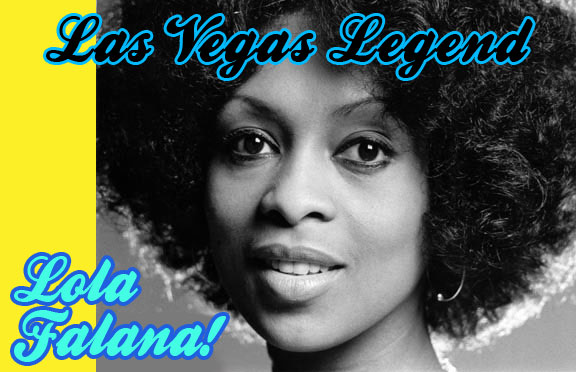 Fabulous Lola Falana!
This one woman blast of dynamite ignited the stages in Las Vegas and Lake Tahoe, a multi-talented beauty attracting high rollers searching for entertainment of the highest magnitude. So much so, Lola was billed as "Miss Las Vegas" on the casino marquees.
Read and watch more...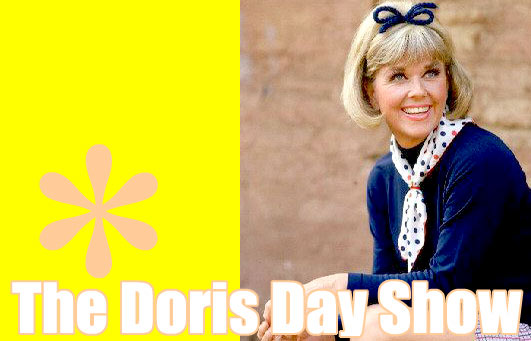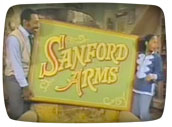 Sanford Arms
When CBS attempts to save Two and a Half Men without the show's star Charlie Sheen they are not going into uncharted territory. NBC faced the same dilemma when they lost Redd Foxx, the star of their number one sitcom Sanford & Son in 1977. The result, Sanford Arms, was a true debacle and one of the first programs cancelled that fall.
Read and watch more...