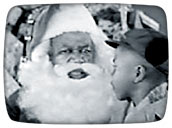 TV's First Christmas Classic!
The 1952 Amos 'n' Andy Christmas episode was one of TV's first holiday themed broadcasts - based on a script that had been performed yearly for more than a decade on network radio's most popular program. This moving tradition began in 1940 with an episode that revolved around Amos sitting by his daughter's bedside and explaining the Lord's Prayer to her. It was a powerful and touching moment, perfectly capturing that simpler, religiously inspired Christmas spirit that prevailed decades ago.
Read and watch more...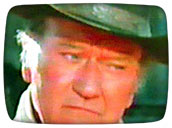 John Wayne's Final Years
The legend's later movies and TV shows, battles with cancer, the last great adventure films and how the Duke faced death head on. "On location in Durango, Mexico, he amazed me," film producer Hal Wallis stated. "Even though he was functioning on one lung and had a terrible scar running down his back, he showed no sign of illness or weakness. He did this own riding, roped in steers, rounded up cattle, and handled the fight scenes without a double. Only occasionally, in high country, was he short of breath."
Read and watch more...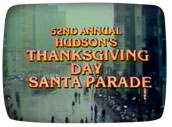 BONUS: Thanksgiving TV Shows / Thanksgiving Day Parade TV History / Thanksgiving TV Cartoon Specials of the 1970s /WPIX Thanksgiving Day TV Specials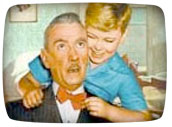 The Original Mr. Belvedere
These feature films starred the impeccably prissy Clifton Webb as Mr. Belvedere, it's the most well-rounded character of his career and a rare starring role for this popular supporting actor. The first, Sitting Pretty directed by Walter Lang, is a riot as this erudite genius, who has seemingly been everywhere and done everything, goes to work as a live-in nanny for a typical American family so he can secretly write a tell-all book. Pretty modern concept, huh? Robert Young and Maureen O'Hara co-starred.
Read and watch more...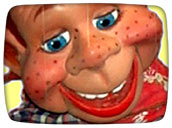 The Most Negative Political Campaign of All?
He was the perfect presidential candidate: likeable, youthful and opinionated. So what if his handlers jerked him around like a puppet on a string? That was part of his charm. The candidacy was one for the history books; never before had someone from the world of television strived for the presidency. L. Wayne Hicks reports, you decide.
Read and watch more...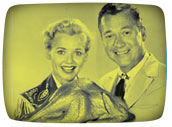 Sky King
"Out of the blue of the western sky comes... Sky King!" Nabisco's kid friendly cowboy in the air was popular for two decades on the weekends - and years before that on radio. Likable stars Kirby Grant and Gloria Winters were matched with believable scripts, stark desert scenery and exciting aerial shots.
Read and watch more...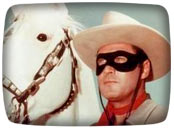 The Lone Ranger
"I believe that to have a friend, a man must be one. That all men are created equal and that everyone has within himself the power to make this a better world."
Read and watch more...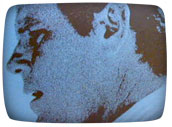 Jack Sheldon!
Jack Sheldon - you may not recognize the name but you'll recognize his voice from those wonderful Schoolhouse Rock segments from Saturday mornings. My favorite of his was 'Conjunction Junction' but there were others - like perhaps the most well-known of the bunch, 'How a Bill Becomes a Law.'
Read and watch more...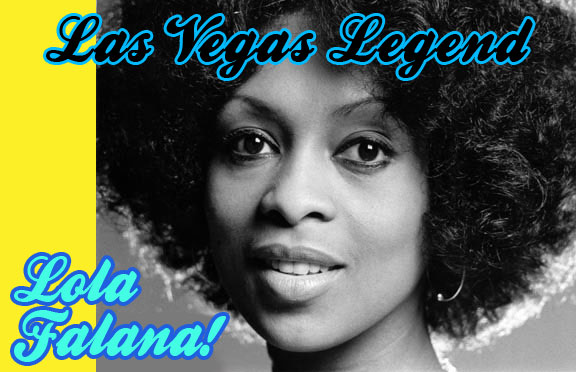 Fabulous Lola Falana!


This one woman blast of dynamite ignited the stages in Las Vegas and Lake Tahoe, a multi-talented beauty attracting high rollers searching for entertainment of the highest magnitude.

So much so, Lola was billed as "Miss Las Vegas" on the casino marquees

.
Read and watch more...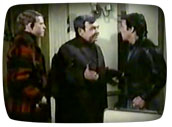 Classic Sitcom Christmas Episodes
Families, not television, is what Christmas is all about. But can we help it as children growing up in America that many of our warmest family Christmas memories are wrapped around watching something on television?
Read and watch more...