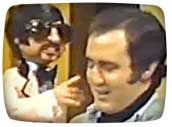 Andy Kaufman Pilot that Inspired Pee Wee's Playhouse
While ABC passed on the series, this pilot film became the inspiration for an iconic show some 3 years later. Kaufman even gave Paul 'Pee Wee' Reubens permission to base his Saturday morning kiddie show, 'Pee Wee's Playhouse,' on the Uncle Andy concept.
Read and watch more...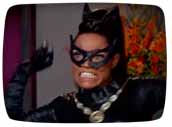 Eartha Kitt as Catwoman
Prior to this, Julie Newmar portrayed Catwoman on the TV series, appearing on 12 episodes over 2 years. "The reason Eartha Kitt replaced Julie Newmar during the third season," writer Stanley Ralph Ross explained. "Was because Julie was doing a movie at the time. I think it was "McKenna's Gold".
Read and watch more...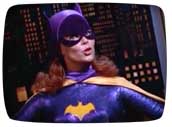 Best of Batgirl 1967-68
The most popular character on the show, besides the Dynamic Duo, was Catwoman but she couldn't be on every week so the producers asked DC comics to come up with a heroic Catwoman so Batgirl debuted in Detective Comics # 359 in 1967. (As opposed to the earlier Batgirl, a minor character from the 1950s.)
Read and watch more...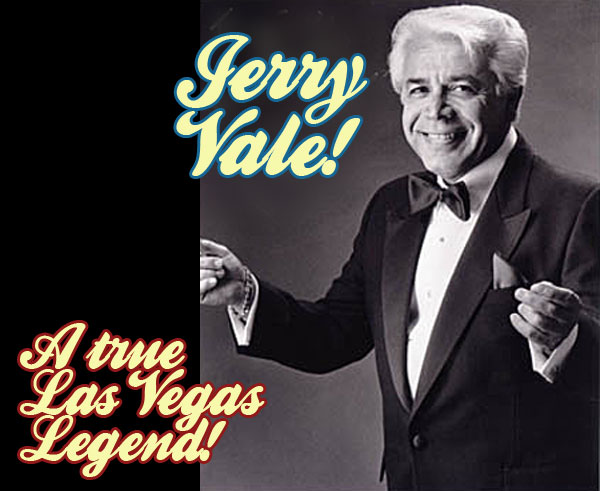 Jerry Vale!
One of the titans of the strip, crooner Jerry Vale packed the houses in Vegas and on the road. He's considered one of the finest Italians singers of all time, his rich tenor bathed each and every song he sang with an authenticity other singers lacked.
Read and watch more...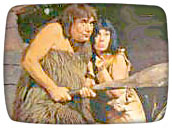 It's About Time
One of TV's most beloved sitcoms and it only aired for one year. The series itself may not have been successful, but the show's theme song is one of the most memorable of all time. People who never saw the show became familiar with it! Like many Sherwood Schwartz productions, the theme gives you the entire premise of the show in hummable fashion. But will we ever see this classic on DVD?
Read and watch more...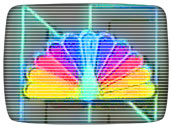 Dear NBC...
Let TVparty remind you how your network went from last place to first in the 1980s - it was done with bold programming, innovative promos and some of the catchiest jingles ever recorded. Must-see for every NBC exec in 2007!
Read and watch more...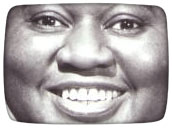 The Curse of Beulah
It was one of ABC's first hit shows; the first - and last - TV program to star an African-American woman until Julia fifteen years later. Ethel Waters, Hattie McDaniel, Louise Beavers and others inhabited the Beulah role and found themselves an object of derision, protested by civil rights groups, their careers and health destroyed. BONUS: we trace the origins of the 'Mammy' image as it evolved for television.
Read and watch more...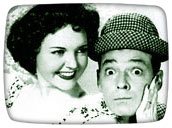 It's Pinky Lee!
By 1955, Pinky was on the air six days a week and rapidly becoming one of the most popular kid-vid hosts of all time, finally gaining some respect along the way. Time magazine called him, "One of the hardest working men in TV" but all of that hard work took its toll during an airing of his live program late in 1955. While performing one of his hysterical routines, Pinky Lee collapsed live on the air - stricken by what appeared to be a massive heart attack.
Read and watch more...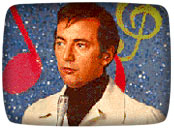 The Last Days of Bobby Darin
"Regarding Bobby's reputation for being hard to work with. He was. He had good days and bad days but for the most part, he treated us (the band) like gold. We hung together like musketeers and we still talk about how great those days were."
Read and watch more...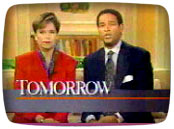 55 Years of Today
When Today debuted in 1952, it was a bold experiment - a daily, network morning program of this scale had never before been attempted. But it wasn't until a chimp named J. Fred Muggs joined the show as co-host that the program finally took off in the ratings.
Read and watch more...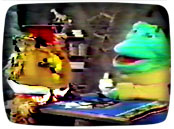 Outrageous outtakes!
Maybe the most outlandish outake ever filmed comes from The New Zoo Revue, a fondly remembered 1972 syndicated children's educational show with Freddy the Frog, Henrietta the Hippo, and Charley the Owl. Charley and Freddy had a secret life, evidently! WARNING: harsh language!
Read and watch more...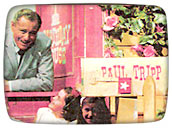 Birthday House
It might be hard to believe but forty years ago New Yorkers tuned in every morning to a toddler's birthday party complete with sing-a-longs, animals and staring into a tropical fish tank. For the time, this was big city daytime TV at it's finest - and it was surprisingly entertaining, better than The Morning Show with Mike and Juliet, that's for sure.
Read and watch more...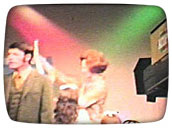 Los Angeles Local Kid Shows from the Fifties to Seventies!
Sheriff John, Hobo Kelly, Baby Daphne, Shrimpenstein, Chucko and more. With rare video and dozens of photos. NEW BONUS: Never before seen backstage footage from KCOP's Romper Room!
Read and watch more...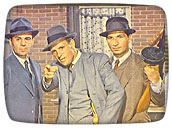 The Untouchables
Now that The Untouchables is being released on DVD we look back at this powerful network drama, considered one of the most violent television shows of its time. Of course, by today's standards it's not that bad but it was violent enough at the time to spark protests from concerned parents and from 'concerned' Italian-Americans who didn't appreciate the whole 'Goombah of the Week' approach to the show.
Read and watch more...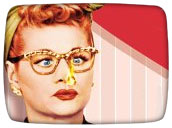 Classic TV on DVD!
NEW: Stargate Atlantis, Voyage to the Bottom of the Sea, Dallas, Men Behaving Badly, Captain N, Hootenanny, ER, Wanda Sykes, Adventures of Superman, Pride & Prejudice, Battlestar Galactica, F Troop, Cheyenne, and so many more new to DVD. And they're all deep discounted - for you!
Read more...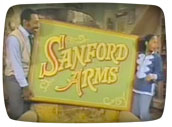 Sanford Arms
When CBS attempts to save Two and a Half Men without the show's star Charlie Sheen they are not going into uncharted territory. NBC faced the same dilemma when they lost Redd Foxx, the star of their number one sitcom Sanford & Son in 1977. The result, Sanford Arms, was a true debacle and one of the first programs cancelled that fall.
Read and watch more...