TVparty! is CLASSIC TV
Our 26th year online!
Welcome to TVparty.com the internet's premier classic TV Web site featuring your favorite television shows from the golden age of entertainment!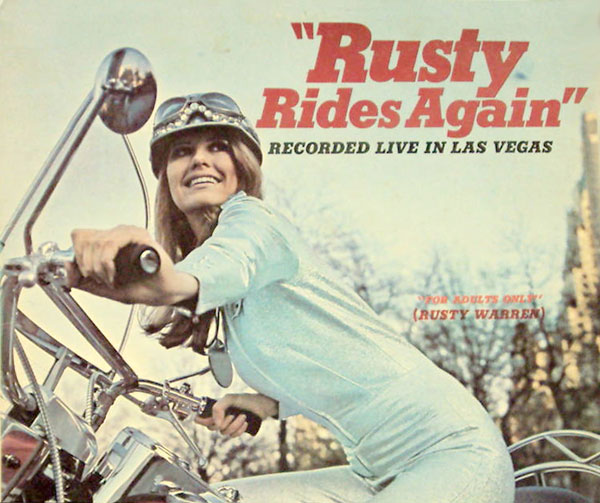 Nightclub & Vegas legend Rusty Warren Has Died!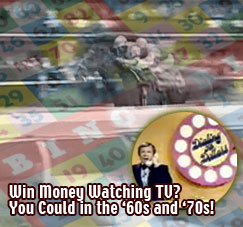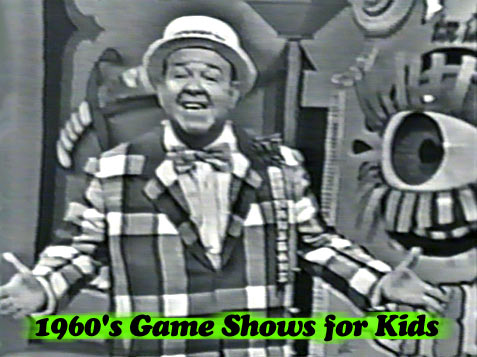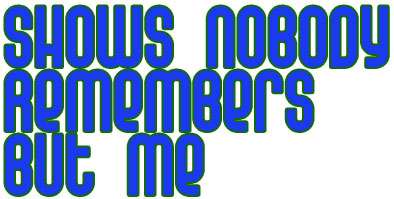 TV DVD REVIEWS:
Adam-12 / Godzilla movies
Doris Day Show / Annie Oakley
Gunsmoke / Decoy / Victor Borge
- Peanuts 1960s Specials
---
NEW! TVparty Classic
Television Blog!
---
YOU'VE BEEN WAITING
FOR THIS!
Amazon Prime - unlimited streaming of your fave TV shows and movies! Get your FREE 30 Day Trial!
---
TV's Greatest Games! Remember the game show boom of the 1970s? We have all your favorite shows!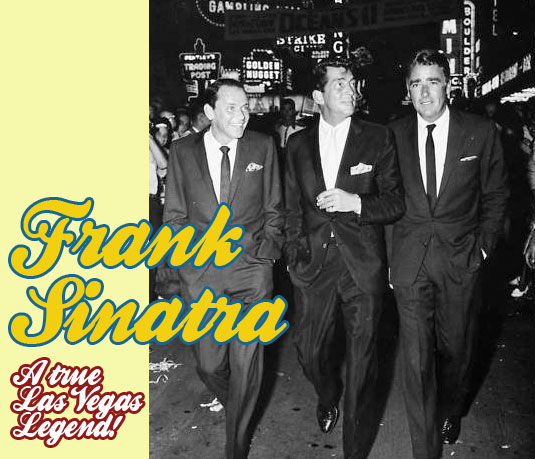 "A twisted walk
down memory lane!"
- Sharon Edry, TV Guide
"Top Five Sites! Interviews and articles... are must reads."
- London Sunday Times
"It's too good to be true. Put together by Billy Ingram, TVparty.com has gossip, scandal, sex, singing, dancing, action, drama and celebrities with their 'original parts.''
- LA Times
"An ingenious tribute that elevates the TV past to artlike proportions. Site guru Billy Ingram has compiled features both over-the-top and museum worthy, blissful nostalgia for those born in the '40s or the '80s." A+
- Entertainment Weekly
"Get the inside scoop on all your favorite classic TV shows at TVParty."
- USA Today
---
MORE CLASSIC TELEVISION:
Gene Roddenberry
1950's TV Shows
1960's Classic Television
1970's Variety Shows
Classic Local TV Shows
Saturday Morning TV
Our huge catalog of
Classic TV Shows on DVD
Now you can own your favorite classic television programs!
---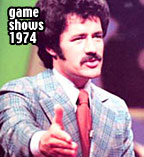 FEATURED CLASSIC TV
GAME SHOWS:
Hollywood Squares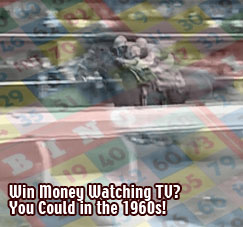 TVparty! Advertising
Privacy Policy
---
---
COMIC BOOKS ON TV
---

New in the TVparty Classic TV Blog!
The New Treasure Hunt (1976) / Ft. Worth on June 14, 1982 w/commercials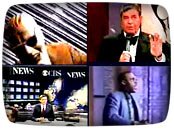 Television Terrorists
Ripped from the headlines! On Nov. 22, 1987, video hackers managed to override the Chicago PBS station's broadcast of Dr. Who and replace it with a signal beamed from their secret location. Drunk with mad power, this dastardly duo also hacked into a major Chicago commercial station that night for several moments. With one of the world's largest broadcast markets now firmly in their control, what diabolical message would they send?
Read and watch more...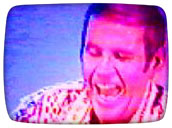 TV's Wicked Queen!
"Paul Lynde was in the queue in front of a black guy, and Lynde started telling him he should apply for a job there, and started mouthing off on how lazy blacks were, etc. Unfortunately for Paul, this particular black man was a Professor of Sociology at Northwestern, who went straight home and wrote a strong letter to the press. Lynde went apoplectic with apologies, citing stress, medication and exhaustion (I seem to remember he blamed anything except being an alcoholic loudmouth). And, not long after that, he was dead."
Read and see more...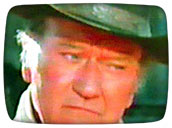 How John Wayne used TV
A longing look at the legend's last years. His TV appearances, battles with cancer, the last great films and how the Duke faced death head on. "On location in Durango, Mexico, he amazed me," film producer Hal Wallis stated. "Even though he was functioning on one lung and had a terrible scar running down his back, he showed no sign of illness or weakness. He did this own riding, roped in steers, rounded up cattle, and handled the fight scenes without a double. Only occasionally, in high country, was he short of breath."
Read and watch more...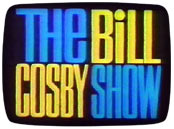 Lost Fall Previews of the 1960s
In past decades, the three networks previewed new fall shows on spectacular, one-hour specials. Three to five minute teasers for each series were created so that viewers could sample what they might like before the shows debuted. Here are examples of fall previews for some of the best programs of the go-go decade.
Read and watch more...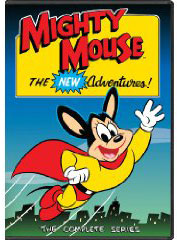 New Adventures of Mighty Mouse
In 1987 CBS had a huge hit on Saturday mornings, Pee Wee's Playhouse. It was followed by The New Adventures of Mighty Mouse and the network noticed that, while ratings were so-so, more people were recording these shows and watching them later. That was due to hipster adults who wanted to enjoy these programs without getting up early on Saturdays, a new phenomenon because VCRs were just then becoming affordable to the general public.
Read more...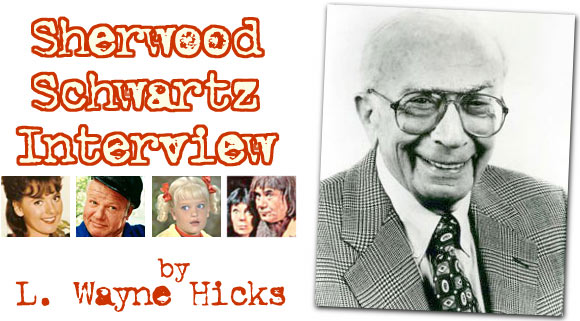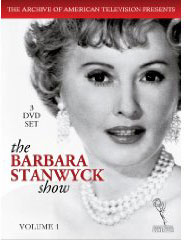 The Barbara Stanwyck Show
The recently released DVD set of the first 15 episodes, plus the unaired pilot, of the 1960-1961 anthology series "The Barbara Stanwyck Show" is a treat for fans of Stanwyck, good TV drama, and amateur TV historians. I had not heard of the show but am very pleased that I got this chance to discover it. It was believed that every episode of this program was lost until the Archive of American Television (archive) located the ones that this set includes.
Read more...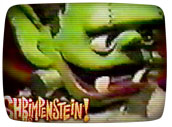 Shrimpenstein
The Shrimpenstein series with Gene Moss and Jim Thurman had that zany little puppet that was built by renowned artiste Wah Chang. Chang was responsible for all sorts of stuff, not the least, the props, weapons, etc in the original Star Trek. Moss and Thurmon later went on (well, not much later) to do a short - lived Johnny Carson-esque talk show on KHJ as well as writing AND voicing the cult favorite Roger Ramjet.
Read and see more...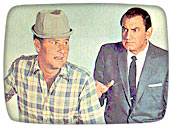 Run Buddy Run
We get more requests for this program than almost any other. This dizzy and typically sixties' sitcom starred trumpet player Jack Sheldon (seen as an occasional band member on the 'Merv Griffin Show' during the seventies) as a guy on the run from comical criminals.
Read and watch more...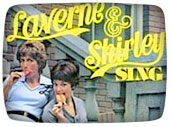 They Made an Album?!?
Yes, most of us are already aware that the likes of William Shatner, John Travolta and various "Brady" kids have all had their dreams of musical greatness and have all put out albums of their warblings at one time or another. But… they are far from alone in the world of surprising others who have also attempted to parlay their notoriety or fame in one field into the world of the recording arts.
Read and hear more...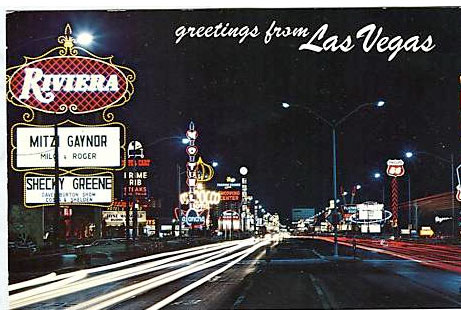 Las Vegas and the Mob!
From a Vegas entertainer: The entertainers and folks I know who worked in Las Vegas pre-1980 liked it better than what came after, When the big hotel chains muscled in on Sin City the mobsters, even with the skim, didn't have the money to compete. They were eventually marginalized and Vegas became a corporate playground.
Read and watch more...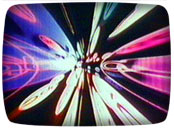 Origin of the TV-Movie
Not only was the animated opening sequence to the ABC Movie of the Week a magnificent graphic achievement (and precursor to modern computer animation) but the 30-second teasers forever redefined motion picture advertising. We'll show you some of the best examples from the seventies.
Read and see more...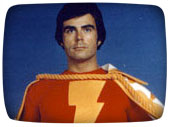 Why Did They Fire TV's Captain Marvel?
"It was a precedent setting case at the Screen Actor's Guild, and Filmation had to pay me for all the shows they didn't use me on, plus residuals. Still, these clown's actions doomed a marvelous show. It wasn't John Davies' fault that he was suddenly thrown into the part of Captain Marvel. It was a rush job. I was fired at 1:00 PM that day, and he was out on the set at 3:00 PM. That's pretty darn fast, I'd say. One of the Execs' reasoning was "The kids'll never know the difference." Riiight. John's a fine actor, but he's no more Captain Marvel than I am Wonder Woman."
Read more...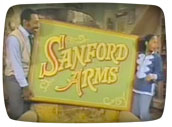 Sanford Arms
When CBS attempts to save Two and a Half Men without the show's star Charlie Sheen they are not going into uncharted territory. NBC faced the same dilemma when they lost Redd Foxx, the star of their number one sitcom Sanford & Son in 1977. The result, Sanford Arms, was a true debacle and one of the first programs cancelled that fall.
Read and watch more...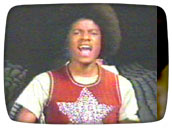 Saturday Morning Shows 1971
1970 was a very good year for network Saturday morning revenues, so 1971 brought a continuation of the shows that were working - along with remakes of proven series from the past. All three networks started giving in to pressure from parent groups to offer more educational, and less violent programs. For the most part, they are all flops.
Read and watch more...


1970's Christmas TV Shows
Is it too early?!? Journey back to the polyester decade to see what boomer kids were watching during the Holidays with loads of video clips from classic shows, many unseen in decades.
Read and watch more...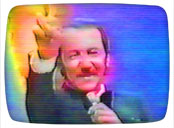 Reflections On Bobby Darin
For 31 years Bobby's family kept a dark secret from him. In 1967, they revealed that his "sister" Nina was really his mother, and his "mother" Polly was really his grandmother! After these traumatic revelations he felt, "My whole life has been a lie." He spent a year at Big Sur, on the California coast, trailer living in the forest, wondering and writing.
Read more...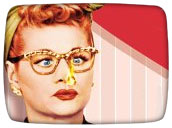 Classic TV on DVD!
Stargate Atlantis, Voyage to the Bottom of the Sea, Dallas, Men Behaving Badly, Captain N, Hootenanny, ER, Wanda Sykes, Adventures of Superman, Pride & Prejudice, Battlestar Galactica, F Troop, Cheyenne, and so many more new to DVD. And they're all deep discounted - for you!
Read more...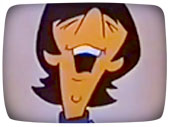 Saturday Morning TV Shows - 1967
With Batman the hottest show in primetime the networks rolled out an extravaganza of bizarre superheros for their Saturday morning line-up. After The New Beatles and American Bandstand on ABC the network scored a hit with Where the Action Is, a teen music show featuring the hottest acts in the country. With video highlights!
Read more...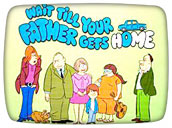 TV Fall Season : 1972-73
An overview of what folks were watching in 35 years ago; with rare video of the hits and flops that marked the beginning of the end of the classic TV era. Do you remember:
The Saturday Superstar Movie, ABC Movie of the Week, Captain Noah, the Julie Andrews Hour, Bridget Loves Bernie, Search
and
The Sixth Sense
?
Read and watch more...
Classic TV Shows on DVD?
An extensive catalogue of every classic program available on DVD! See what's available today - with big discounts for you!
---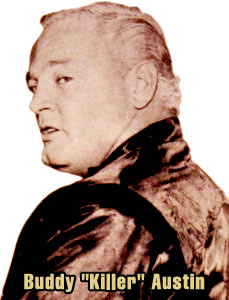 1980's TV Wrestling - Greats and Near Greats!
NOW WITH ADDED RARE VIDEO!
John Hitchcock's look back at the heart of Mid-Atlantic Wrestling - with grapplers known and unknown. Wahoo McDaniel! Ric Flair! Dusty Rhodes! Jim Cornette! Magnum TA! Buddy "Killer" Austin! Johnny Weaver! Johnny Valentine! Harley Race! Dick Murdock! Jimmy Garvin! Nikita Koloff!
Have you ever heard of these guys?!?
Read and watch more...
---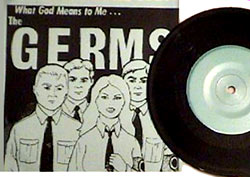 1980's PUNK ROCK
In the early-eighties, young people in Los Angeles were flocking to makeshift clubs in droves to see new, up and coming bands. Live new music, not DJs, was what they craved. These writings provide a sketchy look at the underground club scene in Los Angeles during the time that groups like X, Missing Persons, The Go-Go's, The Minutemen and Wall of Voodoo entered the public consciousness.
Read and see more...

Hit Shows of the Seventies: Hitchhiker's Guide to the Galaxy / Gene Roddenberry in the 1970s / 1977-1978 Superhero & Science Fiction TV Shows / Funniest SNL Skit Ever! / Prisoner: Cell Block H / Why John Amos Left Good Times / Orson Welles' Last Interview / Henry Winkler on His Happy Days Audition / Patrick Duffy of Dallas Interview / Wonder Woman Leaves Paradise Island / Best Season of Dallas Ever? / TV Show Book Tie-Ins / 1972 Jackie Robinson Interview / Dr. Strange 1978 TV Movie / Kathy Garver Interview / Space: 1999 / Paint Along with Nancy Kominsky / Mary Kay Place Albums of the 1970s / The Supremes - Mary Wilson vs Diana Ross / Remembering Ken Berry / Bruce / Caitllyn Jenner? / Billy Crash Craddock Interview / Melissa McCarthy Almost Quit Acting Days Before Landing Gilmore Girls / Alex Baldwin On His TV and Film Roles / Top Ten Sitcoms of the 1970s / James Cameron Made No Money for Titanic / Ed McMahon Drunk on the Air! / Dallas vs Eight is Enough / 1974 MAD Magazine TV Special - Never Aired! / When Lucy Got Fired / Partridge Family and Brady Bunch at Kings Island theme park 1972-73 / Jack Benny's Last Tonight Show 1974 / Ed Asner Interview / Freddy's Nightmares TV Series / Emmy Award Multiple Winners / Nathaniel Taylor aka Rollo Lawson / Mary Kay Place Albums of the 1970s / That Girl & TV's Single Working Women / Can You Identify These Stars? / Betty White vs Joan Rivers / Sonny Comedy Revue / Star Trek Animated / Dark Shadows / Hal Linden Interview / Dark Shadows Movies / Dark Shadows Novels / The Night Stalker / One of the Funniest Carol Burnett Show Skits Ever / Fred 'The Hammer' Williamson / Johnny Carson interviews Lucille Ball / Dawn Wells / Betty White : An Appreciation / Bette Davis' 2 Best Interviews 1971 / Barbara Eden Interview / Gavin McLeod / Spider-Man 77 / The Next Step Beyond / The Music Dark Shadows / 1970 TV Shows / Mike Connors Remembered / Mike Wallace, Virginia Graham & Jim Longworth / Dick Clark / Woody Allen Hosts Tonight Show 1971 / Carson Tonight Show / Alan Alda Interview / Jackie Gleason Show / 1973 TV Shows / Thriller / Post Modern Sitcoms / Elvis in Greensboro / Remembering Dick Van Patten / TV Dating Shows / The Jacksons TV Show / Fall Previews of the 70s / Lance Link, Secret Chimp / Star Wars Holiday Special / Alias Smith and Jones / 1977 Year in Review / Top Ten 1970-76 / The Rockford Files / All in the Family / Sam Hall (Dark Shadows) Interview / Actor Ed Nelson / Death of Archie / Battlestar Galactica / Wonder Woman / Network Jingles / Class of '74 / Happy Days / Good Times / Mr. Bill / Dinah! / Maude / Doris Day Show / Pamelyn Ferdin Interview / The Bicentennial Minute / Jingles & Catch Phrases of the 1970s / Early Cable TV 1970s / TV commercials for Women / TV Moms / Country Music TV Shows of the 1960s & 1970s / Betty White Show / Ron Palillo / Shirley Jones Interview / Tom Bosley / Rodney Dangerfield / How Sanford & Son Ended / Sanford & Son Spin-Off Grady / Great Memoirs / Virginia Graham Show / The "N" Word on TV / 10 Classic Comedy Routines You Have To Laugh At Before You Die / Hollywood Squares / 1970's Teen Idols & The Hudson Brothers / TV Stars with 3 Hit Shows / The Rookies / Unsold Pilots / Jackie Cooper / The Good Guys / Match Game / Make Room For Granddaddy / Mannix & Gail Fisher / Bette Midler in the 1970s / Bonus 1970's Stuff: Silent Star Marion Mack / Biff Burger / 1970s Fast Food Chains / Latin Casino / Beverly Hills Supper Club Fire / 1970's Daytime Talk Shows / The Fess Parker Show / Brady Bunch Sex Dungeon? / Love, Loss & What I Watched
'TVparty is hands down the
best site on the Web for classic TV.'
- Discovery Channel
OF INTEREST TO CLASSIC TELEVISION LOVERS!

Tom Snyder Interviews Star Trek Cast & Harlan Ellison

Norman Lear On What Went Wrong With Jerry Lewis After He Became A Star

Batman Movie from 1939? What?!?

Bruce Vilanch on Writing for Donny & Marie

Sinatra Wanted To Play Joker on Batman? Yes!

Awful Very Bad Uncle Buck Sitcom

It's important to find reliable online real money casinos in Canada if you want to win real money. Make sure you read expert reviews before you deposit.

Rare Bette Davis TV Performances

RARE TALLULAH BANKHEAD TV APPEARANCES

The Torture and Murder of the East Coast Rave & Ecstacy Kingpin: A story never told on TV or any documentary - it will shock you! (PDF)

Tribute To Kids TV's First Educator Paul Tripp Part 2

A Painting Saved Bill Murray's Life

Love Boat's Oscar Winning Guest Stars

More Than Myagi: The Pat Morita Story

Margaret (Wicked Witch of the West) Hamilton Was Almost Scarred For Life Filming Wizard of Oz

For the best selection of new casinos in Finland, visit uudetkasinot.com

MARRIED WITH CHILDREN'S ED O'NEILL & AMANDA BEARSE'S LONGTIME FEUD

Never-before-seen Bill and Ted auditions: Alex Winter and Keanu Reeves

Playing Online Casinos in the United States

When Bruce Dern Killed John Wayne

Demond Wilson on The Dean Martin Roasts, Las Vegas, and Walking Out on Sanford & Son

Joan Collins on Working With Drunk Actors

Sopranos Creator David Chase Had to Fight to Make Tony Soprano the Mobster that He Was

Patrick Swayze Refused To Do 'Ghost' Without Whoopie Goldberg

Malcolm Gladwell on TV Crime Dramas

Online Slot Games Based on World-Known TV Shows

PAUL McCARTNEY vs MICHAEL JACKSON


Alan Alda discusses the final
episode of MASH

Here you can find casinos with the most popular online slots for real money and for free.

Drummer Hal Blaine on Recording with The Rat Pack

Mystery Behind the Beverly Hills Supper Club Fire

Every Batman (1966) Fight Scene

Time Express - 1979 Sci-Fi Bomb with Vincent Price

India's most profitable sports betting site for Indian players to win Real Money

Cannonball - 1950s Trucking Drama

Most Unexpected Moment in TV History


What Happened to the Beverly Hillbillies' Mansion?

Chevy Chase Talks Hollywood Cocaine Parties

Sinatra's First Palm Springs Home

Sammy Davis Jr.'s Home Was Looted!

Telehell: Episode #4: Supertrain

Harlan Ellison vs Frank Sinatra

Demond Wilson on The Dean Martin Roasts, Las Vegas, and Walking Out on Sanford & Son

Woody Harrelson on Landing the Role of Woody Boyd on 'Cheers'

Why Jim Carrey Fought to Cast Jeff Daniels in 'Dumb and Dumber'

If you are a slots fan, then you may want to check out this list of new slot sites reviewed by NewCasinoUK

Six Hit Movies You May Have Missed Out On

Jason Alexander Before Seinfeld

HEX provides casino players with various suomalaiset kasinot and honest reviews.

Tarantino, DiCaprio & Pitt on Once Upon A Time In Hollywood

Short History of TV Advertising

Angie Dickinson Blows Off 'This Is Your Life'

What Las Vegas Looked Like Under 2020 Lockdown

What It's Like To Win A New Car on The Price Is Right

Sally Field Looks Back on Smokey and the Bandit

Night Train! ep 3 - Las Vegas Comic Pat Cooper

Night Train! ep 4 - Resurrection and Death of Louis Prima

Best Version of 'Baby It's Cold Outside' is by Rock Hudson & Mae West

One word can get your Instacart groceries delivered more quickly!

Tim Conway's 'The Dentist' Sketch

Richard Dawson's Match Game Problem

How Lee Meriwether Became Catwoman

Charles Nelson Reilly Flops on Broadway

1972-73 TV Season - Great Year!

Elinor Donahue on The Andy Griffith Show

"KISS MY GRITS" FLO HAD HER OWN SHOW?

How The Golden Girls and Elvis Got Tarantino's Reservoir Dogs Made

Space Force Logo is a Ripoff from Star Trek!

My Top Ten Guilty Pleasure Action Movies

Don Rickles' Last Carson Appearance

Sir Laurence Olivier on the 'Genius' of Marlon Brando

Michael Richards (Kramer) Really Hated It When his Seinfeld Co-Stars Messed Up

Tom Hanks on Playing Mr. Rogers in A Beautiful Day in the Neighborhood


This great new oral history of the Go-Go years in Las Vegas and beyond!

Sharon Tate on The Beverly Hillbillies

Ricky Gervais' Cruel But Funny 2020 Golden Globe Opening!

Dwight Schultz on Working With George Peppard on The A-Team

Mark Evanier's Incredible Mel Tormé Christmas Story!

Jeff Bridges Breaks Down His Iconic Roles

Iconic M*A*S*H Restaurant Coming To Kroger?

Bob Mackie on The Sonny & Cher Comedy Hour

Steve Allen on Being Dirt Poor and His Unusual Las Vegas Show

Danny McBride Rebooting a Classic TV Show?

Henry Winkler on His Happy Days Audition

Angie Dickinson on The Rat Pack and Her Career

James Cameron Made No Money for Titanic

Dave Navarro Meets His Mother's Killer

1987 Gilbert Gottfried Pilot Written By Larry David

Alex Baldwin On His TV and Film Roles

Matt Damon, Bill Murray, and Graham Norton - Big Laughs!

Behind the Scenes on Chitty Chitty Bang Bang with Dick Van Dyke

Tennessee Williams 1972 Interview

1974 Tom Snyder Our Gang Special

Jerry Lewis Talks About Carol Burnett

The Supremes - Mary Wilson vs Diana Ross

Norway shows casino Ads on TV, but always check honest casino online reviews with CasinoTopp. 

TELEVISION, ENTERTAINMENT, TV GAMES, & CABLE TELEVISION:

Robert Ebert on Robert Mitchum

The Shadow Movies of the 1930s & 40s

Joe Pesci REALLY HATES Practical Jokes!

日本のオンラインカジノ.com is the best site to play casino. Japanese players with trusted オンラインカジノ and real honest reviews.

The Brutal Murder of
Ed LeBrun, The East Coast Rave King - never covered on any TV doucumentary or movie!

Reviews of all casinos in Japan can be found here.

Vegas Impressionist Rich Little

Ernest Borgnine on Frank & Dean

Peter Falk : Inside The Actor's Studio

Fans Celebrate Superman's 83rd Birthday

The True Story Behind The Queen's Gambit

Peter Boyle's Heart Attack on the Set of Everybody Loves Raymond

For the best new online casinos visit Spinsify

John Oliver: Las Vegas Is the Worst Place on Earth!

Best Episodes of Every
'Lucy Show' Season

The Many Attempts at Reviving Match Game

Robert Clary on His Hogan's Heroes Co-stars

Dancing On Ice Betting: Current Status of the Show

Will Ferrell On The Anchorman:
The Legend Of Ron Burgundy

Choose from most trusted online casinos for Japanese.信頼できる日本人向けオンラインカジノからお選びください

Frank Sinatra's Last Major Interview

Halloween Clips & Commercials 1970s-2000s

Ray Liotta and Joe Pesci Talk Goodfellas

One of the Most Controversial Episodes of All In The Family

Bar Rescue's Wildest Customers!

Burns and Schreiber Comedy Hour

Most Watched TV Shows from The 90s

There is no better place to play online blackjack games than El Royale Casino. 

Retro TV Classics Coming Back in 2020

Restaurant Chains We Might Lose In 2020

50 Funniest Niles Crane Insults

Melissa McCarthy Almost Quit Acting Days Before Landing Gilmore Girls

Best Box Office Bollywood Casino Movies

Gene Wilder's Sexual Chemistry with Richard Pryor


Best of Julie Newmar Catwoman Season 2

Why Dolly Parton Would Not Let Elvis Record 'I Will Always Love You'

Hank Williams: The Show He Never Gave

What Is The Monte Carlo Technique? 1967 futurists predict the 21st Century!

Find the best Canadian Interac casinos on LiveCasinoOnline and start using your favorite payment method right now.

Patricia Heaton's Audition for Everybody Loves Raymond

The Outfit Cher Hated (But Wore Anyway)

Growing Up In The Playboy Mansion

Charlie Brown Voice Actor Released From Prison

Betrouwbare Online Casino HEX: we provide best gambling experience for the Dutch players.

Highway Patrol with Broderick Crawford

Secret Origin
of Comic Book City

Nathaniel Taylor aka Rollo Lawson has died

Laurence Olivier vs Marilyn Monroe

John Goodman Breaks Down His Iconic Roles

WORST Pizzas Served On Kitchen Nightmares

Judy Garland's 2nd TV Special and Las Vegas Debut

How "What A Dump!" Became a Thing

Marilu Henner Talks About Andy Kaufman

One of Steve Allen's Last Interviews

Donny & Marie Are Calling It Quits in Vegas

Vivian Vance Almost Joined the Cast of Rhoda

Jack Lemmon & Billy Wilder on Marilyn Monroe

JOE KUBERT'S 1960s
SUPERHERO COMIC COVERS!

Lost in Space: Mark Goddard Interview

Jack Benny's Last Tonight Show 1974

Skidoo: Worst All-Star Comedy Ever?

Johnny Carson interviews Lucille Ball 1974

George Burns on the Carson Tonight Show in 1989

Woody Allen Hosting the Tonight Show 1971

Richard Crenna & The Real McCoys

Game Show Bloopers
Hilarious outtakes and blunders from The Dating Game, The Newlywed Game & more!

The Rat Pack Golddiggers
of Las Vegas!
Their casino showroom career started out as a big gamble!

You could play Bingo on TV? Yep!

Book Reviews: Encyclopedia of Television / The Complete Encyclopedia of Television Programming

CasinoTop is the best site for casino, they provide Canadian players with trusted online casino and real honest reviews.

Joan Crawford's Final Appearance: Rare Video!

suomi casinos offer ilmaiskierroksia ilman talletusta to new finnish customers

Funniest Comebacks in Talk Show History

Lucy Interviewed by Barbara Walters