Your favorite classic television shows from the golden age of TV!
New in the TVparty Classic TV Blog!
Lionsgate treated me to a screening of 24 x 36, A Movie About Movie Posters, an incredible documentary that brought on a flood of memories, back to the time from 1986 - 1994 when I was a movie poster comp artist at Seiniger Advertising, the industry leader. Tony Seiniger wasn't mentioned, now THERE'S a documentary, but many of his posters were displayed. His earliest indelible imagery imprinted forever onto the American pop culture psyche includes Jaws, Rocky Horror Picture Show, Private Benjamin, Smokey and the Bandit, and Eyes of Laura Mars. On my first day, I watched a couple of artists feverishly working on revisions to the painting for Little Shop of Horrors. Look for a podcast on this subject soon!


The TVparty Classic TV Blog!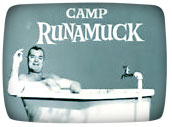 Camp Runamuck!
One of a handful of short lived mid-1960's sitcoms considered classics despite not being seen in decades - a kid favorite that failed to pull in enough adult viewers to stay afloat when it was first broadcast in 1965-66. Camp Runamuck starred sitcom stalwarts Dave Ketchum, Arch Johnson, Leonard Stone, and Dave Madden as camp counselors who find themselves besieged by the boy campers they're in charge of and overwhelmed by the girl's camp (Camp Divine) across the lake.
Read and watch more...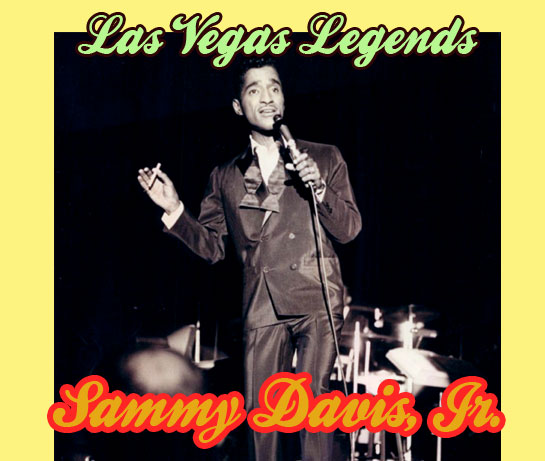 Sammy Davis, Jr.
Sammy Davis, Jr. - "Mr. Dynamite" - one of the greatest live performers of all time. He did it all... singing, dancing, and acting. And he was a pivotal member of the famed Rat Pack. He was not just a superstar with the casino crowd but he also conquered Broadway and had a successful television and recording career.
Read and watch more...


The Rifleman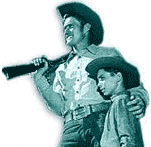 In the early Seventies, when hard-line USSR leader Leonid Brezhnev made his historical visit to the United States, the White House staff asked their notoriously temperamental guest if there were any American stars or celebrities he would like to meet. He had only one request - Chuck Connors.
Read and watch more...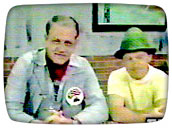 BONUS VIDEO!
The Pledge of Allegiance
In the early-1970s, a regular feature of the Casey Jones Show in the Twin Cities was the playing of a recording from the 1950s by Red Skelton. This makes for interesting viewing in light of the recent controversy over two little words in the Pledge of Allegiance.
Watch it now - in Real Player format...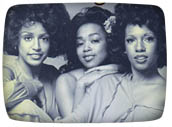 The Supremes - Without Diana
In 1966 and 1967 The Supremes were on the top of the bill at the Flamingo in Las Vegas. In January of 1970 they gave their final performance at the Frontier Hotel, after that Diana Ross embarked on a solo career and was quickly signed to play Las Vegas with her name on the marquee.
Read and Watch more...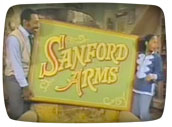 How Sanford & Son Ended
Sanford Arms became the name for the new series two years later. Demond Wilson (Lamont) reportedly wanted too much money to return so he was out. Instead the focus was on a widower (Theodore Wilson) with two kids who move into Fred's decrepit old place in order to run the hotel / boarding house next door. His cute, preppy girlfriend lived nearby so she dropped in a lot like Grady used to.
Read and watch more...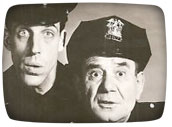 Bizarre Life & Death of Joe E. Ross
Car 54 was dropped after two terms and a few years later Joe E. Ross landed the show I first saw him on, It's About Time, which I loved as a 9 year old. The kooky combo of Joe E. Ross and Imogene Coca was hard to resist. Again his co-workers complained about his loutish behavior and that one season wonder was the comedian's last primetime series.
Read and watch more...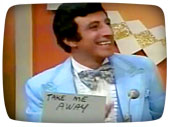 1970s Phenomenon : The Gong Show
Chuck Barris was responsible for some of the most popular programs of the sixties, primetime and daytime hits like 'The Dating Game' and 'The Newlywed Game'. These pseudo-game shows fed off of an individual's willingness to do anything to be on television, 'The Gong Show' would take that premise a step further. ABC bought the show for nighttime syndication, to debut in the fall of 1976.
Read and watch more...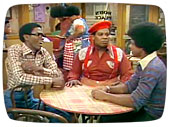 What Happened to What's Happening!!?
"Haywood was a really good kid and Ernest was an excellent actor. Fred Berry was the one to look out for. He could be trouble. He received many of the show's big laughs. Unfortunately, he later had some personal problems that carried over onto the set. After I had left the show, there was a big contract dispute and I was told that Fred was the instigator behind the trouble that followed. He convinced Ernest and Haywood to join him in a strike for more money. Eventually, the producers simply had enough of the boys' antics and they closed the series down."
Read and watch more...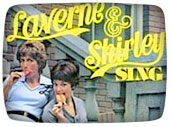 They Made an Album?!?
Yes, most of us are already aware that the likes of William Shatner, John Travolta and various "Brady" kids have all had their dreams of musical greatness and have all put out albums of their warblings at one time or another. But… they are far from alone in the world of surprising others who have also attempted to parlay their notoriety or fame in one field into the world of the recording arts.
Read and hear more...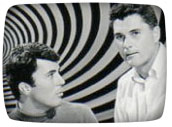 Robert Colbert Interview
"It was the best show because it was like an anthology every week, with a different cast." Each week, Doug and Tony found themselves traveling through time to historic venues, such as the maiden voyage of the Titanic. Colbert also got to revisit his Western roots in episodes dealing with the Alamo and Custer's last stand. The tunnel itself was one of the most recognizable set pieces in television history, and I asked Bob about its real life dimensions.
Read more...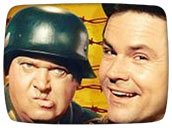 Classic TV on DVD - Archived Reviews!
Tom Jones, Twin Peaks, Stargate Atlantis, Voyage to the Bottom of the Sea, Dallas, Men Behaving Badly, Captain N, Hootenanny, ER, Wanda Sykes, Adventures of Superman, Battlestar Galactica, F Troop,
and so many more hot DVD releases.
And they're all deep discounted - for you!
Read more...
Classic TV Shows on DVD?
An extensive catalogue of every classic program available on DVD! See what's available today - with big discounts for you!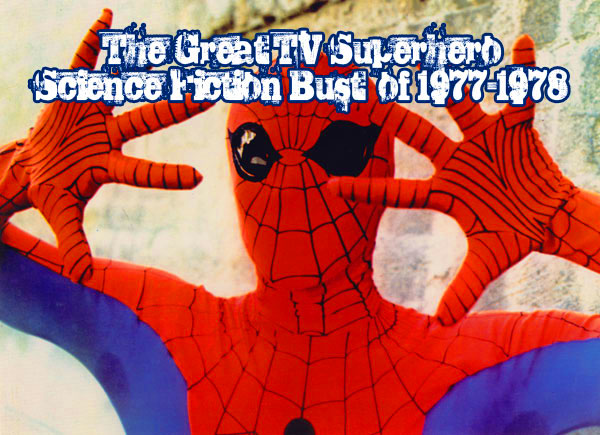 ---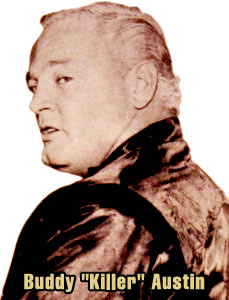 1980's TV Wrestling - Greats and Near Greats!
NOW WITH ADDED RARE VIDEO!
John Hitchcock's look back at the heart of Mid-Atlantic Wrestling - with grapplers known and unknown. Wahoo McDaniel! Ric Flair! Dusty Rhodes! Jim Cornette! Magnum TA! Buddy "Killer" Austin! Johnny Weaver! Johnny Valentine! Harley Race! Dick Murdock! Jimmy Garvin! Nikita Koloff!
Have you ever heard of these guys?!?
Read and watch more...
---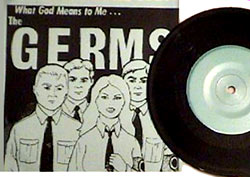 1980's PUNK ROCK
In the early-eighties, young people in Los Angeles were flocking to makeshift clubs in droves to see new, up and coming bands. Live new music, not DJs, was what they craved. These writings provide a sketchy look at the underground club scene in Los Angeles during the time that groups like X, Missing Persons, The Go-Go's, The Minutemen and Wall of Voodoo entered the public consciousness.
Read and see more...
'TVparty is hands down the
best site on the Web for classic TV.'
- Discovery Channel
Please consider a donation
so we can continue this work!

TVparty! is CLASSIC TV
Our 23nd year online!
NEW SECTION:
More Modern TV Shows!
---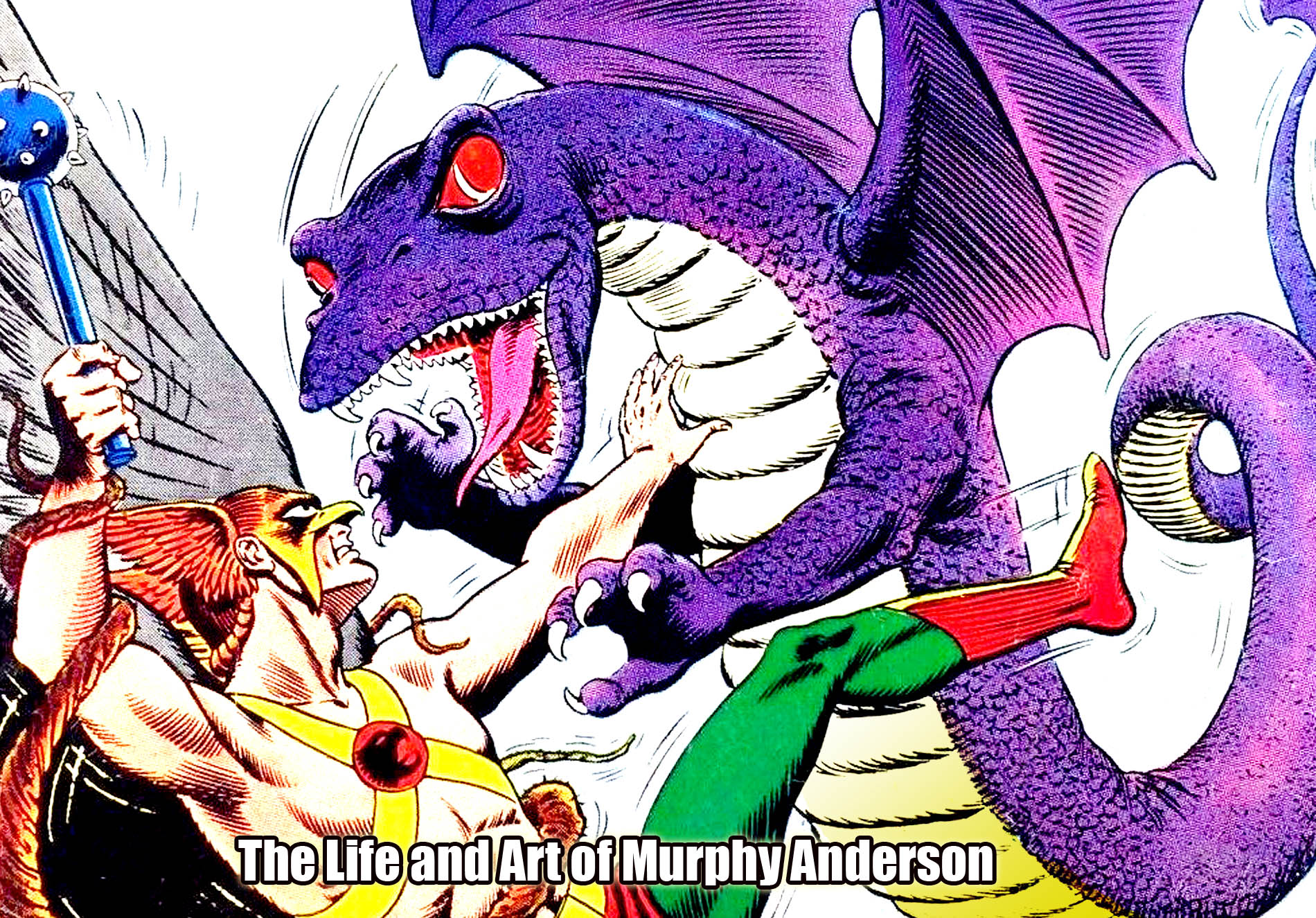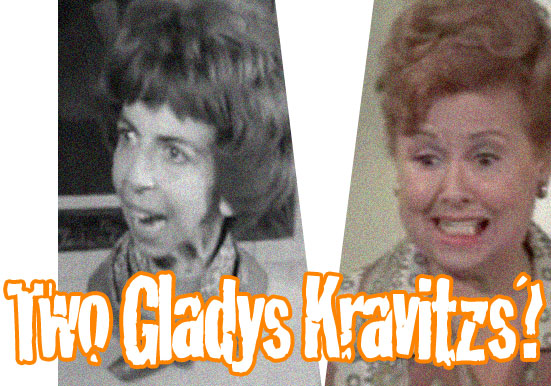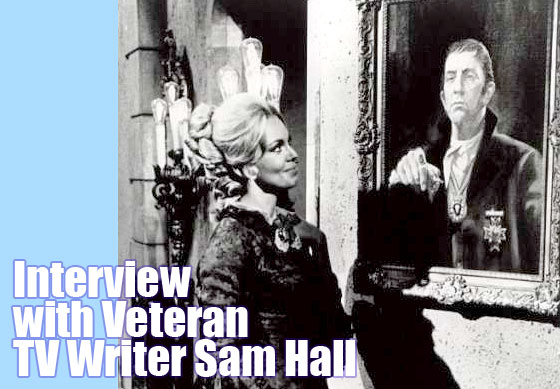 All the latest tv shows by country and genre may be found at The Vore's New 2017 TV Shows section.


TV DVD REVIEWS:
Adam-12 / Godzilla movies
Doris Day Show / Annie Oakley
Gunsmoke / Decoy / Victor Borge
- Peanuts 1960s Specials
---
NEW! TVparty Classic
Television Blog!
Welcome to TVparty.com the internet's premier classic TV Web site featuring your favorite television shows from the golden age of entertainment!
---
- Thank You Mr. President - Helen Thomas At The White House
---
YOU'VE BEEN WANTING THIS!
Amazon Prime - unlimited streaming of your fave TV shows and movies! Get your FREE 30 Day Trial!
---
TV's Greatest Games! Remember the game show boom of the 1970s? We have all your favorite shows!
binary trading at binaryoptionrobotinfo.com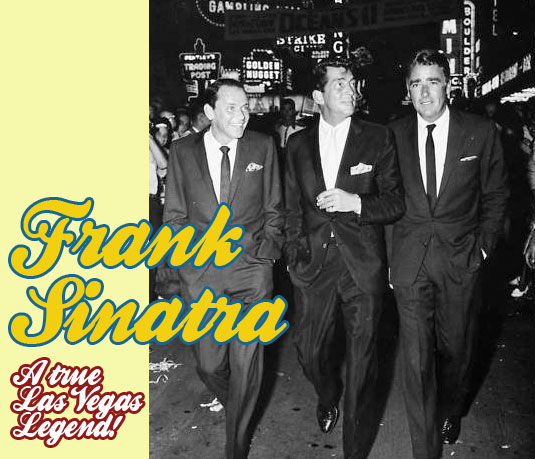 Learn more about playing the best progressive jackpot slots for real money at the best USA online casinos listed on PlaySlots4RealMoney.com
---
MORE CLASSIC TELEVISION:
Gene Roddenberry
1950's TV Shows
1960's Classic Television
1970's Variety Shows
Classic Local TV Shows
Saturday Morning TV
Our huge catalog of
Classic TV Shows on DVD
Now you can own your favorite classic television programs!
---
Classic TV on DVD!
- I'm Dickens He's Fenster
- Designing Women Season 5

---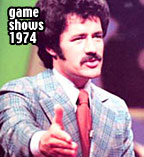 FEATURED CLASSIC TV
GAME SHOWS:
Hollywood Squares
TV Shows on Blu-Ray
TV never looked so great!
---
TV Blog: Tommy Bond / Discovered George Carlin Routine / John Wayne Loves America / Kenneth Williams/2 Questions with Kathy Bates / Sonny & Cher Outakes / My Mother the Car / 1973 CBS Fall Shows /Vivian Vance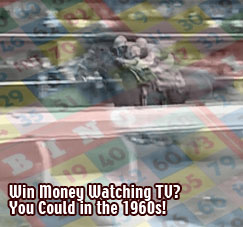 TVparty! Advertising
Privacy Policy
---
- Voyage to the
Bottom of the Sea
---
---
OTHER TV ODDITIES
Saturday Morning Serials
1970s TV Shows
Gene Roddenberry
After Star Trek
Camp Runamuck
---
COMIC BOOKS ON TV
---
"A twisted walk
down memory lane!"
- Sharon Edry, TV Guide
"Top Five Sites! Interviews and articles... are must reads."
- London Sunday Times
"It's too good to be true. Put together by Billy Ingram, TVparty.com has gossip, scandal, sex, singing, dancing, action, drama and celebrities with their 'original parts.''
- LA Times
"An ingenious tribute that elevates the TV past to artlike proportions. Site guru Billy Ingram has compiled features both over-the-top and museum worthy, blissful nostalgia for those born in the '40s or the '80s." A+
- Entertainment Weekly
"Get the inside scoop on all your favorite classic TV shows at TVParty."
- USA Today