Your favorite classic television shows from the golden age of TV!
New in the TVparty Classic TV Blog!
The official trailer for Netflix's reboot of Lost in Space has just dropped and it looks incredible! Debuts on April 13th.

Read more in TVparty's Classic TV Blog!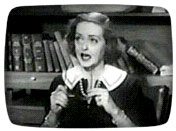 The Bette Davis Show?
Television's early years are one long blur of dizzy dames. The very idea of women in the workplace was usually met with belly-laughs or outright contempt on TV shows. Bette Davis would have none of this! On her program, the women wouldn't be played for laughs - they would be the players.
Read and watch more...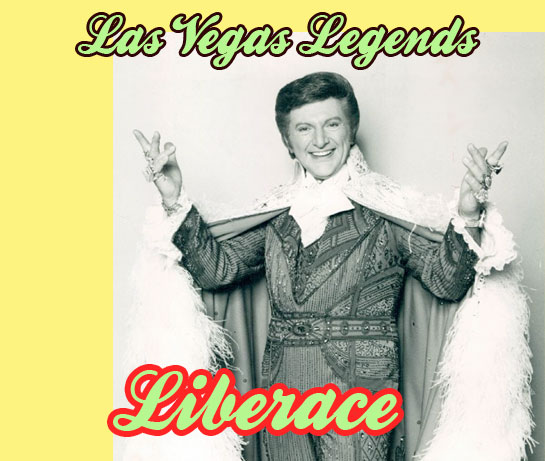 Liberace!
Who can explain the phenomenon that was Liberace? He sold millions of albums, was loved here and abroad... and he became a glittering Las Vegas icon. He had a way with the piano that few before or since have mastered, whether it was playing the classics or contemporary works. The music he created was stunningly gorgeous. Liberace was a frequent guest on TV variety shows and had his own TV series and yearly specials.
Read and watch more...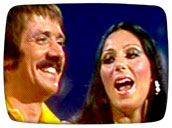 The Sonny and Cher Shows
A lot of press was generated about Cher's exposed belly-button, it had never been done on television before. "There were so many things that were censored - ideas and words," Cher said looking back on the show. "All I know is I got in trouble for showing my belly button, and every time I turned around after I went off the air, all you saw were Cheryl Ladd's boobs."
Read and watch more...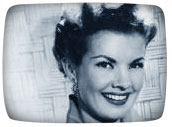 Remember Gale Storm
These past few weeks' bizarre, coincidental hecatomb of celebrity deaths (Michael Jackson, Farrah Fawcett, Ed McMahon), and the media's ongoing coverage of them, no doubt meant that the passing of TV, film and recording star Gale Storm (who died June 26 at age 87) did not receive near the coverage and attention that it deserved. Granted, of course, though Storm was a successful recording artist, she's wasn't Michael Jackson and even she freely admitted that some of her body of work (like her film career) was rather minor and scattershot. But, nevertheless, she was, in her time, a major TV star and, in retrospect, she's an often under-remembered, under-appreciated small screen icon.
Read more...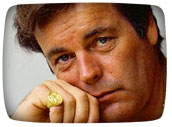 TV Stars with Three Hit Shows?
You see, all of these performers have achieved something rare in TV, a hat trick. That is: starring in three separate hit series. While we would easily suspect such success from such legends as Lucy (with "I Love Lucy," "The Lucy Show" and "Here's Lucy"), others who have "three-peated" (and those who haven't) is a surprising list indeed.
Read and watch more...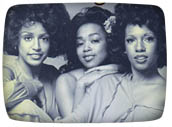 The Supremes - Without Diana
In 1966 and 1967 The Supremes were on the top of the bill at the Flamingo in Las Vegas. In January of 1970 they gave their final performance at the Frontier Hotel, after that Diana Ross embarked on a solo career and was quickly signed to play Las Vegas with her name on the marquee.
Read and Watch more...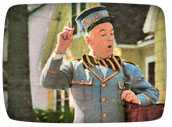 The Merry Mailman - Ray Heatherton
Heatherton made his debut on the small screen in an early video adaptation of Gilbert & Sullivan's H.M.S. Pinafore and The Pirates Of Penzance produced in 1939. "It was for NBC TV," Heatherton recalled. "Harold Sandford was the conductor and Margaret Baum was the soprano. They (the network execs and the producers) were really testing the commercial possibilities of television. "I did the lead in both of them."
Read more...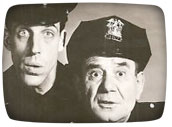 Bizarre Life & Death of Joe E. Ross
Car 54 was dropped after two terms and a few years later Joe E. Ross landed the show I first saw him on, It's About Time, which I loved as a 9 year old. The kooky combo of Joe E. Ross and Imogene Coca was hard to resist. Again his co-workers complained about his loutish behavior and that one season wonder was the comedian's last primetime series.
Read and watch more...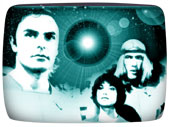 Gene Roddenberry After Star Trek
Entitled to half the profits from Star Trek, this amounted to very little in the early-'70s before the show had yet to fully catch on in syndication. Roddenberry confessed to an interviewer, "For a couple of years our only income was lecture fees I got from colleges where kids still loved Star Trek, even though it was not a commercial success." But soon there were new concepts and attempts to get another sci-fi series off the ground.
Read and watch more...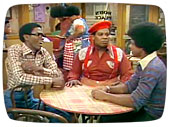 What Happened to What's Happening!!?
"Haywood was a really good kid and Ernest was an excellent actor. Fred Berry was the one to look out for. He could be trouble. He received many of the show's big laughs. Unfortunately, he later had some personal problems that carried over onto the set. After I had left the show, there was a big contract dispute and I was told that Fred was the instigator behind the trouble that followed. He convinced Ernest and Haywood to join him in a strike for more money. Eventually, the producers simply had enough of the boys' antics and they closed the series down."
Read and watch more...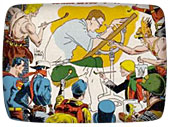 Joe Kubert's late-1960s Comic Book Covers
In the 1940s Joe Kubert was known for illustrating the costumed superhero adventures of Hawkman, Johnny Quick, The Justice Society, The Flash and more.
By the mid-sixties Kubert became primarily known as a war comic artist. Here are Kubert's DC superhero covers from 1966-1970. Now that's obscure!
Read and watch more...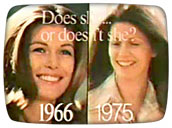 Great TV Commercials of the Early-1970s
Some of the most memorable commercial jingles and catch phrases of all time! "Does she or doesn't she (only her hairdresser knows for sure)," "You're not getting older, you're getting better," "No cat ever walked away from Friskies Buffet," "Kawasaki lets the good times roll," "I don't use soap anymore," "Who's behind those Foster Grants?" ...and so many more!
Read and watch more...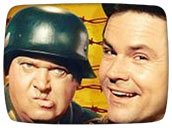 Classic TV on DVD - Archived Reviews!
Tom Jones, Twin Peaks, Stargate Atlantis, Voyage to the Bottom of the Sea, Dallas, Men Behaving Badly, Captain N, Hootenanny, ER, Wanda Sykes, Adventures of Superman, Battlestar Galactica, F Troop,
and so many more hot DVD releases.
And they're all deep discounted - for you!
Read more...
Classic TV Shows on DVD?
An extensive catalogue of every classic program available on DVD! See what's available today - with big discounts for you!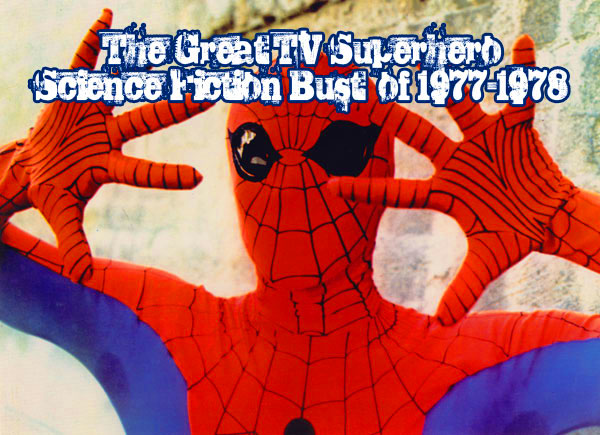 ---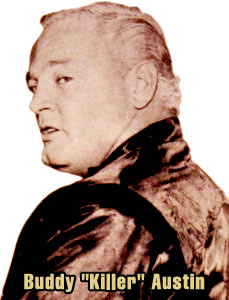 1980's TV Wrestling - Greats and Near Greats!
NOW WITH ADDED RARE VIDEO!
John Hitchcock's look back at the heart of Mid-Atlantic Wrestling - with grapplers known and unknown. Wahoo McDaniel! Ric Flair! Dusty Rhodes! Jim Cornette! Magnum TA! Buddy "Killer" Austin! Johnny Weaver! Johnny Valentine! Harley Race! Dick Murdock! Jimmy Garvin! Nikita Koloff!
Have you ever heard of these guys?!?
Read and watch more...
---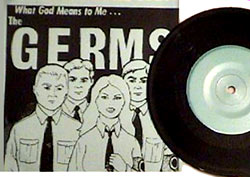 1980's PUNK ROCK
In the early-eighties, young people in Los Angeles were flocking to makeshift clubs in droves to see new, up and coming bands. Live new music, not DJs, was what they craved. These writings provide a sketchy look at the underground club scene in Los Angeles during the time that groups like X, Missing Persons, The Go-Go's, The Minutemen and Wall of Voodoo entered the public consciousness.
Read and see more...
'TVparty is hands down the
best site on the Web for classic TV.'
- Discovery Channel
Please consider a donation
so we can continue this work!

TVparty! is CLASSIC TV
Our 23nd year online!
Welcome to TVparty.com the internet's premier classic TV Web site featuring your favorite television shows from the golden age of entertainment!
NEW SECTION:
More Modern TV Shows!
---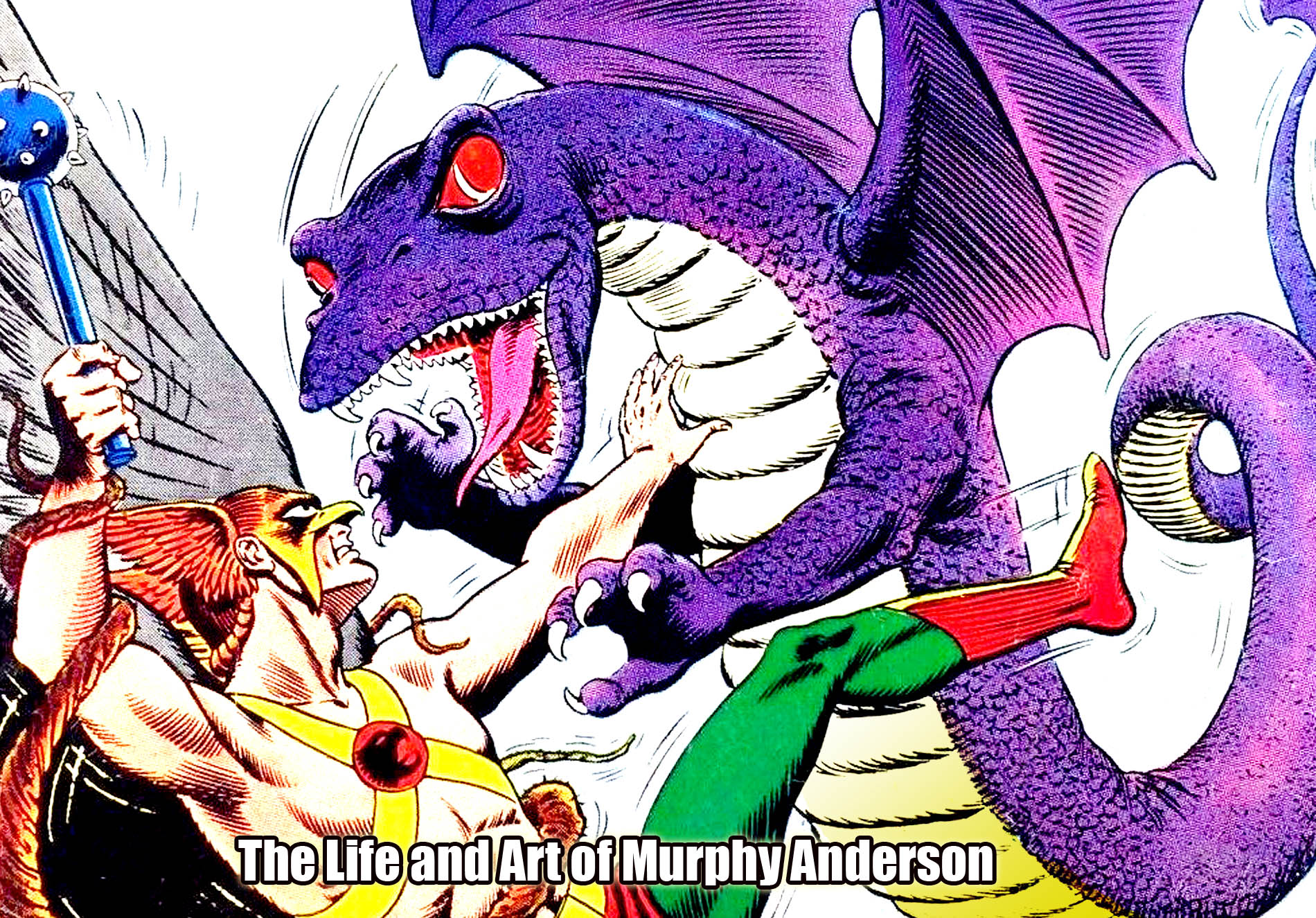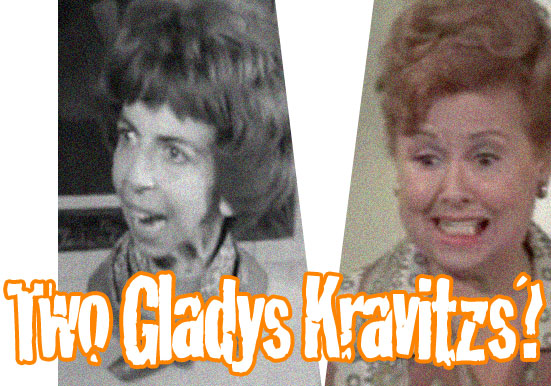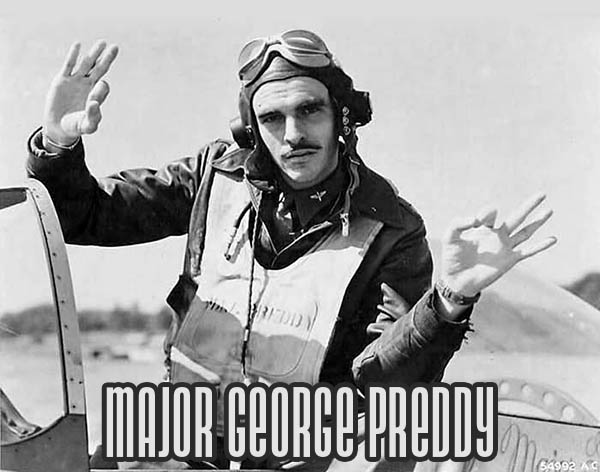 TV DVD REVIEWS:
Adam-12 / Godzilla movies
Doris Day Show / Annie Oakley
Gunsmoke / Decoy / Victor Borge
- Peanuts 1960s Specials
Learn more about playing the best progressive jackpot slots for real money at the best USA online casinos listed on PlaySlots4RealMoney.com
---
NEW! TVparty Classic
Television Blog!
---
- Thank You Mr. President - Helen Thomas At The White House
---
YOU'VE BEEN WANTING THIS!
Amazon Prime - unlimited streaming of your fave TV shows and movies! Get your FREE 30 Day Trial!
---
TV's Greatest Games! Remember the game show boom of the 1970s? We have all your favorite shows!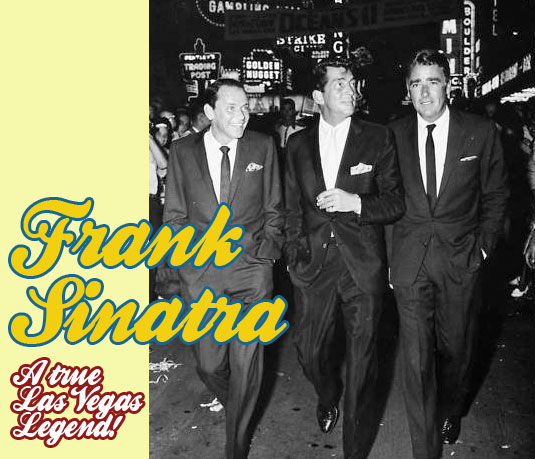 ---
MORE CLASSIC TELEVISION:
Gene Roddenberry
1950's TV Shows
1960's Classic Television
1970's Variety Shows
Classic Local TV Shows
Saturday Morning TV
Our huge catalog of
Classic TV Shows on DVD
Now you can own your favorite classic television programs!
---
Classic TV on DVD!
- I'm Dickens He's Fenster
- Designing Women Season 5

---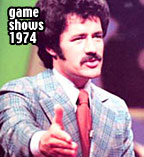 FEATURED CLASSIC TV
GAME SHOWS:
Hollywood Squares
TV Shows on Blu-Ray
TV never looked so great!
---
TV Blog: Tommy Bond / Discovered George Carlin Routine / John Wayne Loves America / Kenneth Williams/2 Questions with Kathy Bates / Sonny & Cher Outakes / My Mother the Car / 1973 CBS Fall Shows /Vivian Vance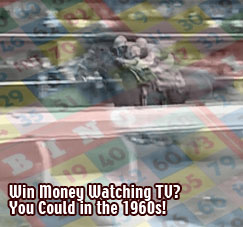 TVparty! Advertising
Privacy Policy
---
- Voyage to the
Bottom of the Sea
---
---
OTHER TV ODDITIES
Saturday Morning Serials
1970s TV Shows
Gene Roddenberry
After Star Trek
Camp Runamuck
---
COMIC BOOKS ON TV
---
"A twisted walk
down memory lane!"
- Sharon Edry, TV Guide
"Top Five Sites! Interviews and articles... are must reads."
- London Sunday Times
"It's too good to be true. Put together by Billy Ingram, TVparty.com has gossip, scandal, sex, singing, dancing, action, drama and celebrities with their 'original parts.''
- LA Times
"An ingenious tribute that elevates the TV past to artlike proportions. Site guru Billy Ingram has compiled features both over-the-top and museum worthy, blissful nostalgia for those born in the '40s or the '80s." A+
- Entertainment Weekly
"Get the inside scoop on all your favorite classic TV shows at TVParty."
- USA Today