TVparty! is CLASSIC TV
Our 25th year online!
Welcome to TVparty.com the internet's premier classic TV Web site featuring your favorite television shows from the golden age of entertainment!
---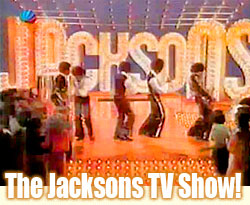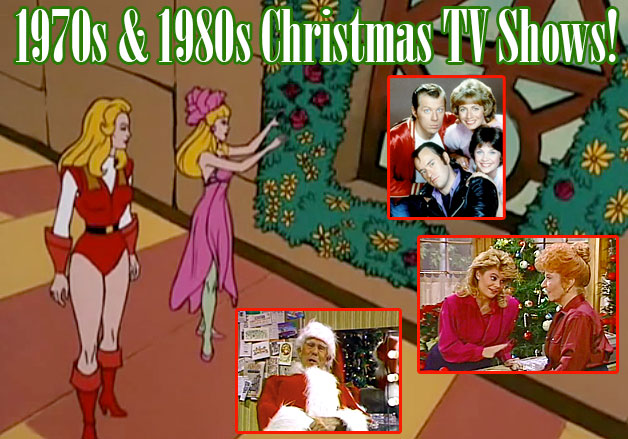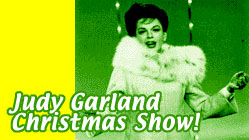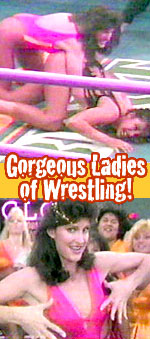 TV DVD REVIEWS:
Adam-12 / Godzilla movies
Doris Day Show / Annie Oakley
Gunsmoke / Decoy / Victor Borge
- Peanuts 1960s Specials
---
NEW! TVparty Classic
Television Blog!
---
---
YOU'VE BEEN WAITING
FOR THIS!
Amazon Prime - unlimited streaming of your fave TV shows and movies! Get your FREE 30 Day Trial!
---
TV's Greatest Games! Remember the game show boom of the 1970s? We have all your favorite shows!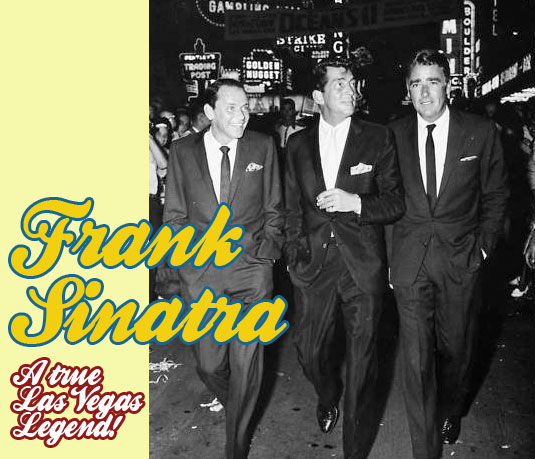 ---
MORE CLASSIC TELEVISION:
Gene Roddenberry
1950's TV Shows
1960's Classic Television
1970's Variety Shows
Classic Local TV Shows
Saturday Morning TV
Our huge catalog of
Classic TV Shows on DVD
Now you can own your favorite classic television programs!
---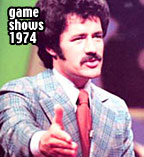 FEATURED CLASSIC TV
GAME SHOWS:
Hollywood Squares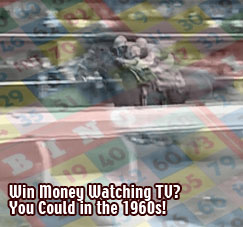 TVparty! Advertising
Privacy Policy
---
---
COMIC BOOKS ON TV
---
"A twisted walk
down memory lane!"
- Sharon Edry, TV Guide
"Top Five Sites! Interviews and articles... are must reads."
- London Sunday Times
"It's too good to be true. Put together by Billy Ingram, TVparty.com has gossip, scandal, sex, singing, dancing, action, drama and celebrities with their 'original parts.''
- LA Times
"An ingenious tribute that elevates the TV past to artlike proportions. Site guru Billy Ingram has compiled features both over-the-top and museum worthy, blissful nostalgia for those born in the '40s or the '80s." A+
- Entertainment Weekly
"Get the inside scoop on all your favorite classic TV shows at TVParty."
- USA Today

New in the TVparty Classic TV Blog!
Loved the Beefsteak sandwich!!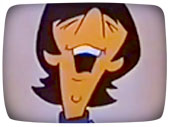 Saturday Morning TV Shows - 1967
With Batman the hottest show in primetime the networks rolled out an extravaganza of bizarre superheros for their Saturday morning line-up. After The New Beatles and American Bandstand on ABC the network scored a hit with Where the Action Is, a teen music show featuring the hottest acts in the country. With video highlights!
Read and watch more...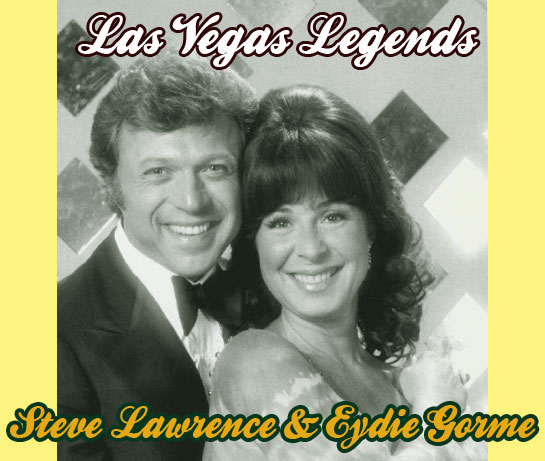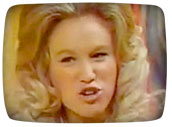 Mary Kay Place Albums of the 1970s
Mary Kay Place was one of a handful of stars who made television worth watching in 1976-77. As the second banana on the weeknight syndicated soap opera satire Mary Hartman Mary Hartman (Jan. 1976-May 1977) she walked away with the series in the same way Flo stole Alice out from under Linda Lavin. Place's character, dippy aspiring country singer Loretta Haggers, was one of TV's symbiotic moments - bright script writing brought to vivid life by an actress perfectly suited to her role. Portrayed with a hesitantly sweet but staggering niavete, every scene was rich with comedy gold when Loretta was in the mix. So much so that Mary Hartman herself became irrelevant to the series.
Read and watch more...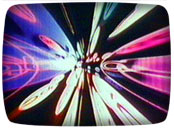 Origin of the TV-Movie
Not only was the animated opening sequence to the ABC Movie of the Week a magnificent graphic achievement (and precursor to modern computer animation) but the 30-second teasers forever redefined motion picture advertising. We'll show you some of the best examples from the seventies.
Read and see more...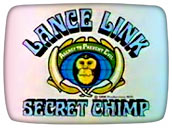 Lancelot Link, Secret Chimp
'I Created Lance Link' takes you behind the minds behind the show, it's a fascinating look into the makings of a classic show and an intimate glimpse into the lives of two of TV's greatest comedy writers. The film was shot at the home of Stan Burns, where he and Mike Marmer relate one funny anecdote after another about the chimp series.
Read and watch more...

Betty White on Don Rickles
This is what Betty White says about working with Don Rickles: "I've known him for years, we've been friends for years but the first time I worked with him was, we did the movie version of 'Dennis the Menace.' And he would start the day, in the morning, instead of saying 'Good morning' to me he'd say 'I hate animals!'".
Read and watch more...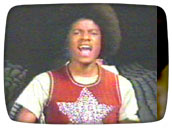 Saturday Morning Shows 1971
1970 was a very good year for network Saturday morning revenues, so 1971 brought a continuation of the shows that were working - along with remakes of proven series from the past. All three networks started giving in to pressure from parent groups to offer more educational, and less violent programs. For the most part, they are all flops.
Read and watch more...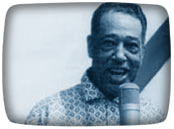 One of Duke Ellington's Final TV Appearances
In the spring of 1970, former Ellington vocalist Joya Sherrill became the first African/American female to host a kid's TV show. Until now, no tapes of those shows were known to exist, but we uncovered two rare examples - including an episode of 'Time For Joya' featuring Sir Duke.
Read and hear more...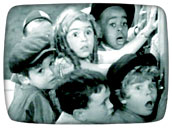 America's Early Child Stars
The Little Rascals were often portrayed as orphans or neglected kids, dirt-scratching urchins roaming the neighborhood with unattended babies and an unleashed pit bull. Carefully avoiding the police and truant officers attempting to coral them back into school, the gang is plagued by vagrants, burglars, carnival workers, larcenous circus midgets, snotty rich kids and drunken monkeys. Whatever happened to those kids?
Read and watch more...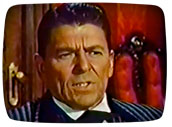 Ronald Reagan's Last Dramatic Role
Despite giving up the acting profession - and his TV hosting duties - to serve as the governor of California in 1967, there was a special episode of Death Valley Days broadcast that same year that featured Reagan as the lead actor - it was his last dramatic role.
Read and watch more...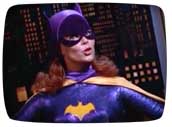 Best of Batgirl 1967-68
The most popular character on the show, besides the Dynamic Duo, was Catwoman but she couldn't be on every week so the producers asked DC comics to come up with a heroic Catwoman so Batgirl debuted in Detective Comics # 359 in 1967. (As opposed to the earlier Batgirl, a minor character from the 1950s.)
Read and watch more...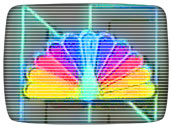 Dear NBC...
Let TVparty remind you how your network went from last place to first in the 1980s - it was done with bold programming, innovative promos and some of the catchiest jingles ever recorded. Must-see for every NBC exec in 2019!
Read and watch more..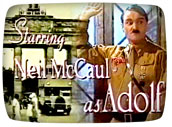 Heil Honey, I'm Home!
It's Heil Honey, I'm Home, the trials and domestic travails of Adolph Hitler and Eva Braun, a not-so-typical suburban couple. The program was presented as if it were an unearthed sitcom from the 1950s. In a nod to that classic sitcom cliche, the first storylines centered around Eva being unprepared for Hitler's important business associate (Neville Chamberlain) coming for dinner and the couple's new neighbors dropping in unexpectedly. The neighbors just happen to be Jewish. WATCH IT FOR YOURSELF AFTER THE JUMP!
Read and watch more...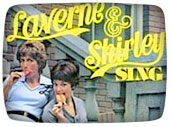 They Made an Album?!?
Yes, most of us are already aware that the likes of William Shatner, John Travolta and various "Brady" kids have all had their dreams of musical greatness and have all put out albums of their warblings at one time or another. But… they are far from alone in the world of surprising others who have also attempted to parlay their notoriety or fame in one field into the world of the recording arts.
Read and hear more...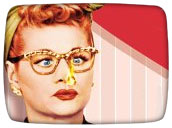 Classic TV on DVD!
Stargate Atlantis, Voyage to the Bottom of the Sea, Dallas, Men Behaving Badly, Captain N, Hootenanny, ER, Wanda Sykes, Adventures of Superman, Pride & Prejudice, Battlestar Galactica, F Troop, Cheyenne, and so many more new to DVD. And they're all deep discounted - for you!
Read more...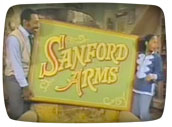 Sanford Arms
When CBS attempts to save Two and a Half Men without the show's star Charlie Sheen they are not going into uncharted territory. NBC faced the same dilemma when they lost Redd Foxx, the star of their number one sitcom Sanford & Son in 1977. The result, Sanford Arms, was a true debacle and one of the first programs cancelled that fall.
Read and watch more...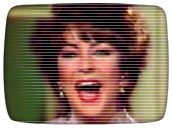 Outrageous Outtakes!
WARNING: harsh language! When Elizabeth Taylor was on the set of General Hospital she was just having toooo much fun. It's been said that the ultimate Diva was hyped up on pills and/or booze - that might explain her behavior - or was she just the happiest person on Earth!?! Her co-stars seemed none too happy.
Read and watch more...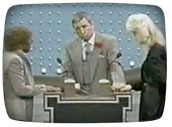 Hilarious Game Show Bloopers!
Sure to give you a laugh, here are a bunch of bloopers from TV game shows from around the world. I'm not sure what's dumber, the shows themselves or the contestants!
Read and watch more...
Classic TV Shows on DVD?
An extensive catalogue of every classic program available on DVD! See what's available today - with big discounts for you!
---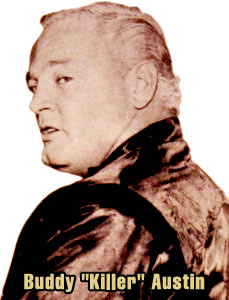 1980's TV Wrestling - Greats and Near Greats!
NOW WITH ADDED RARE VIDEO!
John Hitchcock's look back at the heart of Mid-Atlantic Wrestling - with grapplers known and unknown. Wahoo McDaniel! Ric Flair! Dusty Rhodes! Jim Cornette! Magnum TA! Buddy "Killer" Austin! Johnny Weaver! Johnny Valentine! Harley Race! Dick Murdock! Jimmy Garvin! Nikita Koloff!
Have you ever heard of these guys?!?
Read and watch more...
---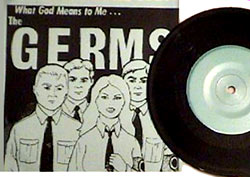 1980's PUNK ROCK
In the early-eighties, young people in Los Angeles were flocking to makeshift clubs in droves to see new, up and coming bands. Live new music, not DJs, was what they craved. These writings provide a sketchy look at the underground club scene in Los Angeles during the time that groups like X, Missing Persons, The Go-Go's, The Minutemen and Wall of Voodoo entered the public consciousness.
Read and see more...

Hit Shows of the Seventies: Hitchhiker's Guide to the Galaxy / Gene Roddenberry in the 1970s / 1977-1978 Superhero & Science Fiction TV Shows / Funniest SNL Skit Ever! / Henry Winkler on His Happy Days Audition / Patrick Duffy of Dallas Interview / Wonder Woman Leaves Paradise Island / Best Season of Dallas Ever? / TV Show Book Tie-Ins / 1972 Jackie Robinson Interview / Dr. Strange 1978 TV Movie / Kathy Garver Interview / Space: 1999 / Mary Kay Place Albums of the 1970s / The Supremes - Mary Wilson vs Diana Ross / Remembering Ken Berry / Bruce / Caitllyn Jenner? / Billy Crash Craddock Interview / Bill Cosby - WTF?!? / Alex Baldwin On His TV and Film Roles / Top Ten Sitcoms of the 1970s / James Cameron Made No Money for Titanic / Ed McMahon Drunk on the Air! / Dallas vs Eight is Enough / 1974 MAD Magazine TV Special - Never Aired! / When Lucy Got Fired / Partridge Family and Brady Bunch at Kings Island theme park 1972-73 / Jack Benny's Last Tonight Show 1974 / Ed Asner Interview / Freddy's Nightmares TV Series / Emmy Award Multiple Winners / Nathaniel Taylor aka Rollo Lawson / Mary Kay Place Albums of the 1970s / That Girl & TV's Single Working Women / Can You Identify These Stars? / Betty White vs Joan Rivers / Sonny Comedy Revue / Star Trek Animated / Dark Shadows / Hal Linden Interview / Dark Shadows Movies / Dark Shadows Novels / The Night Stalker / One of the Funniest Carol Burnett Show Skits Ever / Fred 'The Hammer' Williamson / Johnny Carson interviews Lucille Ball / Dawn Wells / Betty White : An Appreciation / Bette Davis' 2 Best Interviews 1971 / Barbara Eden Interview / Gavin McLeod / Spider-Man 77 / The Next Step Beyond / The Music Dark Shadows / 1970 TV Shows / Mike Connors Remembered / Mike Wallace, Virginia Graham & Jim Longworth / Dick Clark / Woody Allen Hosts Tonight Show 1971 / Carson Tonight Show / Alan Alda Interview / Jackie Gleason Show / 1973 TV Shows / Thriller / Post Modern Sitcoms / Elvis in Greensboro / Remembering Dick Van Patten / TV Dating Shows / The Jacksons TV Show / Fall Previews of the 70s / Lance Link, Secret Chimp / Star Wars Holiday Special / Alias Smith and Jones / 1977 Year in Review / Top Ten 1970-76 / The Rockford Files / All in the Family / Sam Hall (Dark Shadows) Interview / Actor Ed Nelson / Death of Archie / Battlestar Galactica / Wonder Woman / Network Jingles / Class of '74 / Happy Days / Good Times / Mr. Bill / Dinah! / Maude / Doris Day Show / Pamelyn Ferdin Interview / The Bicentennial Minute / Jingles & Catch Phrases of the 1970s / Early Cable TV 1970s / TV commercials for Women / TV Moms / Country Music TV Shows of the 1960s & 1970s / Betty White Show / Ron Palillo / Shirley Jones Interview / Tom Bosley / Rodney Dangerfield / How Sanford & Son Ended / Sanford & Son Spin-Off Grady / Great Memoirs / Virginia Graham Show / The "N" Word on TV / 10 Classic Comedy Routines You Have To Laugh At Before You Die / Hollywood Squares / 1970's Teen Idols & The Hudson Brothers / TV Stars with 3 Hit Shows / The Rookies / Unsold Pilots / Jackie Cooper / The Good Guys / Match Game / Make Room For Granddaddy / Mannix & Gail Fisher / Bette Midler in the 1970s / Bonus 1970's Stuff: Silent Star Marion Mack / Biff Burger / 1970s Fast Food Chains / Latin Casino / Beverly Hills Supper Club Fire / 1970's Daytime Talk Shows / The Fess Parker Show / Brady Bunch Sex Dungeon? / Love, Loss & What I Watched
'TVparty is hands down the
best site on the Web for classic TV.'
- Discovery Channel