New in the TVparty Classic TV Blog!
1959 Macy's Thanksgiving Parade:

Read more in TVparty's Classic TV Blog!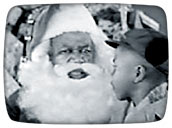 TV's First Christmas Classic!
The 1952 Amos 'n' Andy Christmas episode was one of TV's first holiday themed broadcasts - based on a script that had been performed yearly for more than a decade on network radio's most popular program. This moving tradition began in 1940 with an episode that revolved around Amos sitting by his daughter's bedside and explaining the Lord's Prayer to her. It was a powerful and touching moment, perfectly capturing that simpler, religiously inspired Christmas spirit that prevailed decades ago.
Read and watch more...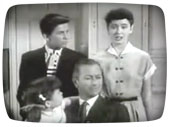 1960s TV Thanksgiving
Jump back in time for a nostalgic look at Thanksgiving as it was portrayed on TV in the super-sixties.
Read and watch more...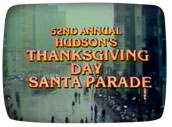 BONUS: Thanksgiving TV Shows / Thanksgiving Day Parade TV History / Thanksgiving TV Cartoon Specials of the 1970s /WPIX Thanksgiving Day TV Specials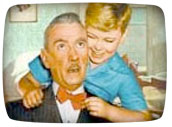 The Original Mr. Belvedere
These feature films starred the impeccably prissy Clifton Webb as Mr. Belvedere, it's the most well-rounded character of his career and a rare starring role for this popular supporting actor. The first, Sitting Pretty directed by Walter Lang, is a riot as this erudite genius, who has seemingly been everywhere and done everything, goes to work as a live-in nanny for a typical American family so he can secretly write a tell-all book. Pretty modern concept, huh? Robert Young and Maureen O'Hara co-starred.
Read and watch more...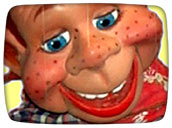 The Most Negative Political Campaign of All?
He was the perfect presidential candidate: likeable, youthful and opinionated. So what if his handlers jerked him around like a puppet on a string? That was part of his charm. The candidacy was one for the history books; never before had someone from the world of television strived for the presidency. L. Wayne Hicks reports, you decide.
Read and watch more...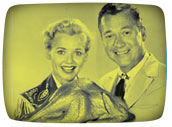 Sky King
"Out of the blue of the western sky comes... Sky King!" Nabisco's kid friendly cowboy in the air was popular for two decades on the weekends - and years before that on radio. Likable stars Kirby Grant and Gloria Winters were matched with believable scripts, stark desert scenery and exciting aerial shots.
Read and watch more...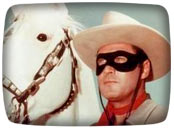 The Lone Ranger
"I believe that to have a friend, a man must be one. That all men are created equal and that everyone has within himself the power to make this a better world."
Read and watch more...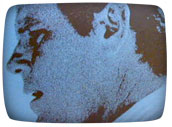 Jack Sheldon!
Jack Sheldon - you may not recognize the name but you'll recognize his voice from those wonderful Schoolhouse Rock segments from Saturday mornings. My favorite of his was 'Conjunction Junction' but there were others - like perhaps the most well-known of the bunch, 'How a Bill Becomes a Law.'
Read and watch more...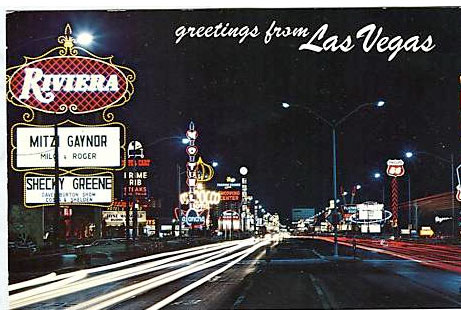 Las Vegas and the Mob!
From a Vegas entertainer: The entertainers and folks I know who worked in Las Vegas pre-1980 liked it better than what came after, When the big hotel chains muscled in on Sin City the mobsters, even with the skim, didn't have the money to compete. They were eventually marginalized and Vegas became a corporate playground.
Read and watch more...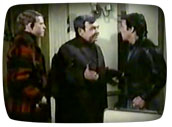 Classic Sitcom Christmas Episodes
Families, not television, is what Christmas is all about. But can we help it as children growing up in America that many of our warmest family Christmas memories are wrapped around watching something on television?
Read and watch more...

1970's Christmas TV Shows
Journey back to the polyester decade to see what boomer kids were watching during the Holidays with loads of video clips from classic shows, many unseen in decades.
Read and watch more...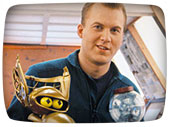 Kevin "Servo" Murphy discusses MST 3K
With the release of the sixteenth volume of collections of "Mystery Science Theater 3000" (MST 3K) episodes excited me even more than the prior 15 collections because it provided a chance to interview series star Kevin Murphy. This was the equivalent of a Trekker getting to speak with Shatner.
Read more...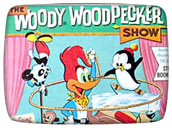 Woody Woodpecker's
Television Anniversary
October 3 marks the anniversary of the 1957 debut of The Woody Woodpecker Show. Actor and veteran animator Walter Lantz created and produced Woody Woodpecker, Andy Panda, Chilly Willy, Foolish Fables cartoons for movie goers of the 1930s and '40s. He decided to bring his pint size bird with the machine gun beak and his friends to the small screen in 1957 after making a deal with Leonard Goldenson and the heads of ABC.
Read more...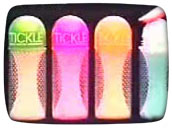 Classic Commercials for Women
From the very beginning of the ad age, women became a key strategic focal point for advertisers. The polyester decade in particular played host to some of the most memorable and wildly successful ad campaigns of all time. All too often, early TV advertisements aimed at "the weaker sex" were condescending and simplistic. The women's movement in the sixties was one factor leading advertisers to rethink the methods they were using to reach an increasingly important market segment.
Read and watch more...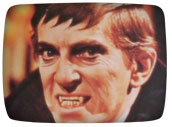 The Dark Shadows Movies
House of Dark Shadows stands as perhaps the most effective TV adaptation to the big screen until Star Trek II the Wrath of Khan came along in 1982. The daytime soap opera Dark Shadows struggled to find an audience before Jonathan Frid joined the cast as Barnabas Collins. This happened in 1967 just after Batman ignited in primetime; both Frid and Adam West became instant pop icons. Perhaps it was the success of the Batman movie that prompted MGM to green light a film version of Dark Shadows four years later.
Read and watch more...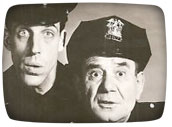 Bizarre Life & Death of Joe E. Ross
Car 54 was dropped after two terms and a few years later Joe E. Ross landed the show I first saw him on, It's About Time, which I loved as a 9 year old. The kooky combo of Joe E. Ross and Imogene Coca was hard to resist. Again his co-workers complained about his loutish behavior and that one season wonder was the comedian's last primetime series.
Read and watch more...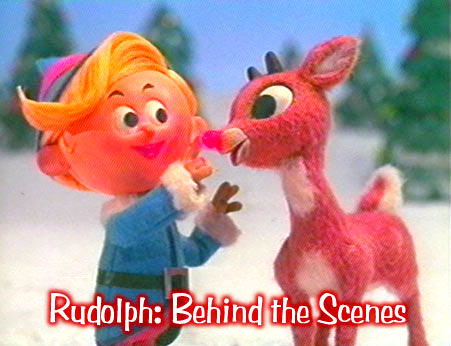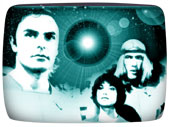 Gene Roddenberry After Star Trek
Entitled to half the profits from Star Trek, this amounted to very little in the early-'70s before the show had yet to fully catch on in syndication. Roddenberry confessed to an interviewer, "For a couple of years our only income was lecture fees I got from colleges where kids still loved Star Trek, even though it was not a commercial success." But soon there were new concepts and attempts to get another sci-fi series off the ground.
Read and watch more...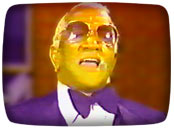 The Redd Foxx Comedy Hour
"I remember it well because it was my first national television debut and I truly loved Redd. We had some real good talks and I met some really super artists. This was a huge springboard for me. I got a holding contract from ABC and a costarring role in a pilot at Paramount Studios. I was 27 years old then and I am a happy 52 now."
Read and watch more...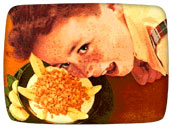 Saturday Morning
Commercials (1960-1970)
"The only thing more existentially disturbing than the Trix Rabbit is the way kids used to torment Sonny the Cuckoo Bird with his obvious psychological addiction to Cocoa Puffs."
Read and watch more...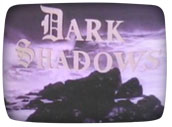 1960's Soap Opera Themes
The Edge of Night came on CBS in the afternoons so this is the Soap Opera theme I remember best as a young kid, just getting home from school. It reminds me of laundry being done and dinner on the stove (the kids ate early at our house). There's something eerie about this theme, the show had a dark undertow and a generally seedy nature. And then there was Dark Shadows.
Read and watch more...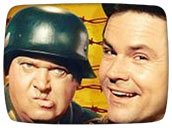 Classic TV on DVD - Archived Reviews!
Tom Jones, Twin Peaks, Stargate Atlantis, Voyage to the Bottom of the Sea, Dallas, Men Behaving Badly, Captain N, Hootenanny, ER, Wanda Sykes, Adventures of Superman, Battlestar Galactica, F Troop,
and so many more hot DVD releases.
And they're all deep discounted - for you!
Read more...
Classic TV Shows on DVD?
An extensive catalogue of every classic program available on DVD! See what's available today - with big discounts for you!
---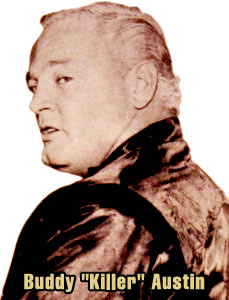 1980's TV Wrestling - Greats and Near Greats!
NOW WITH ADDED RARE VIDEO!
John Hitchcock's look back at the heart of Mid-Atlantic Wrestling - with grapplers known and unknown. Wahoo McDaniel! Ric Flair! Dusty Rhodes! Jim Cornette! Magnum TA! Buddy "Killer" Austin! Johnny Weaver! Johnny Valentine! Harley Race! Dick Murdock! Jimmy Garvin! Nikita Koloff!
Have you ever heard of these guys?!?
Read and watch more...
---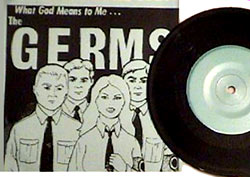 1980's PUNK ROCK
In the early-eighties, young people in Los Angeles were flocking to makeshift clubs in droves to see new, up and coming bands. Live new music, not DJs, was what they craved. These writings provide a sketchy look at the underground club scene in Los Angeles during the time that groups like X, Missing Persons, The Go-Go's, The Minutemen and Wall of Voodoo entered the public consciousness.
Read and see more...
'TVparty is hands down the
best site on the Web for classic TV.'
- Discovery Channel
Please consider a donation
so we can continue this work!

OF INTEREST TO CLASSIC TELEVISION LOVERS!

More than 94% of TV viewers use their mobile phones while watching TV. Find out what many of them are doing at smartphonecasinos.co.uk.

You will find the best online casinos in Canada without any trouble!

One Of The Funniest Carol Burnett Show Skits Ever

Best casino sites with UK licence are featured on Casinopilot.co.uk. Visit website and read comprehensive reviews with expert recommendations!

Some of the Best Judi Kartu Online Games

If you are searching for great casino sites you should check casivo.co.uk for more information

The Latin Casino in Cherry Hill

Get 25% off coupons for video services like Netflix, Hulu, Vimeo.

Psychic Punk Rocker
Taylor Bays


This great new oral history of the Go-Go years in Las Vegas and beyond is not like gambling at the best online casinos but it's close!

How to Calculate the Cost of a Casino Bonus

Top TV Show Themed Video Slots

Beside all the things related to your TV, we also recommend not to forget about another classy object: the boombox. Here you can find details on the best boombox, buying guides, product suggestion and more.

If you prepare a trip with your loves ones you need to be prepared. Beside other things we recommend to not forget your truck tent

The Simpsons: Our Top 7 Musical Guest Appearances

TELEVISION, ENTERTAINMENT, TV DATING, GAMES, & CABLE TV:

JOE KUBERT'S 1960s
SUPERHERO COMIC COVERS!

Top Five Slots Based on TV Shows

More Thanksgiving on TV
in the 1950s

Richard Crenna & The Real McCoys

Game Show Bloopers
Hilarious outtakes and blunders from The Dating Game, The Newlywed Game & more!

Claim the best no deposit free spin offers at freespinsnodeposituk.com

Be entertained from the comfort of your TV's armchair after you review the best Canadian Online Casinos

What to Cook if You're Ever Invited to Come Dine With Me

You could play Bingo on TV? Yep!

If you want to gamble you should check out this website for all casino sites available.

Best Video Streaming Service—Finding the Right Content Mix for Your Living Room

Frank & Dean - Why They Got Along

Click here for Beach Wedding Dresses http://www.awbridal.co.uk/beach-wedding-dresses-uk/

Book Reviews: Encyclopedia of Television / The Complete Encyclopedia of Television Programming

If you enjoy classic TV shows then why not try online slots and win real money.

TV Shows on DVD
Classic TV to go!

The Rat Pack Golddiggers
of Las Vegas!
Their casino showroom career started out as a big gamble!
TVparty! is CLASSIC TV
Our 24th year online!
Welcome to TVparty.com the internet's premier classic TV Web site featuring your favorite television shows from the golden age of entertainment!
---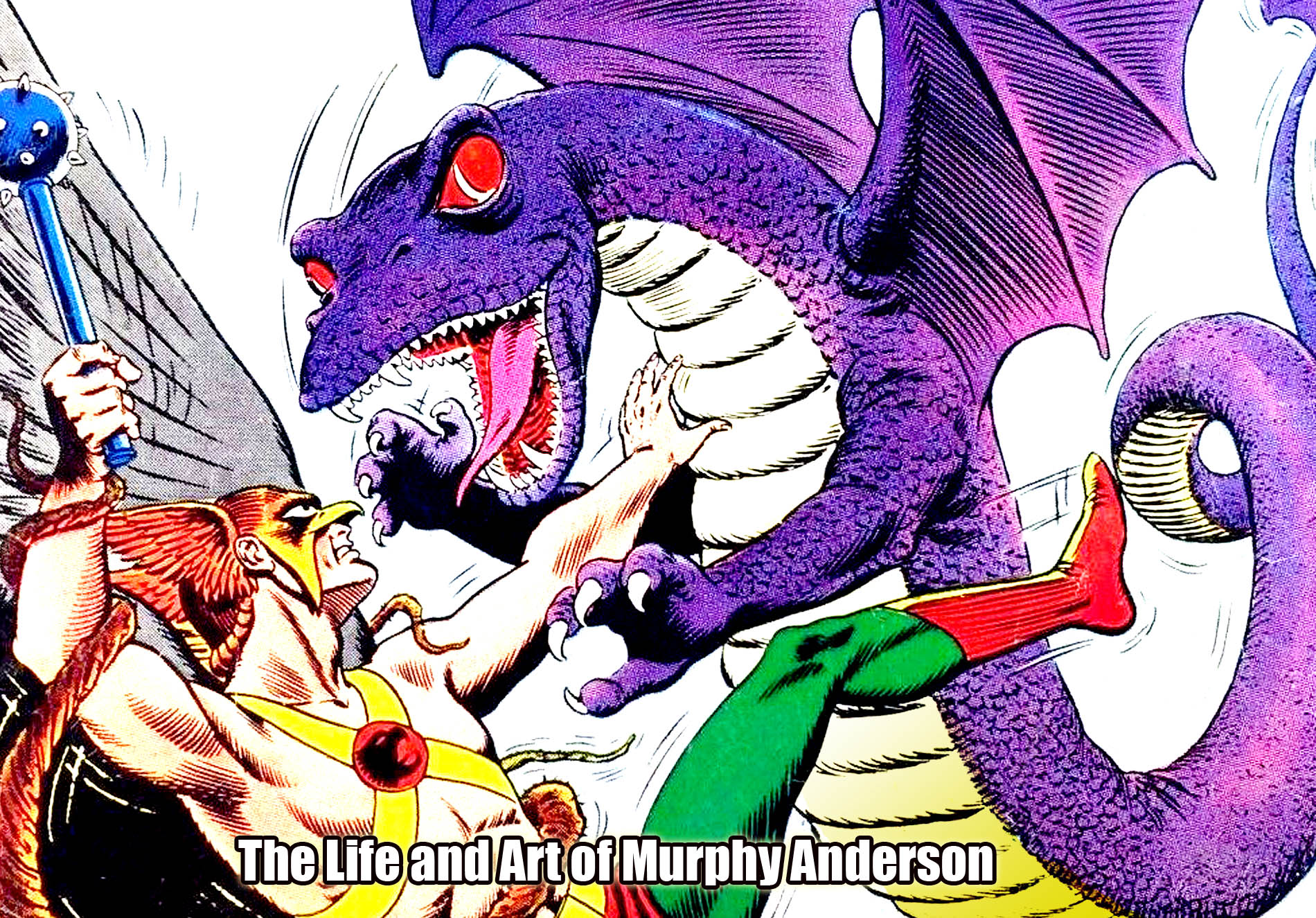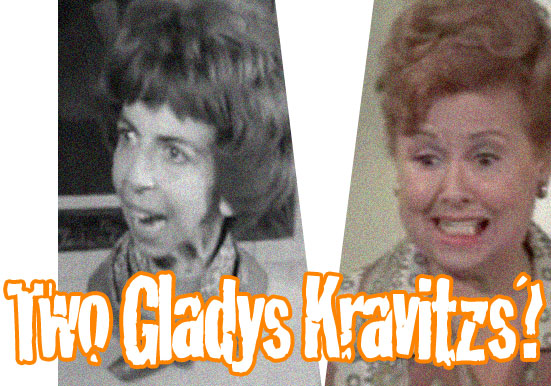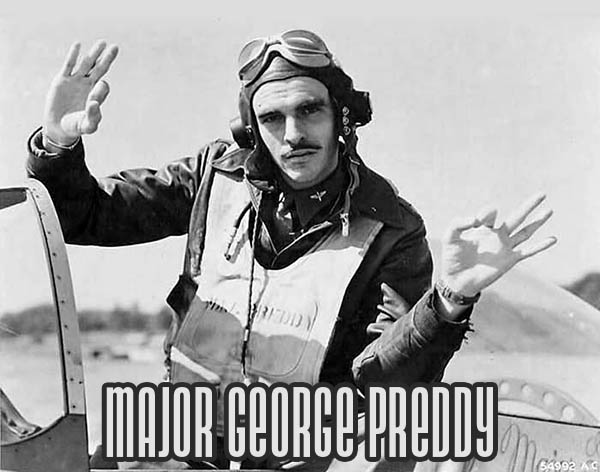 TV DVD REVIEWS:
Adam-12 / Godzilla movies
Doris Day Show / Annie Oakley
Gunsmoke / Decoy / Victor Borge
- Peanuts 1960s Specials
Learn more about playing the best progressive jackpot slots for real money at the best USA online casinos listed on PlaySlots4RealMoney.com
---
NEW! TVparty Classic
Television Blog!
---
- Thank You Mr. President - Helen Thomas At The White House
---
YOU'VE BEEN WANTING THIS!
Amazon Prime - unlimited streaming of your fave TV shows and movies! Get your FREE 30 Day Trial!
---
TV's Greatest Games! Remember the game show boom of the 1970s? We have all your favorite shows!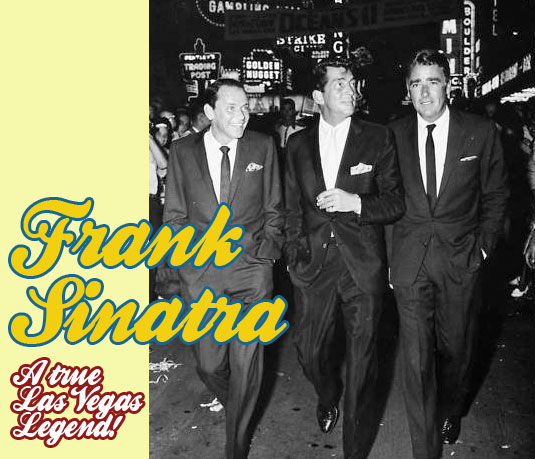 ---
MORE CLASSIC TELEVISION:
Gene Roddenberry
1950's TV Shows
1960's Classic Television
1970's Variety Shows
Classic Local TV Shows
Saturday Morning TV
Our huge catalog of
Classic TV Shows on DVD
Now you can own your favorite classic television programs!
---
Classic TV on DVD!
- I'm Dickens He's Fenster
- Designing Women Season 5

---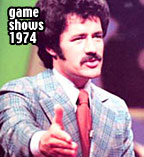 FEATURED CLASSIC TV
GAME SHOWS:
Hollywood Squares
TV Shows on Blu-Ray
TV never looked so great!
---
TV Blog: Tommy Bond / Discovered George Carlin Routine / John Wayne Loves America / Kenneth Williams/2 Questions with Kathy Bates / Sonny & Cher Outakes / My Mother the Car / 1973 CBS Fall Shows /Vivian Vance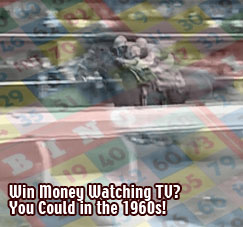 TVparty! Advertising
Privacy Policy
---
- Voyage to the
Bottom of the Sea
---
---
OTHER TV ODDITIES
Saturday Morning Serials
1970s TV Shows
Gene Roddenberry
After Star Trek
Camp Runamuck
---
COMIC BOOKS ON TV
---
"A twisted walk
down memory lane!"
- Sharon Edry, TV Guide
"Top Five Sites! Interviews and articles... are must reads."
- London Sunday Times
"It's too good to be true. Put together by Billy Ingram, TVparty.com has gossip, scandal, sex, singing, dancing, action, drama and celebrities with their 'original parts.''
- LA Times
"An ingenious tribute that elevates the TV past to artlike proportions. Site guru Billy Ingram has compiled features both over-the-top and museum worthy, blissful nostalgia for those born in the '40s or the '80s." A+
- Entertainment Weekly
"Get the inside scoop on all your favorite classic TV shows at TVParty."
- USA Today