The New Adventures of Batman- In this series, Batman, Robin and Batgirl battle various villians in Gotham City. Complicating things however is the presence of Batmite, a other-dimensional imp who considers himself the biggest fan of Batman and insists on helping him, regardless of whether Batman wants it or not.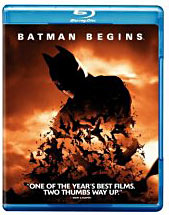 Batman Begins explores the origins of the Batman legend and the Dark Knight's emergence as a force for good in Gotham. In the wake of his parents' murder, disillusioned industrial heir Bruce Wayne (Christian Bale) travels the world seeking the means to fight injustice and turn fear against those who prey on the fearful.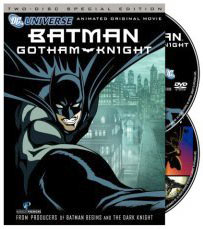 Batman Gotham Night Acclaimed screenwriters including David Goyer (Batman Begins), Josh Olson (A History of Violence) and Alan Burnett (Batman The Animated Series) join forces with revered animation filmmakers on six spellbinding chapters chronicling Batman's transition from novice crimefighter to Dark Knight.