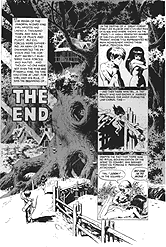 #7 May 15, 1978
I asked Wood about the black and white magazine 1984. Published in 1978 by Warren, the first two issues had stories illustrated by Wally Wood.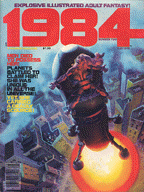 It turns out that those two stories were meant to be one long Wizard King story for an all Wally Wood magazine, and it sat on a shelf for years until Jim Warren broke the story up and had it rewritten in more of a 'Heavy Metal' style for 1984.
In other words, they tried to make it as vulgar as possible. Wood was unaware the story(s) had been published until people mentioned it to him.
I was one of the knuckleheads who wrote him and told him that I liked them. It was a beautiful story originally,
Wood published the story in its original form in the Woodwork Gazette.