---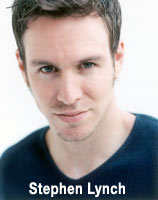 Comedy Central Presents Stephen Lynch
Comedy Central Presents Dan Cummins
Comedy Central will be bombarding you with new stand up specials this month, look for new shows from Stephen Lynch and Dan Cummins debuting tomorrow (Friday) night.
Stephen Lynch's musical tour de force through his demented psyche begins with a heaping hunk of blasphemy followed by even more sacrilegious tuneage along with peppy songs about dating white girls, loving Nazis, wishing for his grandfather's death, and a cute ditty about Satan (more blasphemy). But it works. This guy can really write some funny tunes and he has the vocal chops to pull it off.
This is not one for the nuns but it is bright and fresh, a terrific way to spend a half hour. Lynch is currently starring in the new Broadway musical, The Wedding Singer.
Stephen Lynch's show is followed by 30 entertaining minutes with Dan Cummins, a sardonic, low key Loki who shares his cutting observations on life and relationships - the usual. Is he funny? Yeah, you won't be rolling in the aisles but there are plenty of chuckles.
Both of these shows deliver enough laughs to forget that your favorite shows are gone-baby-gone until VH Day (Victory in Hollywood).
Look for the Stephen Lynch and Dan Cummins specials starting Friday night, January 11th at 10:00 & 10:30pm.
---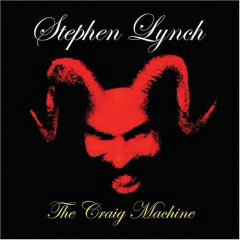 About the Artist:
Stephen Lynch has enraged the witless and convulsed the enlightened…all in the sweetest tone of voice, with the most sensitive guitar picking on record since Gordon Lightfoot. He thinks of himself as a serious singer/songwriter. His inspirations, when he began playing guitar and writing songs, were people like Paul Simon and Joni Mitchell. "I've always admired people who can tell a story with a simple song," he explains. "You don't need much more than a guitar or a piano and a voice. That's what I've responded to, even when I was a kid. Even now, I like to think that both Joni and I are expressing some sort of truth -- hers might be just a little deeper, that's all."
Stephen's radio appearances have become the stuff of legend ("He's radio gold," Greg Hughes, a.k.a. Opie of The Opie and Anthony Show, told The New York Times.) He blew the lid off of Comedy Central Presents in 2000 by racking up higher ratings than almost every other episode of the show. Then came the CDs: A Little Bit Special (2000), recorded in a Brooklyn basement, snatched up with no discernible promotion by thousands of fans, and labeled "an instant comedy classic" by CD-Now, Superhero (2002), a pastiche of recordings made live at five different gigs around New York, and due out October 4th 2005 "The Craig Machine".

Product Description:
On October 4, 2005, Stephen released his third CD of new material, "The Craig Machine" (What Are Records). The CD was recorded live at Symphony Space in New York City.

Number of Discs: 1
Format: Explicit Lyrics, Live
Label: What Are Records
ASIN: B000AOEN0Y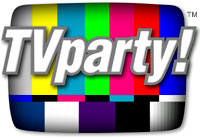 TVparty! for TV on DVD!
---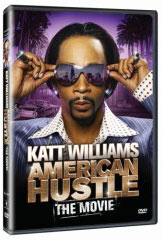 Katt Williams American Hustle: The Movie
Product Description:
Stand-up comedian Katt Williams (FRIDAY AFTER NEXT) stars in this feature-length comedy. The film follows Katt as he takes a trip to Hollywood, where he hopes to break into the movie industry. But Katt's dreams lie in tatters when he is cast in increasingly ridiculous and stereotyped roles, so he remembers where his real loyalties lie, and sets off on a stand-up comedy road trip. Mayhem and a lot of laughs ensue as Katt and friends meet some weird and wonderful people on their travels.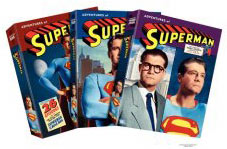 Everything you're looking for is here:
Shop Amazon's New Kindle Fire