Roman Polanski: Wanted and Desired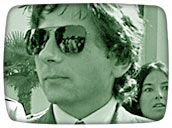 Monday, June 9th, HBO will air one of the most compelling documentaries of the last decade.
How much do you remember about the 30 year old Roman Polanski case? You may recall that the legendary director's wife and unborn child were murdered by the Manson cult and that he subsequently fled the country after pleading guilty to having sex with an underage girl.
There was so much more to the case, however, and the many conflicting layers of misunderstanding are meticulously peeled away by filmmaker Marina Zenovich in Roman Polanski: Wanted and Desired, a joint venture between HBO Documentaries and ThinkFilm (Born Into Brothels, Murderball).
Veering from tragedy to travesty and back again, this straightforward, deeply disturbing film is one punch in the gut after another, keeping you on the edge of your seat by way of wild video juxtapositions (the film won the editing award at Sundance) and bombshell revelations around every corner.
Zenovich has folded in a wealth of revelatory archival footage from the period (this case was a media circus on a massive scale, as you can imagine) alongside numerous revealing modern day interviews with those intimately involved - including the young victim, the police officer that arrested him, Hollywood players, Polanski's lawyer, the prosecutor, even the judge's mistresses.
HBO has a slate of new documentaries airing every Monday night from June 9th until August 25th including Thank You Mr. President: Helen Thomas at The White House, Ganja Queen, and Baghdad High. If they're as good as this one it's going to be a sizzling summer on HBO!
Roman Polanski: Wanted and Desired can be seen beginning Monday, June 9th on HBO. Don't miss it.
---
---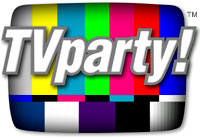 New TV Show Reviews
Reviewed by Billy Ingram,
as seen on VH1, Trio and Bravo.
Auto huren makes it possible to compare all car rental companies all over the world!
Compare the top sellers of Instagram followers on Buy instagram followers reviews!
An overwiew of guides and gutscheincode with the best tips and tricks to save money! on Ebookers.

HBO Documentary Films Presents
ROMAN POLANSKI: WANTED AND DESIRED
Premiering June 9
Roman Polanski survived the murders of his wife and unborn son to continue his career as one of cinema's most celebrated directors. Yet in 1977, his reputation in America was derailed by a sordid Hollywood scandal involving a 13-year-old girl – and a bizarre legal case presided over by a judge whose actions led Polanski to flee America. This Sundance Award-winning documentary reopens a complex and controversial case 30 years later – challenging many of the myths which have built up around it.
Roman Polanski: Wanted and Desired features exclusive interviews with many of the key players including Polanski's now-grown victim, Samantha (Gailey) Geimer (who forgave the director in 1997), former Assistant DA Roger Gunson (who tried the case), and his defense attorney, Douglas Dalton, who breaks his silence of 30 years to reveal the extraordinary backstage maneuvers by Judge Laurence J. Rittenband.