Factory
Spike TV has a new improvised 6 episode series that they hope will be a blue collar version of The Office. It's an attempt to capture the lives of four way too ordinary working guys from Strangers With Candy co-creator Matt Rouse. Strangers With Candy I liked a lot, this one's a soaking wet dog.
The show stars Michael Coleman, David Pasquesi (both from Curb Your Enthusiasm but I don't remember them despite having seen every episode at least twice), Jay Leggett (In Living Color), and Matt Rouse. It's a production of 3 Arts Entertainment, the folks who bring us The Office and It's Always Sunny in Philadelphia, so how did this one go so wrong?
Nothing particularly funny happens and there's no comedy dialogue to speak of, these guys are no funnier than any random group of people you might encounter on the street. It's the kind of comedy that the actors in the series will howl with laughter at how clever they are while viewers like you and I are left with a expression of boredom.
It's merely an aimless, poorly directed, sparsely written, meandering mess with all too familiar setups and predictable pitter pat dialogue. Just guys standing around or walking around talking. Talking, talking, talking yet having not a damn thing to say. You could call it a drama if anything interesting happened.
I'll give the producers credit for one thing - the show is every bit as tedious as working in a factory.
Factory debuts Sunday, June 29th at 10pm on Spike TV.
---
---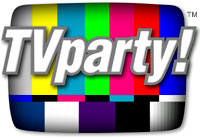 New TV Show Reviews
Reviewed by Billy Ingram,
as seen on VH1, Trio and Bravo.
Auto huren makes it possible to compare all car rental companies all over the world!
Compare the top sellers of Instagram followers on Buy instagram followers reviews!
An overwiew of guides and gutscheincode with the best tips and tricks to save money! on Ebookers.
Everything you're looking for is here:
Shop Amazon's New Kindle Fire