---
UNHITCHED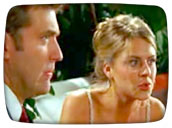 Fox has a number of scripted shows to roll out in March that they've been holding back, no doubt to stretch out a season interrupted by the you know what.
The long anticipated Farrelly brothers (Something About Mary, Shallow Hal) project Unhitched is an off-beat, bawdy comedy that starts out with one of the main characters getting ass raped by a chimp and descends into a series of chaotic but funny situations involving a prostitute, the boss' daughter, and the Boston Celtics.
Craig Bierko, Rashida Jones (The Office), Shaun Majumder (Harold & Kumar Go to White Castle) and Johnny Sneed star as four shallow, thirty something singles that hang out - well, like the guys did on Friends.
Revolving around the dating life of these hapless singles, Unhitched is a pleasing diversion that should fit well with Fox's powerhouse Sunday night line-up. I got quite a few laughs out of this new show. While the show goes too often for easy laughs - heck, they almost always go for the quick laughs - at least there are some chuckles.
The lead characters possess enough charm to push the thing along, it's at least as funny as the Farrelly's feature film efforts. For what that's worth, I'm not much of a Farrelly fan, in my opinion Shallow Hal would have worked much better at a half an hour.
You'll be pleased to know the second episode is even better than the first, Unhitched looks like a winner to me.
Unhitched debuts Sunday, March 2nd at 9:30 EST/PT.
Actors
CRAIG BIERKO
RASHIDA JONES
JOHNNY SNEED
SHAUN MAJUMDER
Director / Executive Producer
PETER amd BOBBY FARRELLY
Executive Producer
BRADLEY THOMAS
BRAD JOHNSON
MIKE SIKOWITZ
"UNHITCHED" – FACT SHEET
ON-AIR Sundays, 9:30 PM-10:00 PM ET/PT
ORIGINATION: Los Angeles, CA
CONCEPT: Single-camera comedy revolving around four single friends who must navigate the tricky waters of once again dating in their 30s.
SERIES PREMIERE: March 2, 2008
STARRING: Craig Bierko (Jack "Gator" Gately)
Rashida Jones (Kate)
Johnny Sneed (Tommy)
Shaun Majumder (Dr. Freddy Sahgal)
PRODUCED BY: 20th Century Fox Television in association with Conundrum Entertainment and Watson Pond Productions
EXECUTIVE PRODUCERS: Bobby Farrelly
Peter Farrelly
Bradley Thomas
Brad Johnson
Mike Sikowitz
CO-EXECUTIVE PRODUCERS: Chris Pappas
Michael Bernier
Matt Silverstein
David Jeser
Kristin Newman
TELEPLAY BY (pilot): Chris Pappas
Michael Bernier
Kevin Barnett
STORY BY: Michael Bernier
Chris Pappas
DIRECTED BY (pilot): Bobby and Peter Farrelly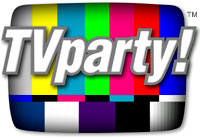 TVparty! for TV on DVD!
Auto huren makes it possible to compare all car rental companies all over the world!
Compare the top sellers of Instagram followers on Buy instagram followers reviews!
An overwiew of guides and gutscheincode with the best tips and tricks to save money! on Ebookers.
UNHITCHED
(Sundays, 9:30-10:00PM ET/PT)Dating in your 20s is like going to the farmers' market – if you get there early, there's plenty of fruit, all ripe, juicy and yours for the taking. But dating in your 30s is like getting there at closing time. The remaining fruit has been sitting in the sun all day. It's been dropped, squeezed and handled by a thousand different people.
From the creatively fruitful minds of the Farrelly Brothers ("Something About Mary," "Dumb & Dumber," "Stuck on You"), UNHITCHED follows a group of newly single friends living in Boston and learning the painful lessons of starting over in their 30s. They'd all love to get remarried, if they could just find their true loves.
JACK "GATOR" GATELY (Craig Bierko) is a charismatic, optimistic guy who never expected to be single again. But now that he is, he's determined to make the best of it until he finds "the one."
Joining Gator in bachelorhood redux are his best friends: thrice-divorced TOMMY (Johnny Sneed), the founder and brewmaster of an upstart microbrewery, who has a voracious appetite for food, beer and women; and DR. FREDDY SAHGAL (Shaun Majumder), a successful surgeon who can execute a triple bypass in his sleep, but is all thumbs when it comes to the opposite sex.
Rounding out the group is KATE (Rashida Jones), a smart, successful attorney who handled all three of the boys' divorces. Having just turned 30, Kate finds herself dumped after a seven-year engagement and reluctantly joins the guys in negotiating the treacherous waters of dating. With Kate owning the brownstone next to Gator's, this pair, over time, may find that "the one" is just a brick wall away.
UNHITCHED is a 20th Century Fox Television production in association with Conundrum Entertainment and Watson Pond Productions. Bobby and Peter Farrelly directed the pilot and serve as executive producers. Bradley Thomas, Brad Johnson and Mike Sikowitz are executive producers. Chris Pappas and Michael Bernier are co-executive producers.
<
Everything you're looking for is here:
Shop Amazon's New Kindle Fire
Shop Amazon's New Kindle Fire