Big Ideas For A Small Planet
There'a a new series on the Sundance Channel that I'm liking quite a bit - Big Ideas For A Small Planet. Past shows have taken us behind the scenes at Google and Lexus, showing how their green technology saves natural resources, and highlighted gadgets that folks like us can use to cut energy consumption. There were some surprising revelations for me, ways to save big bucks on the electric and water bill. Tonight the focus is on animals - endangered species, local animal shelters, pet food, and their impact on our interconnected lives.
Animal lovers will especially enjoy tonight's half-hour - wait until you see the difference between a new, modern animal shelter facility and the kind we've been used to. People who look after unwanted animals are a special breed and this episode highlights the many challenges they face. And this show may make you think twice about the food you feed your pet.
Tuesday, June 24th / 9:00pm e/p
"Big Ideas for a Small Planet: Animals"
Animals don't generate carbon footprints like we do, but having furry friends living among us is not without ecological impact. From zoos to shelters to pampered pets, this episode will explore how animals' diets and living environments are increasingly reflecting the "green-ness" of their human guardians.
Sundance Channel also has a Big Ideas contest going on here.
The winner will be awarded a cash prize of $10,000 to help make their "Big Idea" a reality as well as a private green audit by "Big Ideas for a Small Planet" subject Current Energy. Four runners up will receive a Sundance Channel Green VIP Bag.
---
---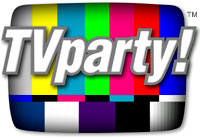 New TV Show Reviews
Reviewed by Billy Ingram,
as seen on VH1, Trio and Bravo.
Auto huren makes it possible to compare all car rental companies all over the world!
Compare the top sellers of Instagram followers on Buy instagram followers reviews!
An overwiew of guides and gutscheincode with the best tips and tricks to save money! on Ebookers.
Everything you're looking for is here:
Shop Amazon's New Kindle Fire