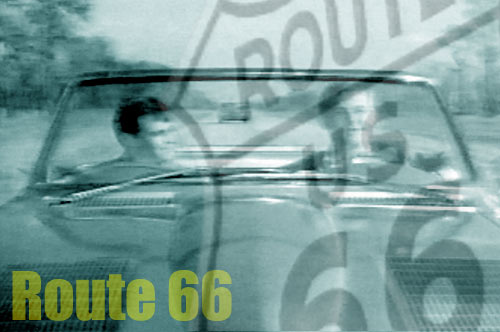 by
Billy Ingram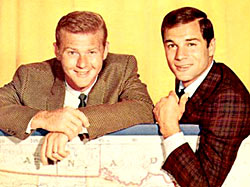 Filmed on location all over the United States, along the course of the famous highway (and beyond), Route 66 debuted on October 7, 1960.

The premise was simple: ernest, privileged and sheltered Tod Stiles' (Martin Milner) father dies and leaves him a shiny new Corvette but little money; he and his buddy Buzz Murdock (George Maharis), who grew up in Hell's Kitchen, take off in the car to discover America, in search of adventure and enlightenment. There were no other co-stars, just guest stars and guest cities.

/ / / Classic TV Blog / / / TV Shows on DVD / // TV on BLU-RAY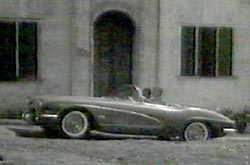 If Star Trek was meant to be "Wagon Train in space," then Route 66 was Wagon Train in a rag top.
Along the way the guys encounter outcasts and ordinary people entangled in conflicts - eventually traveling to almost every city along the run of the highway.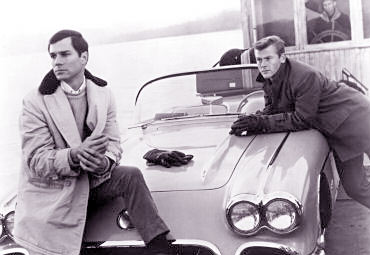 It took a traveling crew of 50 people, two brand-new baby-blue (later brown) Corvettes, two tractor trailers and other assorted vehicles to film this series, one of the largest mobile film operations in TV history.
"Most of the guys don't like it because they're away from home too long," George Maharis noted in 1960, "but I love it because I'm a bachelor."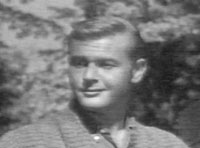 The series itself was standard low-key anthology drama with the occasional exceptional script. It was the changing locales and exotic personalities that helped to keep things interesting, that and conversations in the 'vette like this one from an early episode:
Buzz: "How many guys do you know who have knocked around like we have and still make it pay?"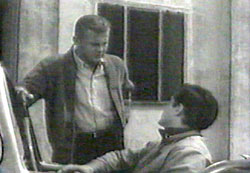 Tod: "Oh, we sure make it pay. Almost lynched in Concord, drowned in Grand Isle, beat up in New Orleans, blown away by a dust storm in Kanab, arrested in Spare Falls. Our trouble is we have no status."
Buzz: "Who wants status? You've got status, you've got strings. You've got strings, you're a puppet. Who wants to be a puppet? Besides, it's the times that's bugging you, Tod, that's what it is, just the times."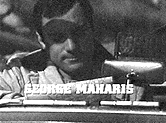 George Maharis played the stronger and more interesting character, with a street-wise stance that served as a counter-weight to Milner's mostly strident portrayal. The scripts that centered around Maharis were usually more entertaining, and would occasionally tackle controversial topics - racism down South and union busting up north for instance.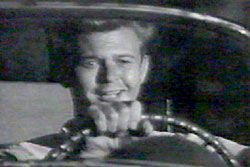 "George and I have romances, but neither of us ties up with a girl," Milner revealed to the Chicago Daily Tribune in 1960. "After all, the car in which we are riding is a two-seater so we have no room to tote a steady girl friend from one town to another."
According to the 1963 issue of Movie Screen Yearbook, "Marty had been the master of 'underplaying' - his style of acting was low key, subdued. So was George's, but Marty felt, for the sake of the script, that there should be a contrast between them and that if anybody came on strong it should be Maharis and not himself. Maharis didn't see it that way." This led to conflicts between the two early on.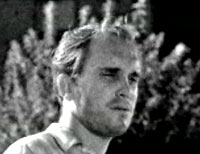 Route 66 produced many excellent hours of television, utilizing acclaimed directors like Sam Peckinpah and Arthur Hiller; featuring a galaxy of guest stars like Rod Steiger, Martin Sheen, Buster Keaton, Robert Redford, and a young Robert Duvall in a fairly realistic (for the time) portrayal of a heroin addict. In that episode ('Birdcage on my Foot'), it was revealed that Buzz had his own experiences with drugs in the past, surely the first regular TV character to make such an admission.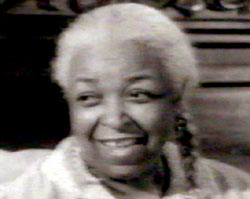 There was a particularly strong episode, filmed in Pittsburgh, which aired on October 6, 1961. It guest-starred the legendary vocalist / actress Ethel Waters as a dying blues singer who asks Tod and Buzz to pull together her old band for one last gig together.
The story revolved around Buzz and Tod's search around the country for the old timers through the jazz and be-bop clubs. Some of the finest jazz players around in 1961 - Jo Jones, Roy Eldridge, Bill Gunn and Coleman Hawkins - made up the band in this episode. Ethel Water's performance was a powerful one, earning her an Emmy nomination that year, the first such nomination ever for a black actor.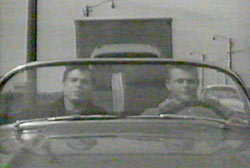 On that second season episode, the guys let it be known why they were still on the road. "You see, were sorta looking for a place where we really fit," Buzz explained. "A kind of niche for ourselves. You know? But, until then, we'll just sorta keep looking and moving."
Despite the soul-searching, what was left unexplained was how the guys bagged a brand new model Corvette every season.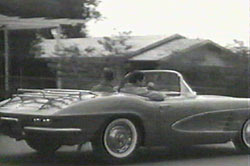 George Maharis was forced to leave the series temporarily due to a nasty case of hepatitis in the spring of 1962, well into filming the show's third season. With Buzz unexpectedly sidelined, Tod continued the journey alone for a handful of episodes.
When Maharis returned, he reportedly lashed out at everyone on the set, blasting producers for being insensitive to his recovery and accusing co-star Martin Milner of allowing stardom go to his head. "Maharis and I got along fine," Milner told TV Guide in 1963, "until I found out he didn't like me."
With the program earning solid but hardly spectacular ratings, producers suspected Maharis was threatening to quit as a ploy to renegotiate his contract; they wouldn't budge so Buzz just disappeared. The show's co-creator and head writer Stirling Silliphant stated at the time, "I think Maharis is impatient to get on with his own career. He has had no regard for this company, his co-star, Marty Milner, and the 50 or 60 other people on the show."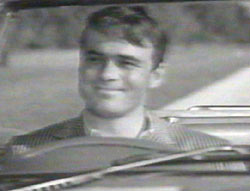 Glenn Corbett stepped into the role of Tod's new best buddy Lincoln Case beginning with episodes airing in March of 1963. The focus of the show remained primarily on Martin Milner as the new guy became more of a supporting player.
Maybe it seemed strange to everyone that Tod was traveling around the country with Buzz for two and a half years and now he's coming 'round again to some of the same cities with another guy who looks just like him; the series went on for only another year after the switch.
"We knew when George left the show it was over," executive producer Herb Leonard was quoted as saying, "but we had our audience and the sponsor renewed us for the next season. Eventually, though, the audience got bored. It's really sad, when you think about the show's potential."
Route 66 was canceled in September of 1964 - as good as it was, the show may have lasted a couple of extra years just on the strength of the brilliant theme music by Nelson Riddle.
Martin Milner went on to great success in 1968 portraying police officer Pete Malloy for 7 years on Adam-12 and later as a DJ in San Diego.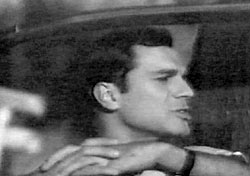 George Maharis released several albums between 1962 and 1966 (scoring a Top-40 hit with "Teach Me Tonight") but never landed another successful series after Route 66. He starred in The Most Deadly Game for a half-season in 1970 on NBC, appeared in several motion pictures, TV movies and was a frequent guest on game shows in the early-1970s. He was one of the first stars to pose nude for Playgirl (in the second issue, July, 1973).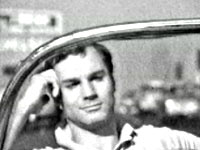 Maharis made headlines when he was busted in 1974 for engaging in a sex act with a male hairdresser in a public bathroom in LA; he had been arrested previously on a charge of lewd conduct after propositioning a vice-squad officer in a Hollywood restaurant restroom in 1967 but, hey, that could happen to anybody.