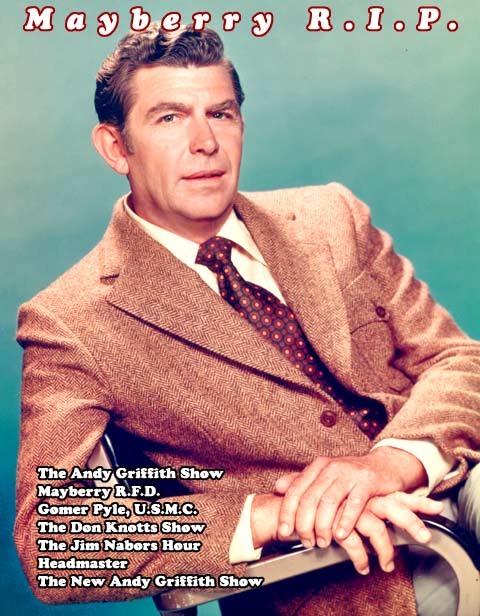 The Andy Griffith Show: Part One / /The Andy Griffith Show: Part Two
The Andy Griffith Show: Part Three / / The Andy Griffith Show: Part Four
The Andy Griffith Show: Part Five

1970-1971
If you were a fan of The Andy Griffith Show, the 1970-71 season was the best of times and the worst of times.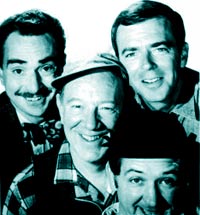 There were four Andy Griffith-related programs to chose from - Mayberry, RFD was returning for a third season, Jim Nabors, Ronnie Schell & Frank Sutton were back for year two of The Jim Nabors Hour and Don Knotts launched his new variety show on NBC.
And, seemingly best of all, Andy Griffith was back on CBS with a new comedy-drama - Headmaster.
Despite a proliferation of Griffith-related shows, all was not well in TV's favorite small town. Mayberry RFD underwent major changes in year three.
STORY CONTINUES - AFTER THIS AD FOR VIDEO DOWNLOADS:
---
---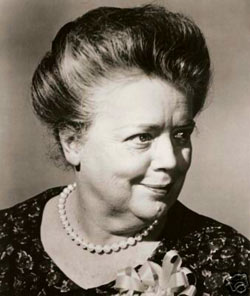 There was a new producer, Bob Mosher (former producer of Amos 'n' Andy, The Munsters and another veteran of Leave it to Beaver), a new exterior location (the Warner Bros lot) and the last remaining original cast member of The Andy Griffith Show, Frances Bavier, was gone.
Bavier (who won an Emmy for her role as Aunt Bee in 1967) had appeared in twelve out of twenty-six episodes for the first season of Mayberry RFD but was pivotal in just ten plotlines; during the second season she turned up eleven times but was central to the story only five times.
AUNT BEE MOVES ON
Bavier retired altogether in 1970, then two years later did a very 'Aunt Bee thing' by moving to the town referred to so often on TAGS as the larger town outside of Mayberry - she bought a large home, sight-unseen, in Siler City, NC.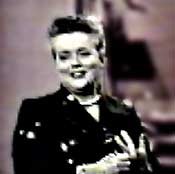 This move was odd because Bavier had been living in Los Angeles as the star of the top sitcom in the nation; she'd been a regular on network TV shows for more that 15 years. Before Andy, Frances Bavier was on It's a Great Life (also known as The Bachelors) from 1954 until 1956 and The Eve Arden Show from 1957-1958.
Depending on who you talked to, she was either very much like - or not at all similar - to the role she played on Mayberry R.F.D.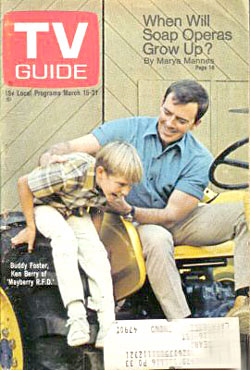 A serious actress, thin-skinned and prickly to work with on occasion, Bavier was known to arrive late or blow off filming altogether if she was upset about something that happened on the set.
Described by some coworkers as "very touchy and moody," fellow actor Jack Dodson (Howard Sprague) once commented, "She was the only person in the company whose feelings you had to be careful not to hurt."
Frances Bavier was replaced by Alice Ghostley, previously seen on Bewitched as Esmerelda, Samantha's witchy baby-sitter. The loss of Aunt Bee marked the first time ratings declined significantly for Mayberry R.F.D.
The Don Knotts Show
Meanwhile on Tuesday nights beginning in September, 1970, Andy's partner in comedy Don Knotts launched his own one-hour program.
Part situation comedy, part variety show, The Don Knotts Show was a partly entertaining series that suffered from an acute identity crisis.
Knott's burgeoning movie career ground to a near halt in 1969 when The Love God?, unlike his successful G-rated films, was rated 'M' for Mature (we call it 'PG' today). The movie flopped when parents refused to let their kids see what they thought was a dirty flick (motion picture ratings were a new thing and a LOT stricter in 1969).
Since leaving The Andy Griffith Show in 1965, Don had starred in a number of specials for CBS. The last one, The Don Knotts Nice Clean Decent Wholesome Hour in 1970 impressed NBC who signed him to his own weekly series.
Don Knotts wrote in his autobiography, "For the first time in my career, I felt I was up against something I could not handle."
Elaine Joyce costarred as Don's girlfriend with other regulars including Kenneth Mars, Frank Welker, Mickey Deems and John Dehner, among others.
Weekly features included Don Knotts and his guests relaxing on the front porch and swapping stories, along with the requisite musical-comedy numbers - often interrupted by Don expressing his frustration at some aspect of the production.
"That's not something I do well - come out and be a host," Don Knotts recalled. "I simply wasn't comfortable in that role and it showed. I prefer to be seen as an actor."
The series was produced by variety show veteran Nick Vanoff (Hollywood Palace) and some of the odd assortment of guests included Steve Allen, Bill Cosby, Bob Newhart, The Carpenters, Edie Gorme, Dan Blocker, Sammy Davis Jr., Irene Ryan, Edie Adams and Ruth Gordon.
Mid-season, TAGS director Bob Sweeny was brought in to help the ailing production and Gary Burghoff (M*A*S*H*) was added as a regular. It didn't help.
Headmaster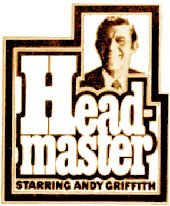 Despite having left weekly series life behind in 1968, Andy Griffith (a star so big the show he wasn't even on anymore was in the top five) still had a major business interest in television. He owned a major portion of Mayberry RFD, Gomer Pyle, U.S.M.C. and The Andy Griffith Show. (Andy and Gomer continued to be broadcast five times a week on the CBS daytime schedule until 1972.)
Andy also had his own line of prepackaged foods being sold in Carolina area grocery stores that included center cut country ham, sausage, pinto beans and black-eyed peas ("with a little more pork and just a pinch of sugar").
Andy was also a very popular product pusher in television commercials for Jell-O, Kraft Natural Cheese and Ritz crackers.

Griffith thought 1970 might be a good time to get back into weekly television after his motion picture Angel in my Pocket failed the year before. He enjoyed working with familiar faces, so it was only natural that Aaron Ruben would be called in to develop Andy's new show - Headmaster.
With CBS aggressively phasing out their down-home comedies, Andy Griffith understood the need to make the transition to a younger, hipper audience if he wanted to be a presence on television during the Seventies.
Griffith's longtime executive producer and manager Richard O. Linke stated: "They signed us for a half-hour weekly series even though we had no script, not even a format in mind. They were willing to take Andy in anything. We could have given them a dirty picture if we wanted to."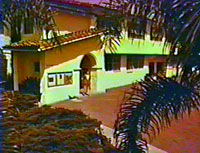 Headmaster debuted in September, 1970, centering around a California coed prep school for teenagers (Concord High School), its dean Andy Thompson (Griffith), his wife Margaret (Claudette Nevins) and the crusty caretaker Mr. Purdy (Parker Fennelly).
In a role almost identical to the one he would play eighteen years later on Coach, Jerry Van Dyke (My Mother The Car) was featured as the school's dorky gym teacher. He was previously teamed with Griffith both in Las Vegas shows and in Angel in my Pocket.
Unlike The Andy Griffith Show, the stories on Headmaster were serious in nature. On the first episode, guest-star Butch Patrick ('Eddie Munster') was forced to choose between taking drugs or facing the big freeze from all the druggies in his class. On another, Andy dealt with an impending campus riot.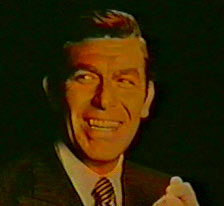 It should have been a surefire recipe for success. 1970-71 was the season when the three networks rolled out show after show with 'Now' and 'Relevant' storylines - programs like The Interns, The Storefront Lawyers, The Young Lawyers, The Senator, The Psychiatrist and on and on.
The theme song for Headmaster was a folksy tune vocalized by Linda Ronstadt; the overall mood was low key and dull, with just a trace of the folksy Sheriff Andy Taylor the public had come to know and love. In fact, Andy seemed to have been added as an afterthought in many scripts, there merely to give his sermon on the hot topic of the week.
Ron Howard (Opie Taylor) was a guest on one episode and Headmaster was one of Rob Reiner's first writing jobs.
In spite of the fact that The Andy Griffith Show was the most popular program on television when the star walked away three years earlier - and its replacement Mayberry RFD was solidly in the top five the year before - Headmaster attracted few viewers to its Friday night timeslot, sinking to number 67 (out of 79 shows) after a strong first week sampling.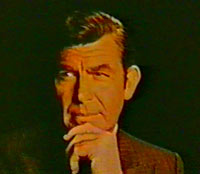 CBS and the star quickly realized the 'relevancy' concept was wrong for Andy Griffith - they were getting creamed by The Partridge Family on ABC.
"The man I was playing was of the academic world," the star said about this unexpected failure. "That is not my world. I was out of my bag. We offered to come up with a whole new show, and (CBS) told us to go ahead."
In November, the network announced the start of production on the program they probably should have put forward in the first place - The New Andy Griffith Show.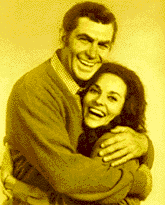 NEXT: PART FOUR:
The New Andy Griffith Show?!?
and how it all suddenly ended...

The Andy Griffith Show: Part One
The Andy Griffith Show: Part Two
The Andy Griffith Show: Part Three
The Andy Griffith Show: Part Four
The Andy Griffith Show: Part Five