CHOCOLATE NEWS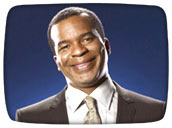 David Allen Grier stars in this new comedy show that promises news and commentary, "from an afro-centric perspective, be it sports, politics, or human interest, as long as there is a brother involved we're going to kick it to you raw."
To start the show, Grier delivers a funny, stinging monologue on the current state hip hop; he's an engaging host with superior monologue skills. This brilliant comic has the chops to pull off a program that revolves around his outrageous, spot on characterizations and genial nature.
In most ways this program is a traditional comedy variety show masquerading as political and social satire, totally dependant on bits that sometimes go on entirely too long, like the one with Grier appearing as Maya Angelou.
Better was the N Word Peace Treaty where a panel of 'experts' tries to come up with a word as offensive to whites as - you know. But the skit ends in a brawl, sure sign of a comedy writer's desperation.
There's nothing to stop Chocolate News from being a top show; a bit with Grier as rap star Phat Man in a PSA for No Child Left Behind was hilarious but Chocolate News lacks the reality quotient that makes Comedy Central's other political commentary shows so deadly.
It's the Colbert Report meets In Living Color, whether that's a good recipe in the long run remains to be seen. Chocolate News debuts Wednesday, October 15th at 10:30pm on Comedy Central.
---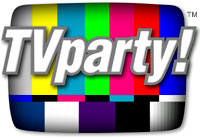 New TV Show Reviews
Reviewed by Billy Ingram,
as seen on VH1, Trio and Bravo.
Auto huren makes it possible to compare all car rental companies all over the world!
Compare the top sellers of Instagram followers on Buy instagram followers reviews!
An overwiew of guides and gutscheincode with the best tips and tricks to save money! on Ebookers.
Everything you're looking for is here:
Shop Amazon's New Kindle Fire