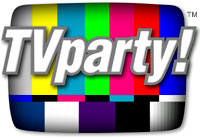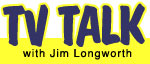 Previous articles:
Deputies Don and Dennis : the Loss of Two TV Legends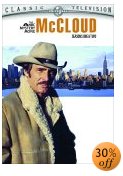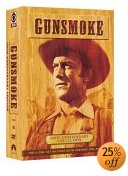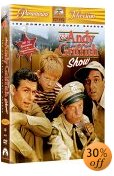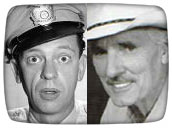 Deputies Don and Dennis : the Loss of Two TV Legends
Don Knotts and Dennis Weaver passed away within a few days of each other.
They were both 81, both made their fame portraying bumbling deputies, and both left an unmistakable legacy for generations of television viewers, including yours truly.
As a child, I was addicted to TV, and two of my favorite programs were Gunsmoke and The Andy Griffith Show.
One day, though, this four year old couch potato developed what was thought to be a serious illness. All of a sudden I began walking with a severe limp. My parents took me to several specialists, none of who could ascertain the cause of my malady, much less prescribe a cure.
Finally, one doctor asked the right question. "Jimmy, why are you limping?" "Chester", I replied. The doctor was perplexed, but my parents laughed with relief. All this time, I had been imitating the walk of Deputy Chester Goode from Gunsmoke.
Many years later, I included this anecdote in the first volume of "TV Creators", and I sent a copy to Dennis. Weaver called me a few days later, and we laughed about the strange incident. I also took time to thank him for the positive influence he had had on thousands of people, and for his inspirational messages which he shared in his book, "All the World's a Stage".
Weaver is well known for being an environmental activist, but few people outside of Hollywood know that he was also President of L.I.F.E. (Love Is Feeding People), an organization that feeds over 150,000 needy people in Los Angeles County each week.
DON KNOTTS was also an influence on my life, albeit it a comedic one. A couple of years after the Chester incident, my parents arranged to take me to Tweetsie Rail Road, an Old West theme park, nestled in the Blue Ridge mountains of North Carolina. Tweetsie is famous for its authentic steam engine which is routinely attacked by bandits. In the old days, TV cowboy star Fred Kirby always thwarted the attempted robbery of Tweetsie's valuable strong box.
For weeks leading up to our trip, I strapped on my gun belt and toy six gun, and, in true Barney Fife fashion, bragged about my exploits, and how I intended to dispatch the bandits should they try and board our train. When the big day arrived, I waived my pistol around for all to see, serving notice that the train's strongbox was safe with me on board.
My Dad was smiling, but I wasn't sure why. Unbeknownst to me, Dad had arranged for the strongbox to be placed directly under MY seat. Sure enough, the surly, scary bad guys boarded the train and headed straight down the aisle towards me. One robber snarled at me, and proceeded to reach down under my seat and take the strong box. I was frozen with terror, and was unable to move, speak, or even load my one, toy bullet into my six gun. Yes, I was a Barney Fife clone.
Perhaps Barney and Chester had traits that weren't exactly enviable, but both were lovable and loyal to a fault. More importantly, both characters were memorable because they were created by consummate professionals.
After five seasons on the Griffith show, Knotts went on to star in a series of movies, first for Universal, then for Disney. Later, he appeared on the abc sitcom, Three's Company. After leaving Gunsmoke, Weaver starred in the family drama Gentle Ben, the acclaimed mini series Centennial, and, of course, as Sam McCloud for NBC.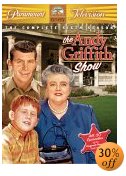 McCloud and Gunsmoke are now available on DVD, as are the first five seasons of Andy Griffith.
Sadly, my two favorite deputies have passed away, but happily they will live on forever in reruns and DVDs.
---
Jim Longworth is a veteran talk show host, columnist, and lecturer, and the author of TV Creators: Conversations With America's Top Producers of Television Drama, volumes 1 & 2.