Classic TV Legends Add
Spice to Today's Hit Shows
For a long time, we classic TV junkies got our fix from syndication. Then, the TVLand channel launched and gave us a golden opportunity to revisit our favorite small screen legends in the shows that made them famous. But increasingly (and surprisingly), TVLand's biggest competition in that regard is now coming from networks and basic cable, and the programs are brand new.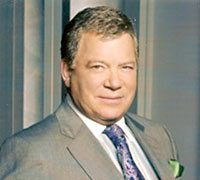 Star Trek's William Shatner is a regular on Boston Legal and now has his own game show. The Man From Uncle's David McCallum is on the NCIS team. St. Elsewhere's David Morse is menacing House, while his former Emmy winning St Eligius colleague (and voice of Knight Rider's KITT) William Daniels pops up on The Closer this season (Bill's lovely Emmy winning wife Bonnie Bartlett is hanging out at General Hospital).
Meanwhile, M*A*S*H veteran G.W. Bailey is a regular on The Closer. Sally Field, Bob Newhart, and a host of other TV legends has been admitted to ER. And speaking of Sally and Bob, she headlined this year in Brothers and Sisters, and Bob co stars with Noah Wylie in TNT's Librarian.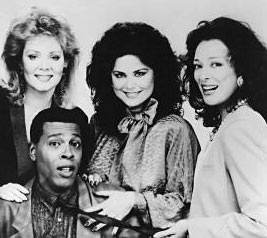 Designing Women co-stars Jean Smart and Dixie Carter have resurfaced in 24 and Desperate Housewives, respectively. Delvecchio's Judd Hirsch is a common denominator on Numb3rs. Emmy winning character actress Holland Taylor (The Practice) plays Charlie Sheen's Mom on Two and a Half Men. And perennial television bad girl Morgan Fairchild now butts heads with Bo Derek on Fashion House.
It's nice to see today's hit shows turn to TV veterans for two reasons. First of all, it's fun to watch our favorite stars of yesterday taking on new roles. And, second, it's nice to see today's top producers putting television pioneers back to work, while taking steps to increase prime time employment opportunities for men and women over 50.
In a recent edition of TV Guide, Desperate Housewives creator Marc Cherry waxes nostalgic about how Dixie Carter gave him a break when he was a lowly assistant and furniture mover. Later, he was in a position to coax Dixie back to television (absent from series work since Oscar winner Paul Haggis' Family Law), and demonstrate his affection and respect for his former employer.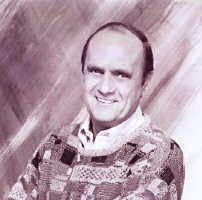 In most cases, older stars who have established themselves and secured their fortunes, aren't enthusiastic about carrying the burden of a weekly series on their shoulders. Years ago after his last comedy show, Bob Newhart told me that he wasn't looking for another series. And why should he? The schedule for a series star is grueling, and not easy for guest performers either.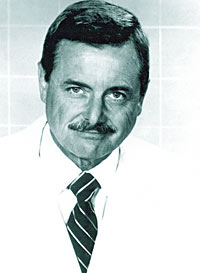 Even Bill Daniels' recent two part turn on The Closer was no walk in the park to shoot. Still, there are TV vets like Shatner who seem to thrive on the spotlight.
Back in August my wife Pam and I spent the afternoon at Boston Legal (courtesy of super producer Janet Leahy) and I was astonished at Shatner's energy level. And despite rumors of his legendary ego, he let Pam occupy his director's chair that day and was generous with his time, which, for Bill, is a precious commodity given his drive to stay busy 24/7.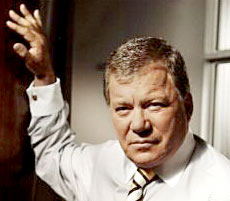 But Shatner's resurgent popularity and busy schedule was born of creator David Kelley who allowed Captain Kirk to boldly go into the world of law on The Practice. Kelley knew a goldmine when he saw it, and Shatner panned out nicely.
Likewise my friend, producer Greer Shephard has a feel for the value of recycling (and paying homage to) talent. It was her Dad who gave former film star Angela Lansbury her television break with Murder She Wrote, and it was Greer's company who called upon Bailey and Daniels to sweeten The Closer.
Yes, Hollywood is replete with producers still going through puberty who have no idea what contribution these and other TV legends have made to the industry. But it is rewarding to see creators and showrunners like Kelley, Leahy, Shephard, John Wells (ER), Joel Surnow (24), Don Bellisario (NCIS) and Cherry show their respect to TV royalty, and take advantage of what these veteran performers have to offer.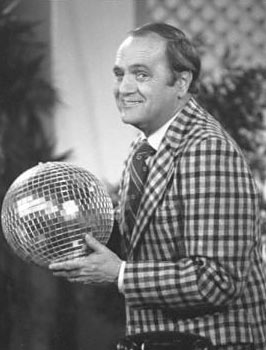 Those of us who are fans of TV legends are appreciative of their supporting roles in today's hit series, but, fortunately, we can also purchase DVDs of the shows that made them famous. Smart and Carter's Designing Women is available on DVD, as is Bob Newhart's first two starring turns (The Bob Newhart Show, and Newhart). You can even find Knight Rider, The Flying Nun, T.J. Hooker, and at least one episode of Delvecchio on DVD. And finally, we can now buy the first season of St. Elsewhere. Also, The entire run of M*A*S*H is on DVD, as is Star Trek. Unfortunately, distributors are still squabbling over the much anticipated DVD release of The Man From Uncle, but there are VHS episodes available while you wait.
We all want to be remembered for our body of work, no matter our profession. And thanks to a batch of today's top flight (and reverent) producers, we can watch lots of distinguished actors and actresses plying their trade and expanding their horizons at an advanced age, giving us not one, but multiple TV series to remember them by.
DVDs of great TV series past and present can make a great gift for the holidays. The legendary stars in them are a gift for all time.
---
Jim Longworth is President of Longworth Productions,and author of TV Creators: Conversations With America's Top Producers of Television Drama, (volumes one and two). He is a thirty year veteran broadcaster specializing in production of public affairs programming. Longworth is a voting member of the ATAS for whom he produces and moderates special events such as the recent "Women in Prime".