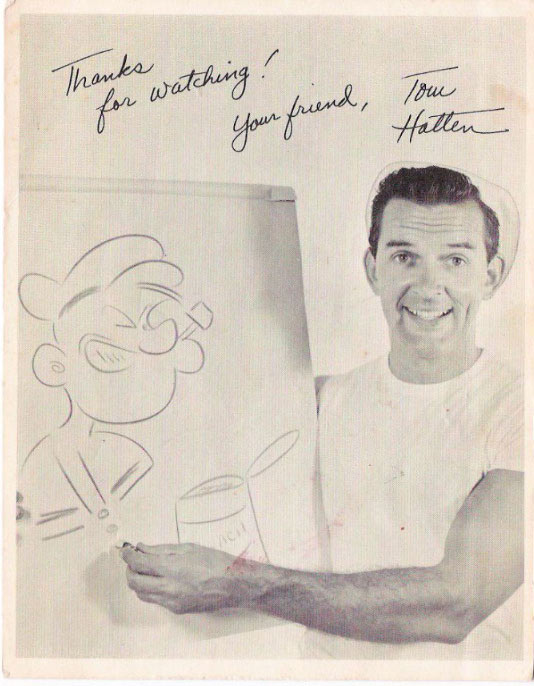 Skipper Tom Hatten
KTLA Channel 5 in Los Angeles
ABOVE: A photo of "Skipper" Tom Hatten from the 'Adventures of Popeye' show on KTLA channel 5 circa 1956. Hatten was known for his many superb drawings of Popeye on his shows.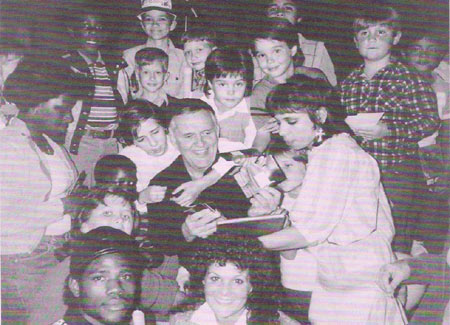 Skipper Tom signs autographs and draws cartoons for his
fans during a public appearance circa 1988.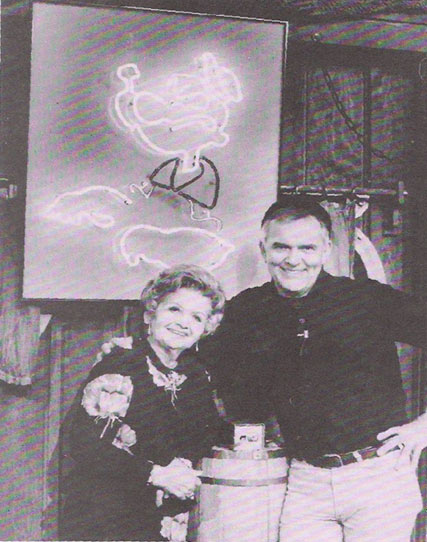 Mae Questel (the voices of Olive Oyl, Sweetpea and the Sea Hag) visits "Skipper Tom" Hatten on the set of KTLA 5's 'Popeye & Friends' circa 1989. Questel died in 1998.
Tom Hatten on KTLA 5's 'Popeye & Friends'
Tom Hatten interview
---
I also found an old kinnie film of another local Los Angles kid's show that reran the old Popeye movie cartoons.

The show was seen on KHJ (now KCAL) TV Channel 9 and titled The Popeye Theater during the mid-1960's - this was after The Pier Five Club with Skipper Tom Hatten left KTLA 5 in 1962.

The Popeye Theater was MC'd by a engaging personality known as Billy Holly who performed comedy bits between reruns of the films dressed as an old showboat skipper, ultilizing an energetic persona similar to Soupy Sales. The Popeye Theater was taken off the air around 1966.
---
Local Popeye Shows:
Los Angeles / Miami / Pittsburgh / Witchita, KS / Baltimore / Springfield, MA / NYC / Birmingham / Cleveland / Detroit / Philadelphia / Richmond / Other Local Popeye Shows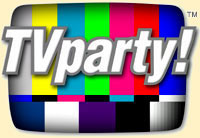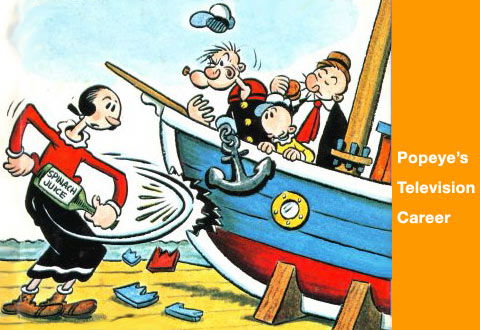 Popeye TV Hosts
Around the Country
by Kevin S. Butler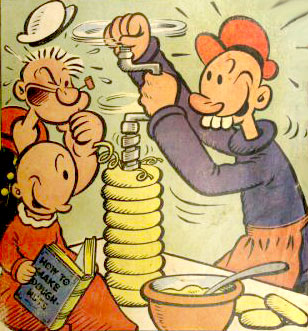 Popeye the Sailor
DID YOU KNOW:
Hosts like Tom Hatten put in hundreds of hours of community service work in their communities. That's part of what made these kid show stars so special
TV on DVD
Holiday Specials on DVD
TV Commercials on DVD
Incredible Values - Blu-ray players, movies, PlayStation 3 consoles
Everything you're looking for is here: