Top 15 Movies by the Year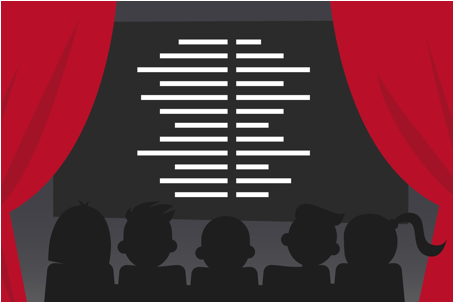 When film critics are the ones creating a list of the best movies it is most likely that the results may not reflect what's most popular. That's why, we've taken into consideration a review aggregator Rotten Tomatoes, which ranks films by their complex critical reception. So, here's a list of 15 best movies from 2003 till today, ranked by movie experts and film fans.
2017 Get Out
Considered to be among the best movies of 2017, Get Out follows a young African American who decides to meet with his Caucasian girlfriend's parents one weekend, in their private estate in the countryside. As the weekend progresses, a series of upsetting discoveries lead him to a truth that he never could have imagined. In fact, the friendly environment will turn into a nightmare.
2016 Moonlight
The American drama Moonlight was probably the best movie of 2016. The story presents three stages in the life of the main character, Juan (Mahershala Ali). The movie features the difficulties he faces from his early childhood, through adolescence, his sexuality and identity, including the physical and emotional abuse he opposes growing up.
2015 Mad Max: Fury Road
The 2015 movie Mad Max: Fury Road is set in a future desert environment, where gasoline and water are scarce commodities. It follows the main character Max Rockatansky (Tom Hardy), who joins Imperator Furiosa (Charlize Theron) in order to escape from cult leader, Immortan, and his army in an unbreakable tanker truck, which will later lead to a lengthy road battle.
2014 Boyhood
Filmed with the same cast over the course of 12 years, Boyhood is said to be one of the best releases of 2014. The movie captures family time, their meals, road trips, birthday parties, graduations and other important events. Recorded from 2002 to 2013, the movie portrays the epic story during the childhood and adolescence of Mason Evans Jr, as he grows up with his parents divorced.
2013 12 Years a Slave
According to many movie experts, as well as movie fans, 12 Years a Slave is not only a movie of the 2013, but also one of the best releases ever. It is a story about a free black man who gets kidnapped in the upstate New York, and ends up being sold into slavery in the South. After meeting with an opponent from Canada, Solomon's life changes forever.
2012 Argo
Written by and starring Ben Affleck in the main role, Argo has faced a major popularity in 2012. The story is about an agent acting undercover, who pretends to be a Hollywood producer scouting a location for a science fiction movie. Soon, he becomes a part of a dangerous operation and needs to rescue six Americans in Tehran, during the U.S. hostage crisis in Iran, in 1980.
2011 Harry Potter and the Deathly Hallows
Harry Potter and the Deathly Hallows is a 2011 British-American fantasy movie, based on the novel written by J. K. Rowling. Just like the other sections of the Harry Potter series, this story continues to follow the main character and his friends on their quest to find and destroy Voldemort's remaining Horcruxes and stop him once and for all.
2010 Toy Story 3
One of the best American 3D animated dramas made in 2010, Toy Story 3 is the sequel to 1999's Toy Story 2. Like its predecessors, the movie received a praise for the vocal performances, tone, screenplay, humour and animation. The plot focuses on the toys and their friends dealing with an uncertain future that their owner is about to go to college.
2009 Up
Another 3D computer-animated movie on the list is the 2009 well-known release Up, produced by Walt Disney Pictures. The movie is about an elderly widower Carl Fredricksen who becomes friends with a young explorer called Russel. Carl decides to fulfil his dream to see the wilds of South America and complete a promise made to his wife. So, he ties thousands of balloons to his home and travels to Paradise Falls.
2008 The Dark Night
Released in 2008, a superhero movie The Dark Knight is a sequel to 2005's Batman Begins. The story centres around the DC Comics main character, Batman, who forms an alliance to destroy organised crime in Gotham City. Being provoked by a criminal mastermind known as the Joker, Batman accepts one of the greatest psychological and physical challenges of his ability to fight injustice.
2007 Ratatouille
Inspired by a French dish, "ratatouille", the animated 2007 Ratatouille movie stars the ambitious young rat who is interested in cooking. Being gifted with highly developed senses of taste and smell, Remy dreams of becoming a cook. Once an old woman discovers Remy's colony in her house, they become forced to escape, and Remy becomes separated from his family.
2006 Casino Royale
Casino Royale is a classy casino movie which became highly popular in 2006. It is often referred to as one of the best gambling movies among the others. Le Chiffre (Mads Mikkelsen) is a shady financier who attends a high-rollers poker tournament in Montenegro, where he tries to win his money back to stay safe amongst the terrorists. Secret agent James Bond (Daniel Craig) is sent on a mission to prevent Le Chiffre from winning the money and escaping.
2005 Murderball
Murderball is a 2005 American documentary that focuses on physically disabled athletes, who play wheelchair rugby. The story is about the rivalry between the Canadian and US teams, that compete in the Paralympic Games in Athens, in 2004.
2004 The Incredibles
The Incredibles is yet another computer-animated superhero film released by Walt Disney Pictures, in 2004. The film is centred around a family of superheroes, forced to hide their powers and live a quiet life. Likewise, The Incredibles is considered to be one of the best movies, showing very mature themes about families, in a way that both kids and their parents can enjoy.
2003 Finding Nemo
Finding Nemo tells the story about the overprotective clownfish, Marlin, who searches for his captured son Nemo all the way to Sydney Harbour. While being on his journey, Marlin learns to take risks and eventually realises that Nemo can take care of himself.

So, these are some movies ranked by the experts and film fans. Are your favourites among these suggestions or do you think we should add them to the list?