Vegas Has Changed!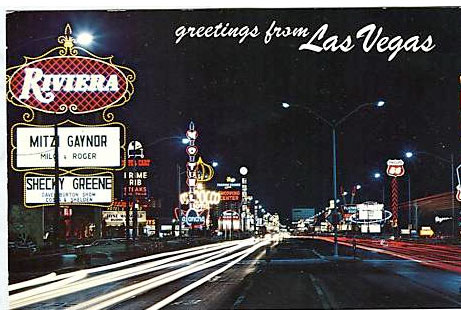 My, how Vegas has changed over just the last 50 years!
Even Frank Sinatra, who came to epitomize the class and style associated with The Strip, grew frustrated with the changes that took place after the Mob was pushed out by corporations with deeper pockets needed to build the kind of mega-casinos and hotels that became Las Vegas' future.
In the days before the 1970s, folks dressed in their finest threads when visiting the casinos - even if they were only passing through to their rooms! Tuxedos for men, long flowing gowns for the ladies were not just expected but practically required, a rule the Mob insisted on and enforced with a friendly nudge. Well, friendly the first time…
If the thought of having to squeeze into a monkey suit or rushing out and buying a glamorous gown doesn't sound appealing to you — well, folks back then didn't have the luxury of high stakes gambling from the privacy of their own homes like we do today. Conquer Casino for instance offers all of the excitement of Vegas or Monte Carlo without the expense of traveling. More money for poker, right?
Not to mention, how many people today own their own tuxedos?
What people who were in the loop so to speak really missed most was the personal touch that used to exist before the bean counters took over. One of Dean Martin's famed Golddiggers Robin Whatley told me, "We would go out and play around Vegas because everybody knew us there, that was a time when Vegas wasn't a corporation it was actually people still, so we were always going around the Strip getting comped to other performer's shows."
Robin Hoctor, another of Dean Martin's female cadre remembers, "During the day we would go walking through the casinos and I didn't wear makeup or I'd put on very little. Somebody from the front office told us at all times we have to be wearing our lashes, and we have to be fully made up and I wasn't going to that. I was just going to wear the Golddigger makeup when I was onstage as a Golddigger. A lot of us didn't want to have to go out pretending we were Golddiggers 24/7."
Times have changed!
"I didn't realize how much I'd miss this business-the records, the movies, the saloons. So here I am for all the young people who wanted to know what I used to work like."
- Frank Sinatra on his TV special
announcing the end of his retirement in 1973.