by Billy Ingram
with footage from Wesley Hyatt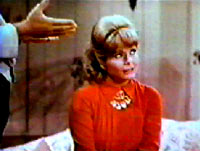 The Debbie
Reynolds Show
Sept 1969 - Sept 1970
Debbie Reynolds played a housewife who spends her time snooping into other people's business and avoiding sex with her husband (Don Chastain). Maybe Ellen wasn't the first lesbian sitcom after all.
This was basically a rip-off of Here's Lucy (rated number six in 1969), with Debbie running around in disguises and getting into stupid trouble with her sister (Patricia Smith). Tom Bosley (Happy Days) appeared as Debbie's wiseacre brother-in-law.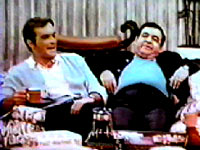 This show followed I Dream of Jeannie on Tuesday nights.
TV Guide's Debbie Reynolds Show Page, with TV Listings, Photos, Videos, Exclusive News and More.