by Billy Ingram
with footage from Wesley Hyatt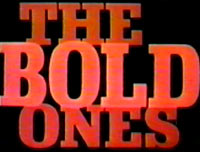 The Bold Ones
Sept 1969 - June 1973
A rotating 'wheel' of dramas. During the first season, the lineup consisted of The New Doctors, The Lawyers and The Protectors. This was an expensive experiment for NBC, costing an unheard of $200,000 an episode.
Produced at Universal Studios, the executive producer was the legendary Roy Huggins (The Fugitive, 77 Sunset Strip).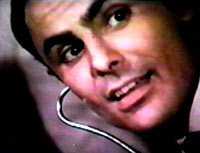 The New Doctors (with E.G. Marshall, John Saxon and David Hartman) was the only show to last the entire series run. It was also the most elaborate, with a real working operating room for a set.
Hartman was quoted as saying, "Television is bringing back the medical shows because in this way they can have blood without violence."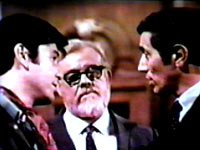 The Lawyers ran until 1972, with Burl Ives, Joseph Campenella and James Farentino. Ives played basically the same character he did in Rudolf, The Red-Nosed Reindeer, mostly walking around smoking a pipe and saying "Hold on there!"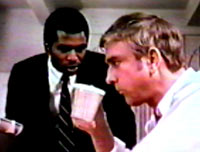 In The Protectors, Leslie Neilsen (Police Squad) plays a by-the-book Deputy Police Chief who clashes with liberal District Attorney played by Hari Rhodes (Daktari). Rhodes was one of the first Black actors to wear his hair in a 'natural' style on network TV.
This segment was dropped after one season, replaced by The Senator.