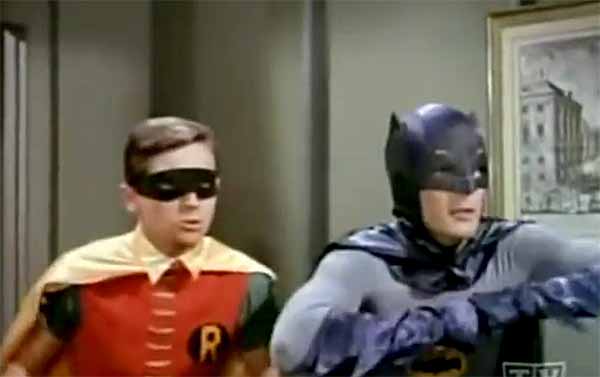 Stories About Filming Batman from Burt Ward
Batman was the biggest TV show of the 1960s, every product you can imagine by 1967 had some kind of Bat-Tie in, it was true American phenomenon.
In this terrific interview, former Boy Wonder Burt Ward talks extensively about working with Adam West and Yvonne Craig, especially West's tendency to cut up on set and his attempts at sneaking in racy lines.
Some 1,100 actors auditioned for the role of the Caped Crusader's sidekick Robin on ABC's mid-season replacement Batman, set to begin filming in September of 1965 for airing in January of 1966. This relaxed conversation includes footage from Ward's audition.
Burt Ward also talks about doing personal appearances over the years and what he's doing today, working to save abandoned canines through their charity and his Gentle Giants dog food.