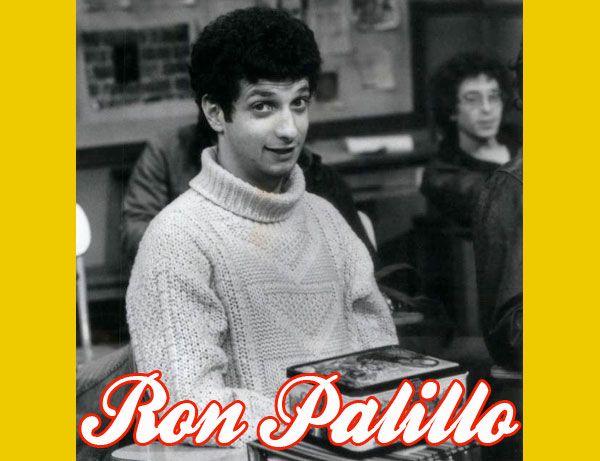 by Kevin S. Butler
Actor Ron Palillo, who played gang member Arnold Horshack on "Welcome Back Kotter," died of a heart attack at his home in Palm Beach Gardens, Fl.
Born in Cheshire, Ct. on April 2, 1949 Palillo began his acting career on Broadway where he played the menially disabled son Moose Balletti in "Hot L Baltimore". He would do other plays before he signed on to do "Welcome Back Kotter" in 1975. After the series run Mr. Palillo's TV appearances became few and far between.
He appeared in the forgettable TV movie remake of "The Invisible Woman" and he did voice overs for cartoons. He was the voice of Squeally the meddlesome Sgt. Pig on "Laverne & Shirley In The Army" and "Rubix: The Amazing Cube", he also appeared on "Kids Are People Too" (with the series' second host Michael Young) and "Ellen" (the ABC TV sitcom with Ellen Degeneres).
Eventually, Mr. Palillo would leave TV and return to the stage where he appeared in summer stock productions of "Who's Afraid Of Virginia Wolf", "Camelot" and "Guys & Dolls". He appeared in a one man production about nazi leader Adolf Eichman in "The Diary Of Adolf Eichman" Off-Broadway.
Ron Palillo would move to Palm Beach, Fl. where he directed some plays but he would turn to a new career as a teacher for the G Star School Of The Arts. His last known performance was in "The Curse of Micah Drood".
Hit Shows of the Seventies: Hitchhiker's Guide to the Galaxy / Gene Roddenberry in the 1970s / 1977-1978 Superhero & Science Fiction TV Shows / Patrick Duffy of Dallas Interview / Best Season of Dallas Ever? / Ken Berry Interview / TV Show Book Tie-Ins / Kathy Garver Interview / Mary Kay Place Albums of the 1970s / Bruce / Caitllyn Jenner? / Bill Cosby - WTF?!? / Emmy Award Multiple Winners / Mary Kay Place Albums of the 1970s / That Girl & TV's Single Working Women / Star Trek Animated / Dark Shadows / Dark Shadows Movies / Dark Shadows Novels / Fred 'The Hammer' Williamson / Dawn Wells / Betty White : An Appreciation / Gavin McLeod / The Next Step Beyond / The Music Dark Shadows / 1970 TV Shows / Mike Wallace, Virginia Graham & Jim Longworth / Dick Clark / Carson Tonight Show / 1973 TV Shows / Thriller / Post Modern Sitcoms / Remembering Dick Van Patten / TV Dating Shows / The Jacksons TV Show / Fall Previews of the 70s / Lance Link, Secret Chimp / Star Wars Holiday Special / Alias Smith and Jones / 1977 Year in Review / Top Ten 1970-76 / The Rockford Files / All in the Family / Sam Hall (Dark Shadows) Interview / Actor Ed Nelson / Death of Archie / Battlestar Galactica / Wonder Woman / Network Jingles / Class of '74 / Happy Days / Good Times / Mr. Bill / Dinah! / Maude / Doris Day Show / Pamelyn Ferdin Interview / The Bicentennial Minute / Jingles & Catch Phrases of the 1970s / Early Cable TV 1970s / TV commercials for Women / TV Moms / Country Music TV Shows of the 1960s & 1970s / Betty White Show / Ron Palillo / Shirley Jones Interview / Tom Bosley / Rodney Dangerfield / How Sanford & Son Ended / Sanford & Son Spin-Off Grady / Great Memoirs / Virginia Graham Show / The "N" Word on TV / 10 Classic Comedy Routines You Have To Laugh At Before You Die / Hollywood Squares / 1970's Teen Idols & The Hudson Brothers / TV Stars with 3 Hit Shows / The Rookies / Unsold Pilots / Jackie Cooper / The Good Guys / Match Game / Make Room For Granddaddy / Mannix & Gail Fisher / Bette Midler in the 1970s / Bonus 1970's Stuff: Silent Star Marion Mack / Biff Burger / 1970s Fast Food Chains / Latin Casino / Beverly Hills Supper Club Fire / 1970's Daytime Talk Shows / The Fess Parker Show / Love, Loss & What I Watched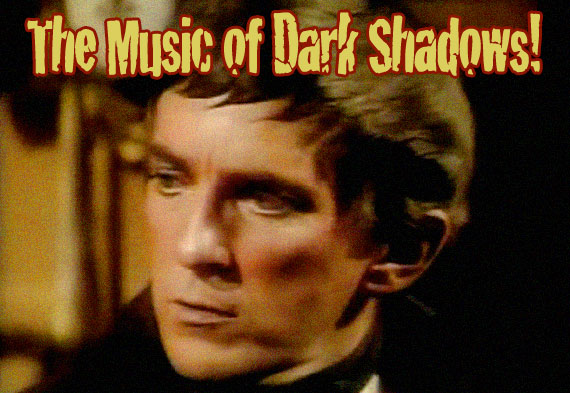 Auto huren makes it possible to compare all car rental companies all over the world!
Compare the top sellers of Instagram followers on Buy instagram followers reviews!
An overwiew of guides and gutscheincode with the best tips and tricks to save money! on Ebookers.
Amazon Prime - unlimited streaming
of your fave TV shows and movies!
Get your FREE 30 Day Trial!
PR4 & PR5 Pages for Advertising