by Matthew Anscher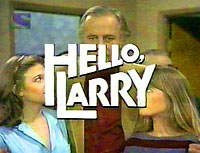 PART II:
THE SILVERMAN TOUCH
By the late-seventies, NBC was lagging behind both CBS and ABC - for the first time ever.
In 1978, the network recruited programming genius Fred Silverman away from the Alphabet Network he helped reach number one the previous year. NBC was hoping he could do for them what he did for ABC and CBS - instead Silverman quickly served up such timeless 'classics' as Lifeline, Grandpa Goes to Washington, Dick Clark's Live Wednesday (revived on CBS in 1986), W.E.B., The Waverly Wonders (a vehicle for Joe Namath that ran three weeks), Who's Watching the Kids, The Eddie Capra Mysteries, and Sword of Justice.
A glimmer of hope came with a new sitcom called Diff'rent Strokes, which ended up placing 29th for the season, mostly thanks to the comic talents of a young actor named Gary Coleman.
David Cassidy: Man Undercover was a midseason bomb whose failure is credited by the former Keith Partridge to production problems and poor scripts. The series goes unmentioned in his autobiography.

Mrs. Columbo, aka Kate Loves a Mystery premiered midseason, as did McLean Stevenson's Hello, Larry, Cliffhangers, Hizzoner, a variety show with Susan Anton, Brothers and Sisters, Joe and Valerie, Turnabout, Real People, Sweepstakes, The Duke, Weekend, B.J. and the Bear and of course, the Plan 9 from Outer Space of TV shows, Supertrain. Strokes, Larry, Kate, Real People, and B.J. made it to next season. Boy, what a great season that was...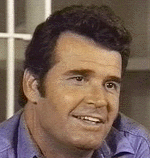 1979-1980 found the net pinning their hopes on new shows like Prime Time Sunday, The Misadventures of Sheriff Lobo, Buck Rogers in the 25th Century, Shirley, Eischied, and A Man Called Sloane. Quincy, Little House and CHiPs were now solid hits, with Diff'rent Strokes and Real People doing very well also. Back from last season were Hello, Larry, B.J. And the Bear, Kate Loves a Mystery (gone by December) and the final season of The Rockford Files.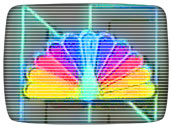 NBC reintroduced their beloved peacock to usher them into the 80s (with the geometric "N" behind it) but of the new fall shows, only Sheriff Lobo and Buck Rogers would return for another year.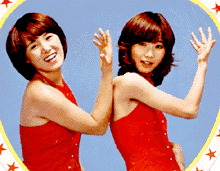 Midseason bought Sanford, a generally unsuccessful attempt to return Redd Foxx to his Fred Sanford character without Demond Wilson as his son, Lamont. The Facts of Life, a spin-off of Diff'rent Strokes, was brought back from a four-week summer tryout; The Big Show, United States, Skag, Here's Boomer, Me & Maxx, Joe's World and this season's Supertrain, Pink Lady and Jeff.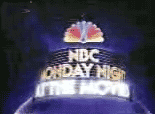 The once-mighty NBC had been ravaged by literally dozens of disastrous shows - and then came the US boycott of the 1980 Summer Olympics in Moscow. NBC paid millions for the rights to the games, but when President Carter pulled the US team out of the 22nd Olympiad in protest of the Soviet Union's invasion of Afghanistan, no one (except maybe Carter) was hurt more than NBC.
The network regretfully announced in May that they were not airing the games, costing the network a whopping $80,000,000 in ad revenues. Proud as a peacock, indeed.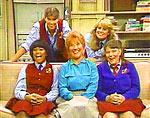 The 1980-1981 season saw NBC's future in question after the Olympics debacle and a Screen Actors' Guild strike that delayed the premiere of the fall shows on all networks. A retooled Facts of Life returned in November and started to catch on with audiences while the SAG strike delayed most other shows until early 1981. NBC hastily re-programmed, for the time being, with a new Steve Allen variety show Games People Play and Speak Up, America (a vox populi show).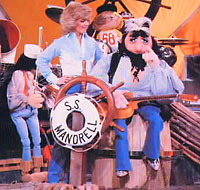 The new programs, most of which premiered in January, were Flamingo Road, Harper Valley PTA, Nero Wolfe, NBC Magazine with David Brinkley, Barbara Mandrell and the Mandrell Sisters, Walking Tall, and the groundbreaking police drama Hill Street Blues. Sanford was given a second (and later a third) chance before being relegated to the junk yard for good. Here's Boomer returned midseason, doing no better than it had done before. Bad dog!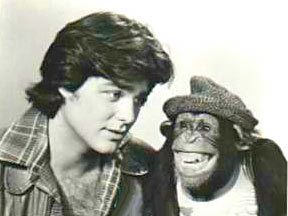 The Brady Brides, which found Marcia and Jan Brady married (not to each other, silly) was anything but a hit. The Gangster Chronicles. B.J. And the Bear, Sheriff Lobo, and Buck Rogers would not live to see next season. Disney's Wonderful World moved to CBS in 1981 after 20 years at the big N.
At season's end, Fred Silverman was replaced by a 34-year-old Brandon Tartikoff. Tartikoff took the role of Mighty Casey, hoping to hit a home run for the NBC team.