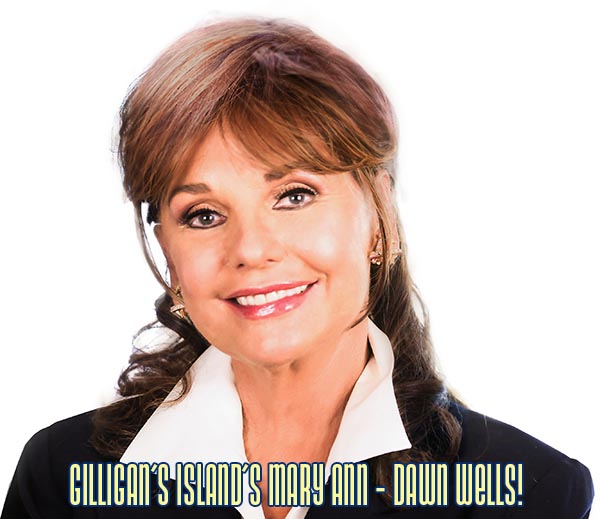 by Jim Longworth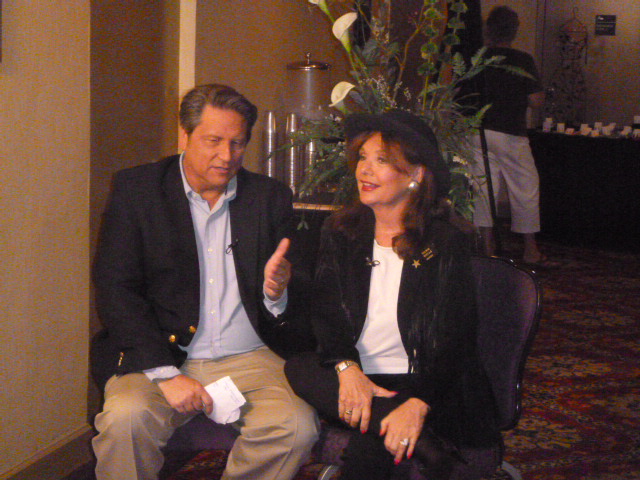 Fifty-four years ago, Mary Ann Summers and six other shipmates set out for a three hour tour that left them stranded on an uncharted desert island. Today Mary Ann's alter ego, Dawn Wells, is setting out for a different kind of tour that will take her all over the world. This time, her first port of call will be the High Point Theatre on Saturday, April 28.
"What Would Mary Ann Do?...the Confessions Tour", was inspired by Dawn's 2014 book of the same name, in which she offers up common sense advice on a wide variety of topics. The live show will focus on her life and career, including humorous stories from her time on "Gilligan's Island", which premiered in September of 1964, and ran for three seasons.
Dawn Wells was born October 18, 1938 in Reno, Nevada. Her father Joe was part owner in a Las Vegas hotel, and her mother Evelyn was a homemaker, and a bit over protective of her daughter. "My Mother knew where I was every single second. My junior year in college, I'm driving from Reno to Seattle with my boyfriend, and the highway patrol pulls us over. I rolled down the window and the policeman said, 'Is there a Dawn Wells in the car?' 'Yes', I said. 'Call your mother,' he said (Dawn laughs)".
Dawn won the Miss Nevada contest in 1959, competed in the Miss America pageant, then caught the acting bug in college. Soon afterward, she found steady work on television, often guest starring in Westerns like Cheyenne, Maverick, Wagon Train, and many others. She was a natural fit for Westerns because her great great grandfather was a stagecoach driver, and Dawn had ridden horses since she was a child. "I remember one of the first western episodes I did, they asked me, 'Can you drive a buckboard?'. I hadn't driven a buckboard in my life, but I said 'Of course I can!' My horse got away and they had to come get me (laughs)."
After appearing as Mary Ann in over a hundred Gilligan episodes that are still in re-runs, Dawn is one of the most recognizable actresses on the planet, and is in constant demand at nostalgia conventions and on talk shows. But starting next month, her schedule gets even busier as she launches her tour in High Point.
I first met Dawn in 2013 when she attended the Western Film Festival in Winston-Salem. We re-connected last week and talked about her book and the tour.
JL: Why did you write the book in the first place?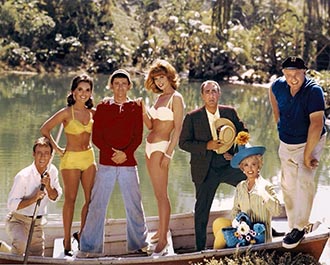 DW: Because we don't have a Mary Ann today, and I think it's very difficult being a parent, or a best friend. There's no guidelines. My generation was pretty black and white. There were no drugs, no sex before marriage. Now with all of the temptations and all of the permissiveness everywhere, it's much harder to raise a child. But there still needs to be a guideline behind it, and I think that's Mary Ann.

JL: Mary Ann herself had a pretty good upbringing because she never engaged in intimate relations with the Professor on Gilligan's Island.

DW: Back then there was never any romance. They couldn't even show my navel. We've come a long way. If we were doing the show today, we'd all be living in the same hut (laughs)"

JL: I understand your touring show is for the entire family, especially for fans of Gilligan's Island, but what do you want the audience to take away from your presentation?

DW: When you're in the audience, I want you to know that I'm relating to you. I'm not talking to you, I'm one of you, and that's what I feel Mary Ann is. And what do I want you to take away from it? Don't lose the values you've been raised with.

As a special treat, the audience will be able to ask Dawn questions during the second half of her show. You can ask her about Gilligan's Island, or you can even ask her for advice. Just don't ask her if she can drive a buckboard.
Tickets are still available for the April 28 performance, and can be purchased online at highpointtheatre.com or by calling the High Point Theatre box office at (336) 887-3001.

---
1960's TV Seasons: 1961 / 1964 / ABC 1966 / 1967 / 1968 / 1969 / Fall Previews / Sharon Tate on The Beverly Hillbillies / Dark, Unseen Monkees Pilot / Pistols 'N' Petticoats / Best Episodes of Every 'Lucy Show' Season / How Lee Meriwether Became Catwoman / The Star Trek Spinoff That Didn't Happen / Why Ginger Was Almost Fired From Gilligan's Island / Every Batman (1966) Fight Scene / Whatever Happened to the Beverly Hillbillies' Mansion? / Remembering "Mary Ann" - Dawn Wells Interview / The Ronny Howard Show?!? / Death of Bonanza's Dan Blocker / Broadside / Larry Mathers (Beaver Cleaver) on the Rumor That He Was Killed in Vietnam / The Monkees / Jimi Hendrix 1967 Tour - The Only Night It Clicked Was In Greensboro! / William Shatner on the Origin of Star Trek / The Nurses / The Riddler Was Batman's First TV Super-Villain / Betty Lynn aka Thelma Lou / Remembering The Rifleman's Johnny Crawford / Clu Gulager Obituary / Leonard Nimoy on NBC Hating Spock / Sinatra Wanted To Play Joker on Batman? Yes! / Directing the Batman Pilot / Elinor Donahue on The Andy Griffith Show / Lucy After Ricky / Robert Clary on His Hogan's Heroes Co-stars / Jeopardy! in the 60s & 70s / Stunts Gone Wrong on The Wild Wild West / Whatever Happened To Lost In Space's Guy Williams? / Best of Julie Newmar Catwoman Season 2 / The New People / Dark Shadows Director Lela Swift / Pioneer Newswoman Lisa Howard / The Jim Nabors Hour / The UN Goes to the Movies / Stories About Filming Batman from Burt Ward / Life With Linkletter / The Green Hornet / Best of The Joker / Matt Weiner Interview / Lost in Space: Mark Goddard Interview / 1961 CBS Fall Season / Bette Davis TV show: The Decorator / The Hathaways / He & She / Eartha Kitt as Catwoman / The Good Guys / James Drury of The Virginian / The Ron Hicklin Singers / Man From U.N.C.L.E. on DVD / Behind the Scenes at The Andy Griffith Show / Pat Buttram & Green Acres / Remembering Clint Walker / Cheyenne / Camp Runamuck / Gilligan's Mary Ann - Dawn Wells / 1960's Nightclub Comic Rusty Warren / Johnny Carson Tonight Show 1964 / That Girl / The Amazing Randi / TV's Greatest Car Stars / Best of Batgirl 1967-68 / TV Shows to Movies / Batman Season 2 / Supermarionation / The Virginian's Clu Gulager / William Windom / New Bewitched Book / Court Martial / Cast Changes on Bewitched and Green Acres / Sammy Davis Jr. Show / Sunday Morning Cartoons / Naked City Sherwood Schwartz Interview / Walter Cronkite Moon Landing / The Farmer's Daughter / Petula-Clark /