by Cary O'Dell
It was a bold broadcast experiment that became a TV footnote.
In 1956, Laurence Olivier—later to be rightfully elevated to Sir Laurence Olivier—was already a film and theatrical legend and was already recognized as Shakespeare's then greatest male interpreter.
In regard to the Bard, Olivier had already played both "Hamlet" and "Henry V" on the big screen. Along with starring in both adaptions, Olivier also directed them and each film was met with wide critical acclaim. For his "Hamlet" from 1948, Olivier received the Best Actor Oscar and the film was awarded Best Picture; he was even awarded a special statuette by the Academy that year for the rare feat of acting in, producing and directing the film.
Hence, in 1956, Olivier had high hopes for his treatment of Shakespeare's "Richard III." Since he had first played the title role at the Old Vic in 1944, Olivier had hoped to bring the play to the big screen. But the film had a lengthy gestational period as the actor tinkered with the final shooting script.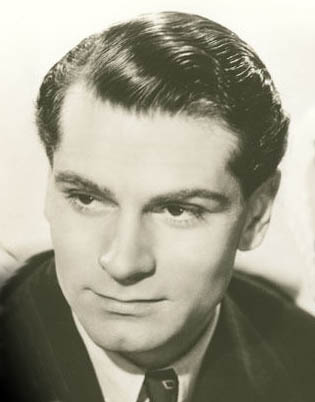 Once it was finally ready to go before the cameras, Olivier assembled an extraordinarily esteemed cast for the film. His co-stars were: John Gielgud, Cedric Hardwick, Ralph Richardson and, at the peak her of beauty, Claire Bloom. Alexander Korda provided the majority of the funding needed for the film which was to be shot in England and France. Along with being shot in Technicolor, the movie was also filmed in VistaVision, a higher resolution, widescreen format introduced by Paramount in 1954.
The finished film—which clocked in at two hours and 41 minutes in total length—was first screened in the UK in December of 1955.
But, when it was time to release the film in the US, "Richard III" took a curious route to the big screen. Before it would play any theaters in America, the film—nearly all three hours of it—would first be shown, in its entirety, on broadcast TV. "Richard" would air as an installment of NBC's Sunday afternoon series "Wide Wide World" on December 3, 1956 and then make its US big screen debut at the Bijou Theater on Broadway in New York later that evening! The next day, and in the weeks immediately following, the film would be unspooled in theaters across the nation.
The reasons for "Richard III's" initial airing on TV are various and interesting.
Since the advent of television as a mass medium at the start of the 1950s, movie theaters had been struggling to get audiences out of their homes and away from that new-fangled box. To get people back into theaters, the movies tried a variety of new approaches including the introduction of 3D technology, the advent of Cinemascope and even (the thankfully short-lived) Smell-O-Vision.
Hence, with the eroding of film audiences at this time in film history, and despite the great pedigree of Olivier and Shakespeare, it was thought that getting audiences to go to see a two-hour-plus adaptation of an aged—if classical—play was going to be a tough sell.
Besides, believe it or not, "previewing" theatrical films on TV was considered, at that time, to be a potential way to enhance its eventual box office results. A year prior, the Disney corporation strung together two episodes of TV's "Davy Crocket" starring Fess Parker, put it in theaters and made over $1 million! So: if it worked for Disney and Davy, would it also work for Larry and Willie?
Furthermore, NBC was willing to pay well for the rights to debut "Richard III." They paid Olivier $500,000 for the privilege to show the film and immediately earned back some of their investment when they secured General Motors to sponsor the broadcast. GM paid NBC $425,000 to advertise during the film's three (and only three) commercial breaks. Their ads were purposely tailored to the film and were far from subtle with them stating that one of their car batteries was "More powerful than all the horses in 'Richard III'!" Moreover, NBC's agreement with Olivier allowed them to share in any profits from the film's later theatrical run.
The Bard on the box was not as big of a stretch at the time as one might have thought. The nascent "Hallmark Hall of Fame" had already presented productions of "Hamlet" and "Macbeth," both with Maurice Evans, to great success.
Furthermore, Olivier's "Richard III" was going to be aired as part of NBC's acclaimed "Wide Wide World" series.
The creation of legendary programming genius Sylvester "Pat" Weaver, who also created the "Today" show and "The Tonight Show" (and who is also the father of actress Sigourney Weaver), "World" aired from 1955 to 1958 and, true to Weaver's vision for television, it was ambitious and aimed high in what it presented to television audiences. A prestige event like the American debut of a luxe Shakespearean film starring the great Laurence Olivier seemed tailor-made for the tony Sunday afternoon anthology.
Initially, the only issue with the airing of the film on TV was that "World" was usually only 90 minutes long; it would have to be expanded to accommodate Olivier's almost three-hour epic. And it was. At the time, Olivier's "Richard III," as broadcast, was believed to be the longest single program ever aired on the home screen.
After the announcement was made that "Richard III" would be broadcast on NBC on December 3, 1956, various TV columnists and critics across the country quickly weighed in on what this could mean. By and large, they weren't questioning how successful the film might be in the ratings that day but how it might impact future theatrical releases. Most hoped that "Richard's" small screen debut would result in eventual "bo fo" (i.e. good) box office later as that would then mean that the future would hold more major films first coming to TV before playing theaters.
But the question remained: despite Disney's earlier success, would people pay money to see what they could have watched for free from the comfort of their own homes?
One thing that Olivier's "Richard III" could offer on the big screen that it couldn't on TV was color. Though the film was broadcast over NBC in color, very few color TV sets were in operation at that time and the stunning shades and vibrant hues of the film were lost on the small screen. Additionally, Olivier's film possessed a grandeur and sweep that would also largely be lost on the small screen—this was a time long before the "wide screen TV's" of today. Also, remember that there were no VCR's or Hulu in those days; if you missed "Richard's" initial airing or if you lost reception, or someone came to the door, there was no "pause button." Once it was aired, it was over and gone.
Alas, in the end, the "Richard III"/NBC experiment of 1956 was not a great success. Despite strong, favorable reviews, and though Olivier's film did well in theaters in the UK and other parts of Europe, it underperformed in its theatrical US release. How much of the film's weak America box office was due to its prior airing on NBC can't be known.
But, for most part, since then, very few films have taken this double-barrel approach again. TV-to-movie-theater has not become a staple of Disney's release strategy. And later attempts have just appeared misguided. In 1978, several months after it was shown on ABC-TV, the original two-hour premiere movie of "Battlestar Galactica" was released theatrically. Along with both of them giving it a "thumbs down" on their weekly review show, Siskel and Ebert wondered, "Why pay for something you could have already seen for free?" "Galactica" achieved only tepid box office results in the US.
Meanwhile, in 1979, over in the musical sphere, when Fleetwood Mac launched their double-album "Tusk," the follow-up to their mega-selling "Rumors" LP," Mac's label, Warner Bros., first had it debut over the RKO radio chain who played the album in its entirety over their family of stations. Though the approach was meant to entice listeners and compel them to run out and buy the album, many Fleetwood fans just taped the album off the air. Mick Fleetwood would later blame that stunt for the album selling "only" four million copies compared to the 10 million sold of "Rumors."
Sometimes though, in more recent years, due to cable TV's insatiable need for fresh product and complicated financing issues, films will make this unique TV-to-theater journey. Perhaps most notably, the Linda Fiorentino-starring thriller "The Last Seduction" from 1994 aired first on HBO before getting a theatrical distribution. Fiorentino's performance in the film was widely acclaimed and even generated Oscar buzz until the Academy ruled it ineligible due to the film first being shown on TV. Interestingly, though, this "no TV" rule was not imposed by the Academy Awards back in 1956 who nominated Olivier for Best Actor for his performance in "Richard III." (He lost to Yul Brynner in "The King and I.")
Today, "Richard III" is considered among Olivier's masterworks, as both an actor and a filmmaker. Leonard Maltin gives the film three and a half stars out of four, lamenting only the film's sometime "staginess."
The film is also out on DVD. Hence, it is available (again) for home viewing. The version of the film you can purchase though is the original theatrical version, not the original TV version, in other words, its original TV commercials are not included.
1950's TV Shows / Fess Parker & Davy Crockett / Jack Benny Program / 1952 Olympics Telethon / Amos 'n' Andy / Little Rascals & Our Gang / Howdy Doody / The Lone Ranger / Kuda Bux / Early Network News Broadcasts / KTLA News / TV's First Working Woman / Abbott & Costello TV Show / The Three Stooges: The Where They Were / The First 'Black' Show - Beulah / Women on TV in the 1950s / The Today Show / Obscure Actress Mary Castle / Serious 1950s TV shows / Remembering David Susskind / TV's First Rerun Series / The Ken Murray Budweiser Show / Saturday Morning Serials / Two Variety Shows of the Fifties / Game Shows of the Fifties /1950's TV Wrestling / Mr. Adams and Eve / TV's First Star / Oh Susanna! the Gale Storm Show / Bob Hastings / TV's First Star / History of the Laugh Track / The First Interactive Video Game / Designing Winky-Dink / Buffalo Bob Smith / The McKimson Brothers & Animation / Interview with a Show Business Legend / The Soundies / Snaders Telescriptions / Steve Allen Interviewed / Racket Squad / December Bride / The Big Show / Beverly Garland & Decoy / Richard Crenna & The Real McCoys / Roger Muir / Noel Coward's 1955 TV Special / Jon Provost Interview / 1950's TV Shows on DVD / Oh Susanna! The Gale Storm Show / 1950's Old Time TV Thanksgiving / Outrageous 1950's Commercial! / The Real Superman? / Mickey Mouse Club's Cheryl / Gale Storm / Captain Allen Swift / NYC's St. Patrick's Day Parade Telecasts / Julie London / The Goldbergs / 1950's Female Singers / The Dead End Kids / Bowery Boys / Fred Allen / Ed Wynn / Mr. Belvedere Movies / Art Linkletter / The Bickersons / Marty & Live TV / George Gobel & Red Buttons / Barbara Billingsley / Billy Gray Interview / Abbott & Costello Show / The Honeymooners / Three Stooges' Joe Besser / Whirlybirds / Burns & Allen Show