:: Romper Room in Birmingham :
Denise Price writes: "I just visited your website and took a trip down memory lane! Thank you for all the information. I was about to list a Romper Room Hat on ebay (see photos attached) that has been stored nicely for about 47 years. According to my Mom, I was a studio guest at about age five in 1957 and the hat is from that visit. The show aired in Birmingham, Alabama and was hosted by Benny Carl. Mom says there are photos of me at the show somewhere, so we'll look for them for you.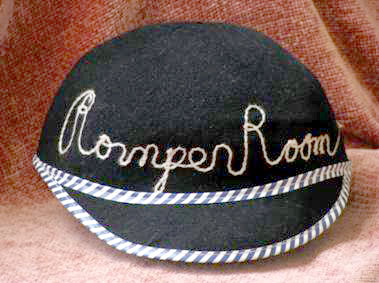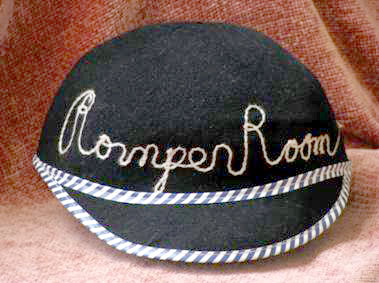 "I'm writing because I wonder about the child's hat. I haven't found it on any similar websites. Do you have any history on the little hat? I'd gladly exchange the photos of the hat for a little more information."
DO YOU HAVE FOOTAGE, PICTURES OR STORIES ABOUT ROMPER ROOM?
HELP US PRESERVE TV HISTORY!