:: Romper Room in Charlotte, NC ::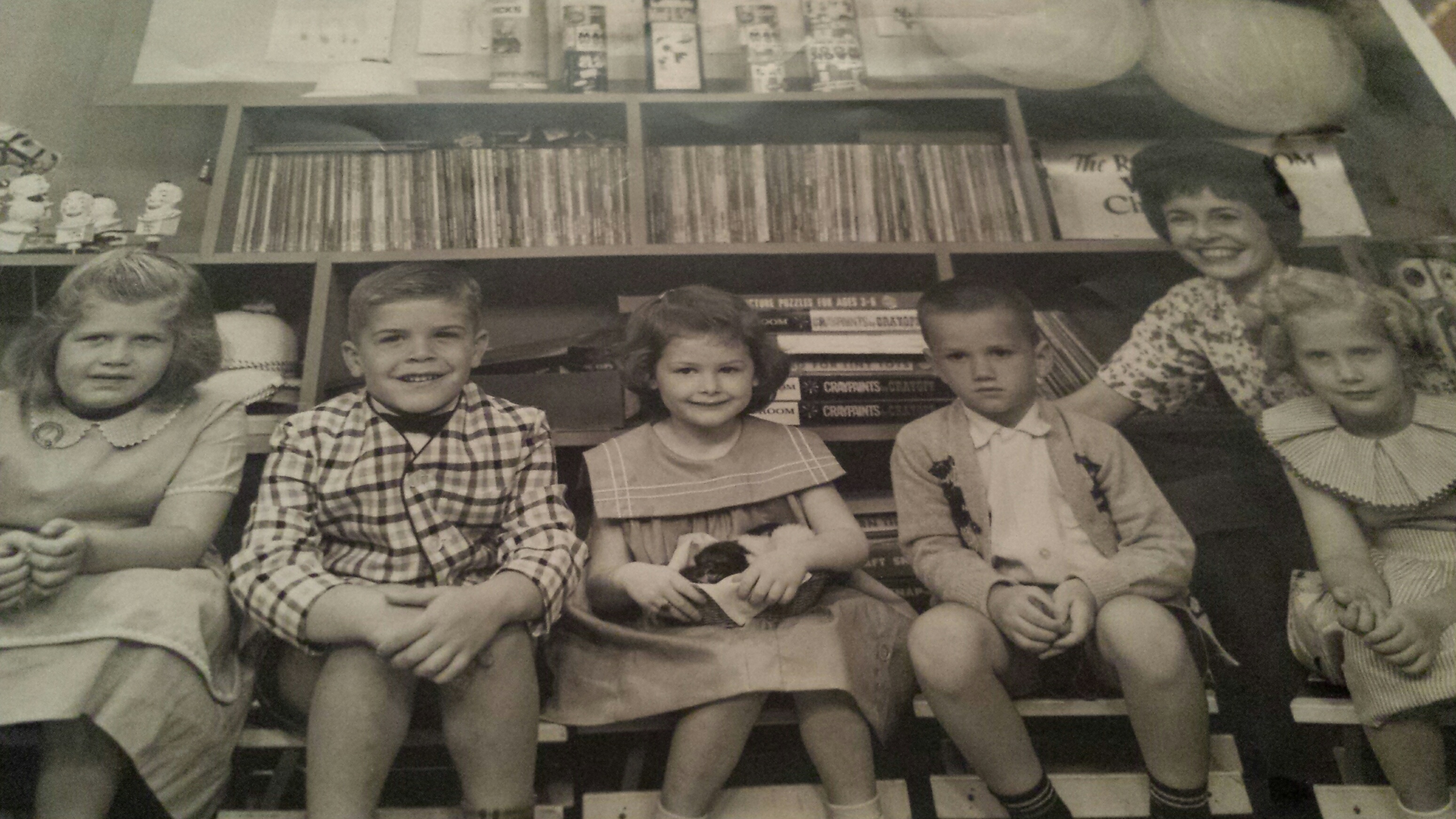 Miss Melissa 1963 - WBTV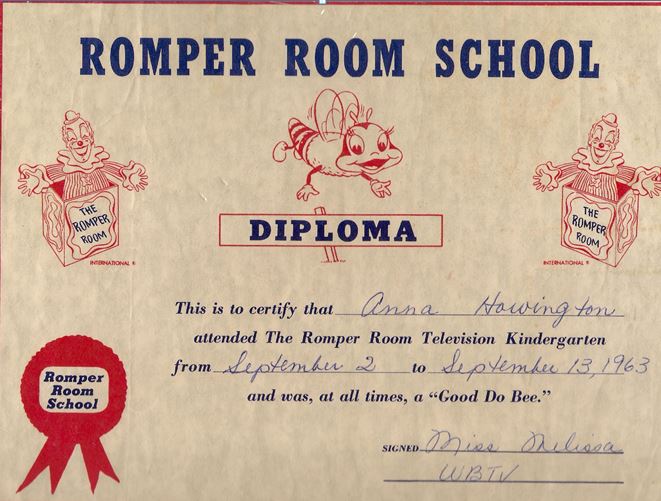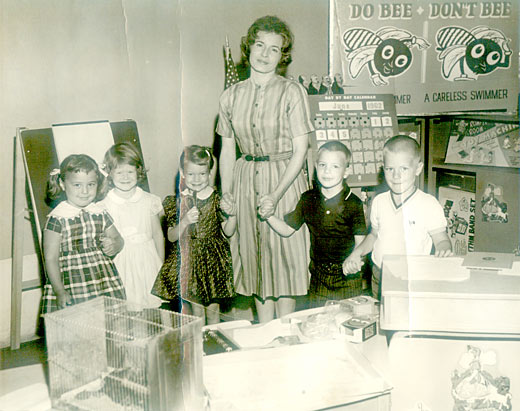 Charlotte Romper Room circa 1962
Thanks to Tom Wiggins, he's the boy (above)
holding the hand of Miss Melissa,
the hostess - also seen below: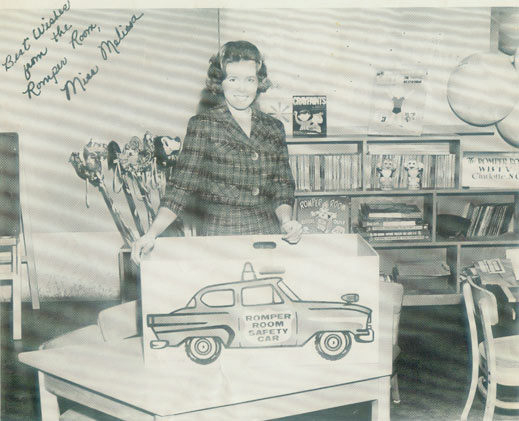 Charlotte Romper Room hostess
Miss Carol (right), from a January, 1970 TV Guide after the show moved to WCCB TV 18.
She replaced Miss Jody,
seen below in 1968.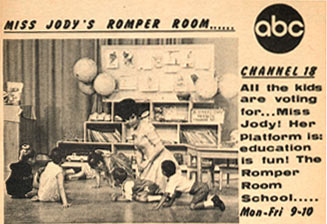 "I was Miss Linda on Romper Room in Charlotte for a short stint in 1970. The reason for my early retirement was born in September of that year. I think the person who followed me was the last Charlotte Romper Room teacher. I substituted some for her before WCCB cancelled the show. The only name I can remember from those days is a cameraman, Art Norman. He went on to become a news anchorman in Charlotte and Chicago. The cameramen were real jokesters. They put masking tape all over my magic mirror. They put Crisco in the do-bee puppet. Of course, I didn't know they had done these things until I was live on air and tried to use my magic mirror or stick my hand in the do-bee puppet!" - Linda Hamel, formerly "Miss Linda"

Pictures below thanks to the Hamel family:
| | |
| --- | --- |
| | |
| | |
| | |
| | DO YOU HAVE FOOTAGE OR PHOTOS FROM A ROMPER ROOM EPISODE? |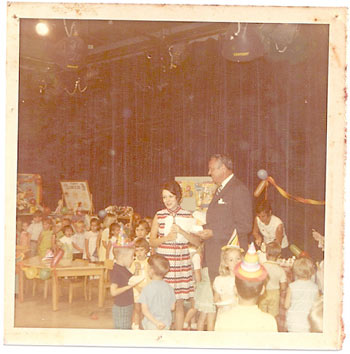 Mayor Belk visits Miss Linda in the Romper Room.
Please consider a donation
so we can continue this work!

Amazon Prime - unlimited streaming
of your fave TV shows and movies!
Get your FREE 30 Day Trial!
PR4 & PR5 Pages for Advertising
DO YOU HAVE FOOTAGE, PICTURES OR STORIES ABOUT ROMPER ROOM?
HELP US PRESERVE TV HISTORY!