I was on Romper Room around 1970 in Harrisburg, PA on WHTM TV 27. I have a few photos from that time. I had Miss Marcia (Marcia Kaplan who is also deceased probably within the last 5 years or so) and I have some fun recollections of being on the show for a week.
I've attached these photos if you would like to share.
Regards - Wendy J. Faust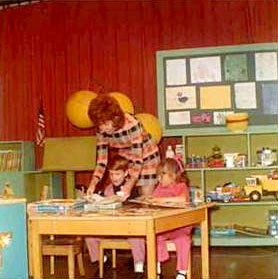 I'm immediately to Miss Marcia's right.