:: Romper Room in Hawaii :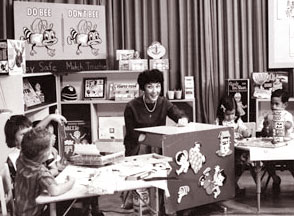 ANOTHER ROMPER ROOM LADY FOUND
A.J. McWhorter has tracked down the Romper Room lady for Honolulu, 'Miss Robin' Mann, who continues to teach but now her students are a bit more mature than they were back in the 1970s.
An excerpt: In the fall of 1966, Hawaii's "Romper Room" moved to KHON, where it aired for six more years. Mann kept a busy schedule of taping the show in the morning, teaching school in the afternoons and attending classes at night to earn her graduate degree in education. She was a young mother at the time as well.
It's an inspiring story, click over and read it.