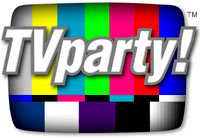 Your Classic TV Blog!
Auto huren makes it possible to compare all car rental companies all over the world!
Compare the top sellers of Instagram followers on Buy instagram followers reviews!
An overwiew of guides and gutscheincode with the best tips and tricks to save money! on Ebookers.
Romper Room in Jacksonville
"I remember Romper Room! They also had a whole line of toys, too. They were the ones behind the "weebles wobble but they don't fall down". Remember them? I didn't actually see an episode of Romper Room until my family moved to Florida and I was about 11 or 12, and by then I was too old to watch the show. I knew they made toys, but I never knew they had a show. That was about the last year too, 1980 or 1981. Thanks for having such a cool site!
- Jenny
DO YOU HAVE FOOTAGE, PICTURES OR STORIES ABOUT ROMPER ROOM?
HELP US PRESERVE TV HISTORY!
TV on DVD/ /Holiday Specials on DVD
TV Commercials on DVD