* Classic & Current TV Blog *
PHILLY LOCALS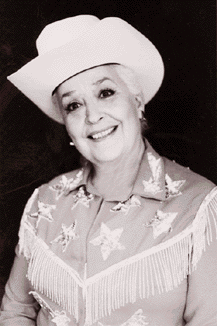 Mindy Feinberg writes with her memories of Philly local kid shows: I have several Sally Starr stories starting back around 1963 or '64, she made an appearance at a fair at one of the local churches in Levittown, Our Lady of Perpetual Help. It was thrilling. Of course, I'd see her riding her horse down Market St for the parades in Philly. Now jump forward to 1985 (ish). My neighbor was friends with Sally and was the owner of the old I-95 Marketplace.
It was Sally's first personal appearance since she had moved back to Jersey from Florida. Well, since I had a shop there and also the owners were our neighbors who I had known since I was a young kid, I was excited. The Marketplace grew with hundreds of people in my age group (early 30's ) some dragging their young kids who had no idea who she was. A friend of mine showed up at my store, he had not been there since it opened. I suddenly realized he was there to see Sally. I told him to come with me and we'll go to the office to see if she was there yet. Now, I was always in the office and I have never been at a loss for words, and Joey wasn't exactly a choir boy. He's a great guy, but not who you would expect to show up. So I dragged him up and the door was opened.
I just stood there speechless and my friend asked me what I was doing. Suddenly, I was a 6 year old again and barely got out that we wanted to know if we could come in and meet Sally, I even had my Sally Starr Holster that she signed. I turned to tell Joey we could go in and he was hiding around the corner. I dragged him in and we both stood there like little kids and introduced ourselves and we got a picture and an autograph, giggling the whole time.
We then left but not before she said "Love, Luck and Lollipops", we walked through the crowd with our bounty and we were treated like "mini" stars since we actually talked to her. She then came to the market a lot so it became less exciting but still brought out the little kids in all of us. Her house burned down about a year or so after I first met her and she lost almost all of her memorabilia so I gave her my holster. Thanks for the memories.
A funny story about Sally was when we all went down to the Trop to watch the first solo show by one of Patti LaBelle's backup singers. Everyone got to the Top but Sally was nowhere to be found. Well, she finally arrived and told us how she seemed to be having some trouble with her van. She stopped at her local garage and the mechanic told her the carburetor was clogged so he told her to drive fast to blow out the dirt. He meant for about a minute at the most. Well "our gal" got on the A.C. Expressway and proceeded to go about 75-80 mph. the entire length of the expressway.
Of course she got pulled over and the cop (who was around our age) saw it was Sally. Being a little star struck he asked her why she was going at such a high rate of speed. Her answer was that the guy at the garage had told her she had to drive very fast in order to fix her car. The cop got a good laugh out of it and she got away with it!

Another story is about Pete's Gang. When I was in, I think, 5th grade in about 1962 or 63 my father was working in Philly at the old PGH Hospital, he was the head of the cardiac research lab. Anyway, while walking in town he ran into Pete on the street and they started talking. He told my dad to bring my brother and me in for a taping. We went in. It actually taped in the evening which was strange for a group of small kids. My brother was around 4 or 5 at the time. As you probably remember one kid was picked to be a "helper" and the show started by pulling one of those things that make a bang and streamers come out of it. Then the trap door would go up and all of us had to crawl through the door.
They put my brother first because he was the smallest one. I was behind him and so when the thing popped and the door opened I was afraid my brother wouldn't go out so I gave him a "little" push to start. Well, he went out all right - about half way across the stage from my push. We all were laughing when we came through. No one told us that the TVs on the stage were monitors that what was on the monitor was on TV. So we all started making faces and watching ourselves on the "TV". Being a kid who had ADHD and not much was known so I was just an "active child". I was in my 40's when they finally figured it out. I now take Ritalin.
Anyway, I can't remember what else I was doing, all I remember is that I was chosen to go out in the audience and pass out candy to everyone there. I even remember I was wearing a 2 piece dress that was pink little flowers in all shades from dark pink to light. The buttons on the top where white with rhinestones in the middle. I hated that outfit! (I was 9 or 10). I just remember it was a lot of fun. All my friends got to come over to watch the show at our house.
I have several other stories from the late-'60s early-'70s, like when I was a "Boss Chick" for WFIL. And when I was at Neshaminy we had my soph year Patti Labelle and the Bluebells, my Jr. year was Chicago who I actually flew on a plane to Chicago with and we were all sitting in a small room since they were redoing the airport for a change. Then I met them again when I worked in AC one summer and worked on Steel Pier when all the good groups were.
I played baseball with B.J. Thomas and his band for an hour so he'd come back and engrave a mug for us. Also the Ides Of March. I saw the Supremes, then my Sr. year we were supposed to have James Taylor but he cancelled right before because his girlfriend had committed suicide (the song that starts, 'Just yesterday morning they let me know you were gone') and he was hospitalized for depression. So was I, but not then. We ended up having Richie Havens who was so wasted he did more talking and breaking guitar strings than anything else.
Well those are a few stories for now, I haven't gotten to the time I ran away from school and went into Philly and The Mike Douglas Show. I met all of the guests from that day and also Mike and his wife.
Wednesday, September 17, 2008 - 3:49am
WOULD YOU LIKE TO RESPOND?
PRIMETIME ONLINE
From the press release: NBC.com today announced its new content for the fall season. Each new NBC Entertainment show will launch with robust digital entertainment offerings. Each returning show's digital extensions will benefit from the significant evolution of material, which incorporates heavy feedback from the users. The announcement was made by Vivi Zigler, President, NBC Universal Digital Entertainment.
Here are some highlights of the fall digital entertainment offerings on NBC.com:
"America's Toughest Jobs" ˆ The site features exclusive deleted and bonus scenes, plus extended contestant profiles.
"Chuck" ˆ NBC.com will premiere the "Chuck" webisodes this fall. Additionally, the site will feature an interactive social network experience for fans - Inside Buy More - which includes games, quizzes and career advice from Big Mike.
"Crusoe" ˆ The site will offer weekly exclusive "making of" featurettes focusing on Crusoe's tree house, gadgets, locations and costumes.
"Heroes" ˆ The perennial favorite will have more of everything fans love - more micro-sites which delve into secrets revealed on air, more graphic novels, more cast commentaries and more popular webisodes in December. A special heroes versus villians social networking experience launches in October.
"Knight Rider" ˆ Fans will be able to investigate the back stories of some of their favorite characters in the Knight Industries micro-site. Plus, a new behind-the-scenes production blog featuring the writing staff and Billy's Blog will provide even more insight. Additionally, users will find an all-new KITT game and interactive Attack KITT and KITT cave.
"Life" ˆ The site will feature Ted Early's Blog, which Ted is keeping as research on his book about life inside and outside of prison with Charlie Crews. A user - generated Conspiracy Wall went live this summer with weekly updates.
"Lipstick Jungle" ˆ Every month, fans will discover a new issue of the web-only Bonfire Magazine, this season featuring models from The Janice Dickenson Modeling Agency. The site will also continue to offer the "Get the Look" fashion feature, where fans can click to buy the looks from the show.
"The Office" ˆ It's Dunder Mifflin Infinity 2.0! The social network will feature new branches, new tasks and new prizes. Additionally, the site will include a new Meredith blog, Angela and Andy's wedding planning micro-site, a Serenity by Jan micro-site, ongoing updates to fan favorite the Quotes game and Office trivia, weekly deleted scenes and the second installment of webisodes slated for November.
"30 Rock" ˆ This season features the popular Kenneth the Page weekly webisodes, more "Ask Tina" video responses, "Under the Bleachers with John Riggi" which will spotlight weekly guest stars and a new feature.
Tuesday, September 16, 2008 - 2:34pm
WOULD YOU LIKE TO RESPOND?
RANDOM TV STUFF
Paul Brownstein turned me on to this - 3 minutes with the Smothers Brothers and a plethora of other classic TV stars from a 3 hour telethon aired live on PBS Saturday night. Great stuff!
Chef Gordon Ramsay has signed on for two more seasons of Hell's Kitchen and another season of Kitchen Nightmares on FOX.
I just got a preview disc for the new Lone Ranger 75th Anniversary DVD set coming November 11th. This preview only has 4 episodes but they look gorgeous - the digital transfer is amazing, everything is crystal clear and the sound is perfect, astonishing when you consider the show aired in 1949 and 1950. This is not something I would ordinarily care much about, but again, the picture shimmers with light and life. An episode of Lassie was also included with the Lone Ranger guesting - I had forgotten how good Lassie could be, I haven't seen that show since I was a wee lad. This will be a 13 disc set featuring the first two seasons starring Clayton Moore and it comes with a bunch of extras. Classic Media / Genius Entertainment also sent over the commemorative booklet that comes with the set and it's very attractive. Fans of the show are going to be thrilled!
The Cosby Show will join the TV Land line up with a weeklong marathon beginning Monday, September 22.
I've received a bunch of responses to the Tallulah Bankhead Big Show clip. Here's another Big Show moment with Tallu and the incomparable Marlene Dietrich. Those kittens had claws!
Here's another Tallulah / Deitrich mashup from The Big Show.
Tuesday, September 16, 2008 - 8:15am
WOULD YOU LIKE TO RESPOND?
THE SMOTHERS BROTHERS DVD EDITS
I just talked to DVD producer Paul Brownstein about the snips in the Best of The Smothers Brothers Comedy Hour Season 3 collection. Turns out it was Tom Smothers' desire that certain segments not appear again and they were cut when the shows were rerun on E! in 1988. Tom and Paul both felt that no one needed to see the Dick Smothers solo numbers or lame dance numbers. In fact, Tommy wanted to cut more than Paul thought was necessary.
I happen to agree that we probably don't need to see Kate Smith singing some forgettable tune or sit through some of those old school musical numbers that weren't much good to begin with but were, especially in the first two seasons of the Smothers' shows, de rigueur for the medium.
The other edits came, of course, because of music rights. The publishers want a whopping $3.00 per unit sold - that's for a single song - as a royalty for the use of certain tunes. The Beatles? Fugedaboutit, it cost more than that.
Think about that. It's a miracle there can be any musical numbers on DVD at all.
This didn't have to be. When Congressman Sonny Bono asked why his solo number was excised from a rerun of The Sonny & Cher Comedy Hour on TV Land - a song he wrote by himself - Paul explained that, because Phil Spector was a co-publisher with Sonny on that tune and wouldn't give them a break on the licensing, it had to be cut. Bono was appalled and intended to fix that by drafting a law when he hit that tree and was killed. Paul tried other avenues but, as he said, Congress is not interested in this issue. It's an outrageous situation for classic television lovers with no solution in sight.
(By the way - did you know there is a theory that Sonny Bono was murdered?)
This is why the Cher show is a no go, at least for now. There were so many medleys, like in the first episode with Bette Midler, the costs would be astronomical. Although I will say, for myself, I'd be willing to pay $100 for a Best Of Cher volume.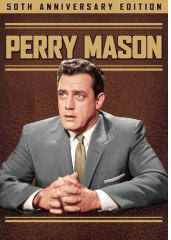 If you haven't checked it out, get this fab Perry Mason 50th Anniversary collection that features the wonderful Barbara Hale with new introductions to the episodes along with a very revealing interview. And I heartily recommend the Smothers collection as well.
Monday, September 15, 2008 - 2:32pm
WOULD YOU LIKE TO RESPOND?
RADIO & TV
Edgar Bergen & Charlie McCarthy were major stars on radio and in films so naturally 'they' turned their attention to television in the 1950s. While they remained popular guest stars on other performer's shows until the end, Bergen's attempts at a weekly television series never really caught on.
First let's start with a sample of their radio antics as Edgar tries to explain income taxes to Charlie.
Now here's the opening of the first Edgar Bergen TV Special.
Sunday, September 14, 2008 - 10:52am
WOULD YOU LIKE TO RESPOND?
COOL IMAGE
Check out this retro image of Chasen's the famed Beverly Hills hangout of the stars. That's Dave Chasen who started the restaurant in 1936. The joint closed in April 1995. I remember in the mid-1980s you could buy cocaine from one of the valet guys in Chasen's west parking lot.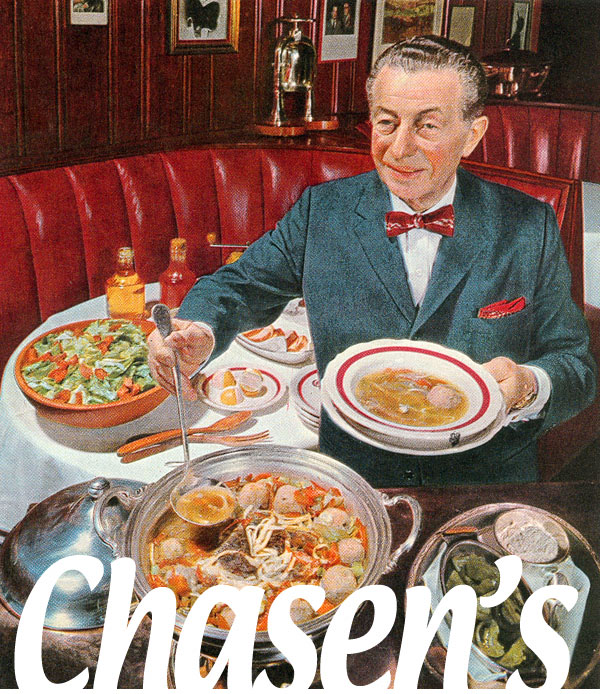 The loss of this landmark was just one more desecration of the old Hollywood landscape. Which reminds me - Netflix the documentary Off The Menu - The Last Days of Chasen's, it's really wonderful and after watching the film you may, as I did, want to delve into the commentary recorded a few years after the film was made.
Saturday, September 13, 2008 - 1:43pm
WOULD YOU LIKE TO RESPOND?